Horse riding in Cape Town offers a number of amazing trails and routes, ranging from the long stretch of coast on Noordhoek Beach to the beautiful Cape Winelands and the rugged rural landscapes. Depending on your experience, preferences and budget, there are a few different centres and riding schools to choose from across the country.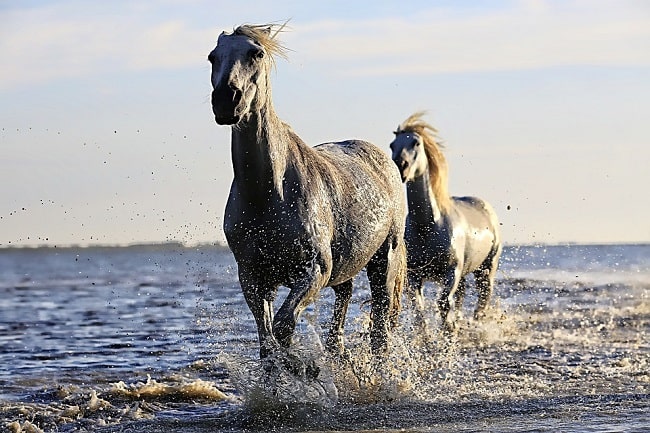 To help you get started, we have put together a list of place that offer horse riding in Cape Town. Whether you are a brand new rider or someone who has ample experience on the saddle, you are sure to find the perfect place to get your dose of horse riding. Have a look below to find out more information on the various equestrian centres found across the Western Cape.
Where to Enjoy Horse Riding in Cape Town
Wondering where to enjoy horse riding in Cape Town? Here are some of our top picks…
Noordhoek Horse Riding
Sleepy Hollow is one of the best known stables and schools in Noordhoek. This centre is located at Sleepy Hollow Lane (contact them on +27 (0)21 789 2341), not far from the beach. Rides cater to all levels of experience, including total beginners. Also near Noordhoek is Imhoff Farm (contact them on+27 (0)82 774 1191). This horse riding centre is located in Kommetjie. They offer three daily rides along the popular Noordhoek beach stretch, private lessons and rides for special occasions such as birthdays and celebrations.
Tableview
Located in Tableview, Mountain View Horse Trails offers a great place for riders of all experience levels to enjoy rides within the West Coast. One or two hour trails are offered, along with sunrise and sunset trails, full moon rides and half day horse trails that include a picnic stop. Prices are affordable, but not that no card facilities are available so cash is advised. Riders are also asked to bring carrots and apples to give to the horses. You can find Mountain View Horse Trails on Van Schoorsdrif Road – contact them on +27 (0)83 727 0256 for rates.
Stellenbosch
Equanimity Equestrian Center lies on the edge of Stellenbosch. They offer trail rides through and beyond Mooiplaas Wine Estate that journey into the Bottelary Conservancy. Wine tasting trails are also available on request. While kids' pony rides are also on offer. This is a great place if you'd like to combine the beauty of the Cape Winelands with some outdoor time on horseback. Equanimity Equestrian Center and Mooiplaas Wine Estate are situated on Bottelary Road in Stellenbosch. You can contact them on +27 (0)83 957 1104.
Franschhoek
In the heart of the Cape Winelands, you will find Paradise Stables. Franschhoek offers the perfect setting for this unique horse riding experience that includes a four hour wine tasting on horseback ride taking you through vineyards, forests and mountains, with highlights such as the Rickety Bridge Winery and Mont Rochelle. Led by SA National Team Endurance Rider Pieter Hugo, Paradise Stables also offers shorter horse trails including hour long trails from Monday to Saturday. Riders of all experience levels are catered to, but children need to be supervised. Contact the stables at Robertsvlei Road (+27 (0)21 876 2160).
_____________________________________
Looking for more ideas on how to enjoy your holiday in Cape Town? Along with an extensive range of accommodation across the city, we also offer help with car hire and tours. Get in touch with our super helpful bookings team today to get expert advice on a tailored holiday that allows you to enjoy horse riding in Cape Town and so much more!