South Africa's Mother City is always buzzing with activity and there are many interesting things to do on the weekends. You will find dozens of fun events in Cape Town to enjoy this weekend ranging from a cool motorcycle festival and live music performances to a harvest festival and a popular country market.
1 Festival of Rebels: Motorcycle Lifestyle Festival (January 25-26)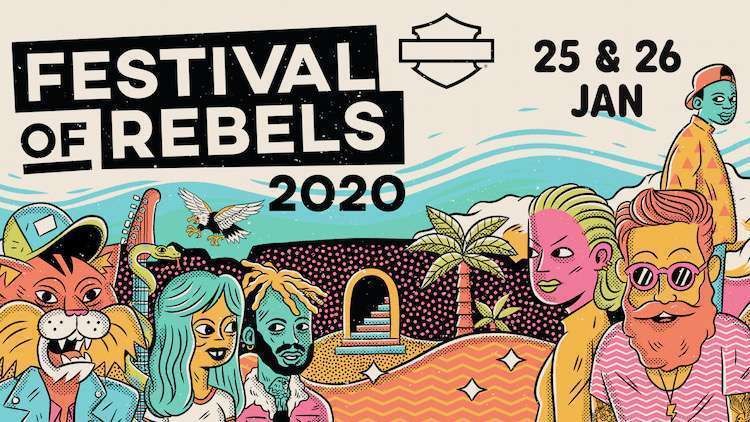 Welcome to the first edition of the Festival of Rebels, a motorcycle lifestyle festival taking place at the Castle of Good Hope in Cape Town this weekend. From motorcycle activations to live entertainment with more than 40 DJs and bands, there is plenty to look forward to during this 2-day festival. Tickets for the Festival of Rebels event will set you back R199 per person.
Venue: The Castle of Good Hope, Cnr Darling St & Buitenkant St, Cape Town
2 Mirage Forever Summer Concerts Featuring Matthew Mole (January 26)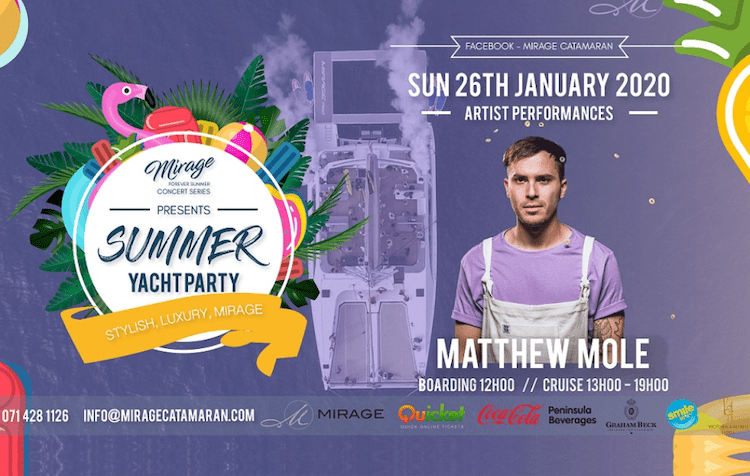 Mirage Forever Summer Concerts is one of the most fun events in Cape Town this weekend. This is the 4th edition of the summer yacht party that takes guests on a 6-hour cruise along the Cape Atlantic seaboard. Want to hear more good news? The popular singer/songwriter Matthew Mole is scheduled to perform during the cruise which offers light snacks and unlimited MCC by Graham Beck Winery. Gourmet food options will be available, as well as a cash bar.
Venue: The Mirage, Pierhead, Victoria & Alfred Waterfront, Cape Town
---
---
3 GoodLuck & Tresor @ Kirstenbosch Garden (January 26)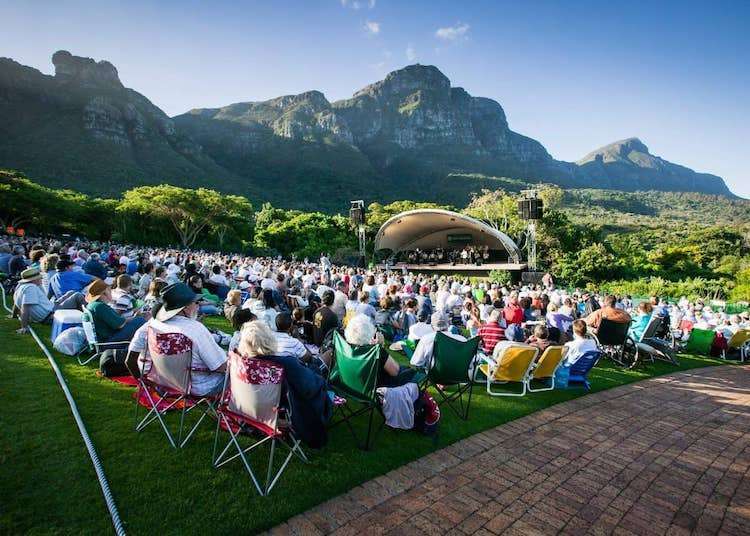 We have to admit that the Kirstenbosch National Botanical Garden is the best place in Cape Town to see a live music show. This weekend, GoodLuck & Tresor are scheduled to perform as a part of the garden's Kirstenbosch Summer Sunset Concerts series. Tresor is all about pop and soul music beats, while Goodluck plays a mixture of Afro-house and Afrobeat music. Refreshments are booze is allowed at the show, so feel free to bring chairs, blankets, and food baskets.
Venue: Kirstenbosch National Botanical Garden, Rhodes Dr, Newlands, Cape Town
4 Groote Post Country Market (January 26)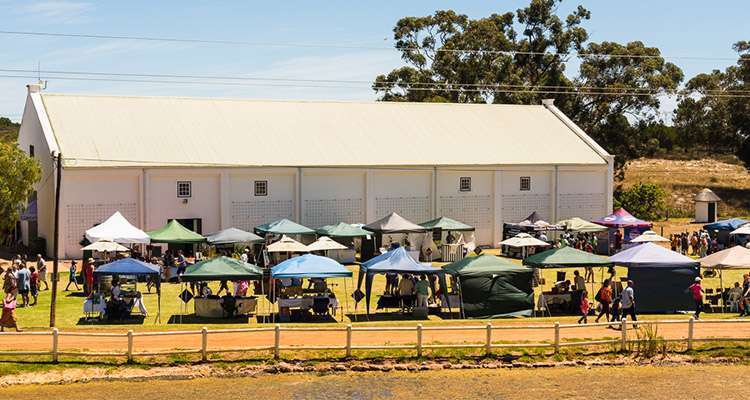 There is no shortage of fun events in Cape Town and the Groote Post Country Market is one of them. Held on the last Sunday of every month, Groote Post Country Market is all about arts and crafts, homeware, and décor. There is also a variety of artisan foods, as well as local wines from the Groote Post Wine Cellar where the event is taking place. Some of the activities at this weekend market include tractor rides, guided horseback rides, and live music.
Venue: Groote Post Wine Cellar, Just off the R27, Darling, Western Cape South Africa
---
---
5 Delheim Estate Harvest Festival (January 25)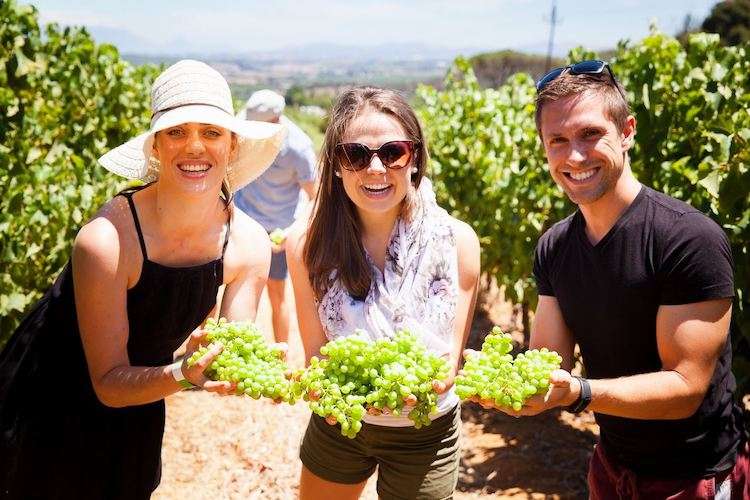 Pay a visit to Stellenbosch this weekend where you can join the annual Delheim Estate Harvest Festival. Everyone is invited to join the fun with activities like stomping and grape picnic. The festival also includes family-fun entertainment such as tractor rides and live music. In case you get hungry, various food stalls can be found on-site.
Venue: Delheim Wine Estate, Stellenbosch, South Africa
---
Looking for more things to do in Cape Town this weekend? You can check out a range of tours packages you can enjoy. Be sure to follow us on Facebook or check out our blog, which has a huge range of ideas on what to see and do, where to stay and how to put every moment of your weekend to good use. If you're planning a longer stay, be sure to get in touch. We will help you find the perfect place to stay in Cape Town this weekend or any other weekend you plan to visit.