Taking place on the last weekend of April, Decorex Cape Town 2017 brings one of the country's leading home expos to the Mother City. This event will take place at the CTICC (International Convention Centre), running over the course of four days. Suitable for adults and children, there will be a huge diversity of exhibitors to see, along with demonstrations and other in-show events.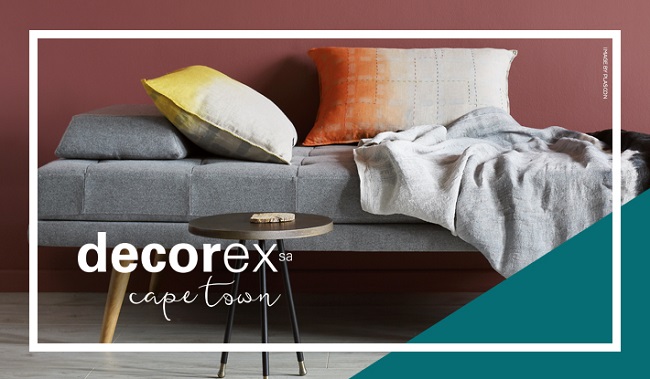 If you're looking for something interesting to do, be sure to get down to the CTICC at the end of the month for the much-anticipated Decorex 2017. Wondering what to expect from this year's event? Get the full scoop below…
What to Expect at Decorex Cape Town 2017
First up, here are the details that you need to know about the Decorex Cape Town 2017 event:
Date: Thursday 27 – Sunday 30 April 2017
Times: 10h00 – 18h00
Venue: CTICC (Cape Town International Convention Centre), Lower Long Street, Foreshore
Cost: Adults: R95, Pensioners: R85, Kids under 12: R20 (tickets via Computicket)
Now that we've got that out of the way, let's have a look at some of the event highlights…
* 2017 event theme. This year's Decorex theme is Make Your Space Your Living Dream. What this means is a home that is safe, comfortable and free of noise and interruption. If it all sounds rather zen, you'd be on the right track. We can't wait to see how the theme is translated!
* Handmade markets. In addition to the 200 or so exhibitors, there will also be an artisan Craft-and-Create Market, which will sell a huge range of handmade goods. This is great for those wanting to get a head start on gift shopping.
* We are Cape Town. This event is conceptualised and curated by 100% Design South Africa. The exhibition puts the focus on those who are putting the Mother City on the global design map.
* Decorex Trend House. This showcase provides plenty of tips on how you can create a stylish home. It also presents local and international trends in home decor and furnishings.
* Decorex Designer Spotlight. This exhibition gives a showcase of the highly talented local designer, Dylan Thomaz, whose work features greenery and texture that add loads of freshness and brightness to every design.
* Franke Kitchen Design Project. This competition pits the skills of four local designers against each other, as they compete using Simplicity in Design, with the goal of creating the best kitchen setting.
______________________________________________
Looking for accommodation for the Decorex event? ComeToCapeTown.com offers a variety of apartments and villas in the Foreshore area and the greater City Centre. Whether you're seeking a compact studio or a spacious holiday home, you are sure to find something in our collection of centrally located accommodation options. Plan a long weekend, so that you have time to get out and explore the many sights, restaurants and attractions found within the bustling urban hub of Cape Town. With so much to see and do, it is no wonder the this city is constantly racking up travel awards!

Start planning for Decorex Cape Town 2017 now… Get in touch with our bookings team today to check which properties are available for the end of April 2017!