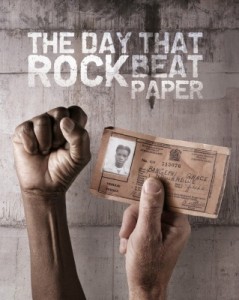 National Women's Day in Cape Town is celebrated on 9 August each year.
This South African holiday celebrates a day in 1956, when 20,000 women took to the streets to protest against the apartheid "pass" laws. These brave women sang a protest song specially composed for the protest, which had the lyrics 'Wathint'Abafazi Wathint'imbokodo!' (Now you have touched the women, you have struck a rock.)
This statement went on to become "you strike a woman, you strike a rock" – used to demonstrate the courage and strength that women showed on that fateful day, as well as every other day too.
While 9 August only officially became National Women's Day in 1994, on the dawn of the newly free South Africa, it remains an extremely important day not only for women all over the country, but also for children, the aged, the disabled and even men who share the goal of an equal life free of oppression.
The history and message might be serious, but for women (and men) in SA, the day itself is still cause for celebration of all things that represent women.
Here are some ways that you can celebrate Women's Day in Cape Town this year…
Women's Day Events in Cape Town
From performances to pop bands; cocktails to butt kicking, there are loads of cool Women's Day events taking place in Cape Town. Here are some of our favourite ideas…
~ Women and Humanity Arts Festival at the Artscape Theatre – 4 – 10 August. Various events and performances running throughout the week – some are free; others will require tickets (R60-R100p/p via Computicket or Artscape).
~ Sterling EQ Concert at the V&A Waterfront – 9 August. Award-winning pop group Sterling EQ will be wooing the crowds in a free concert in the amphitheatre. Family, friends and everyone welcome.
~ Ways of Wellness Pampering – 9 August. For Women's Day, Ways of Wellness spa in Gardens will be giving away organic skin care samples to customers. The spa works on a first-come-first-served basis, so you can pop in for a pamper session any time on Friday.
~ Women's Day Comedy and Cocktails at Richard's Supper Stage & Bistro – 9 August. In Sea Point, you can combine two of the best medicines in the world – laugher and pink drinks! R100p/p; contact +27 (0) 76 144 4809 to book.
~ Women's Day Self Defence Seminar at Gracie Jiu Jitsu in Parklands – 9 August. Empower yourself with some no-holds-barred training that is sure to make you feel kick ass in no time at all. The morning slot is already booked, but there is an afternoon slot from 12:30pm to 2:30pm that may still be open if you call now. R150p/p, contact info@graciejiujitsu.co.za or +27 (0) 21 556 7830 to book.
~ aKING Winter Tour at Berties Mooring in Gordons Bay – 9 August. If you're in the mood for something chilled, take a cruise down to Gordons Bay to listen to aKING before they head off on tour to the rest of SA. Tickets are just R50p/p and can be brought at the door when you arrive.
~ Women's Day At GrandWest – 9 August. GrandWest Casino has a whole day of cool things planned, and best of all it's all free! Look out for free head massages at Hendrik Book Garden, bands, wine and chocolate pairing and more. No booking needed.
~ Diamonds and Bubbly at One&Only Cape Town – 9 August. Enjoy high tea or lunch at Reuben's this Women's Day, and you could win a half carat, Champagne coloured diamond valued at approximately R15,000 from Uwe Koetter. Call +27 (0)21 431 4511 for bookings.
~ Cafe Caprice and Grey Goose Charity Boy Auction – 9 August. Head down to Camps Bay and bid on one of the Mother City's finest guys… it's all in the name of charity of course! No need to book (but may be easier to get a table if it gets busy).
~ Your Pink Tea at 12 Apostles in Camps Bay – 1 – 31 August. Make it a Woman's Month at 12 Apostles, with a decadent Pink Tea featuring the finest pink Méthode Cap Classique at just R145p/p. Bookings essential, call +27(0)21 437 9092.
Getting back to the serious side of things again… what does National Woman's Day mean to you? Share your thoughts in the comments below!