British newspaper, the Telegraph UK, has recently announced that Cape Town was voted Favorite City Worldwide for 2012 in their annual poll. This is no surprise to us, especially with all that Cape Town has to offer – beautiful beaches, breathtaking mountains and natural splendors, top-class restaurants and hotels and friendly people.
South Africa also gained some recognition as the Third Favourite Country Worldwide, after New Zealand and the Maldives.
What makes the award so special is that it was voted entirely by UK Telegraph readers, of which 17 000 took part this year. This affirms the statistics that show that the number of tourists visiting South Africa grew by 10,5% for the first six months of 2012.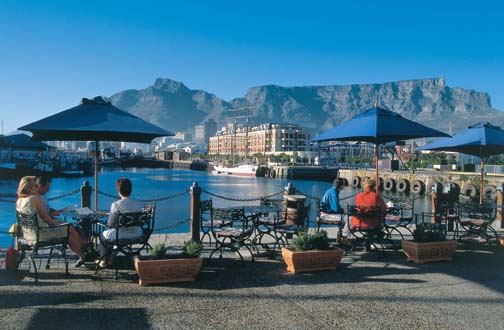 Mary Tebje, Director of MTA Tourism Leisure, and Cape Town representative to the UK market added: "We say thank you to those readers who voted for Cape Town as their Favorite worldwide city – a fitting accolade as Cape Town appeals to this discerning traveler, looking for exceptional service and outstanding value for money, which Cape Town consistently delivers. We hope to see you again in Cape Town soon."
Cape Town is racking up the travel awards winning the Telegraph Travel's Best City award in 2008 and voted second runner-up in 2011. Cape Town was also voted as the World Design Capital in 2014, Best Beach Destination in Africa in 2012, Best Beach City in 2011 and, of course, Cape Town's most beautiful attraction, Table Mountain was voted in as one of the World's Seven Natural Wonders in 2011.
If you want to see Cape Town for yourself, visit www.cometocapetown.com to find out more about where to stay, what to do, where to eat and how to best enjoy your stay in Cape Town! Phone: 021 3000 7777 or email: [email protected]