Now in its 20th year, the Design Indaba Expo 2015 is almost upon us. The word 'indaba' is an African word that roughly translates to discussion. In the expo sense, it could be seen as a global discussion or sharing of great ideas, amazing innovations and inspirational creativity.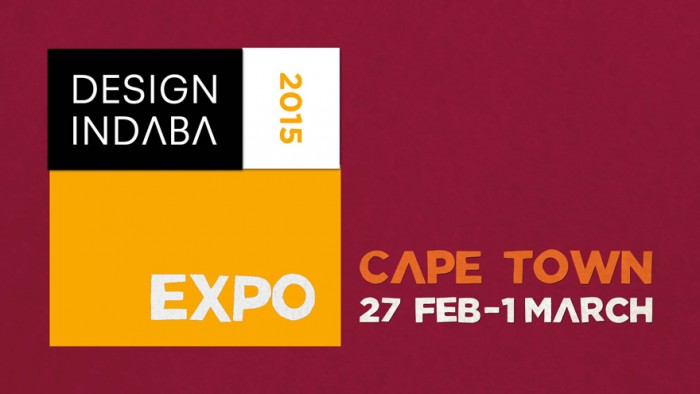 From its launch in 1995, this annual event has become the most important event in the arts and design calendar, showcasing an abundance of creative talent across multiple genres. Art, fashion, product design, hand-made, jewelery, graphics, ceramics, industrial design and every other element of design all come together in one unforgettable event that takes place at the end of February 2015 at the iconic CTICC conference centre in Long Street, Cape Town.
Young and emerging design starts from art schools, creative agencies and various other disciplines are also given their spot in the light during the event, which also allows members of the public to discover new designs that are yet to be officially launched to the rest of the world. Better still, the event also offers an exclusive Buyer's Day that takes place the day before the expo starts, on 26 February 2015.
What does this year's Indaba have to offer, and what else should you know about this event?
Design Indaba 2015 – Event Info
– Venue: CTICC (Cape Town International Convention Centre), City Centre
– Dates: 27 February 2015 – 1 March 2015 (from 10h00)
– Tickets: up to R80 per person for general admission to the Design Indaba Expo; plus various conference packages and group packages starting at R3065 for a one-day ticket. Tickets can be purchased online (see website details below).
– Exhibitors: visit the Design Indaba website to see who will be showcasing at the event this year.
– Contact: +27 (0) 21 465 9966 or www.designindaba.com.
What to Expect from the 2015 Design Indaba Expo & Conference in Cape Town
The main event of course is the annual Design Indaba Expo, which will take place from Friday 27 February to Sunday 1 March 2015. Here, expo-goers will be able to browse an amazing selection of exhibitors, ranging across all design genres from fashion to art, industrial, advertising, music and products. Some of the exhibitors who will be showing this year include Alphabet Zoo, Black Betty Design, Cape Town Fashion Council, Carol Nevin Designers, Designtimes, Elle Decoration, FACT, House & Leisure, Ideso, Lazuli, Monkeybiz, Mungo, Origo, Quazi Design and Zana Products to name but a few.
Then, there are also a number of additional Design Indaba events that will be taking place in the latter part of February 2015. These include:
> 20 February – 1 March @ The Labia (Orange Street, Gardens) – 2015 Design Indaba Filmfest – a celebration of design focused film, taking place at the city's beloved Labia Theatre.
> 25 February – 27 February @ CTICC (Lower Long Street, Gardens) – 2015 Design Indaba Conference and Simulcast – South African advertising agency Joe Public, British designer Dominic Wilcox, acclaimed artist William Kentridge and many other big names in the design world will be coming together for an inspiring conference that puts design and innovation in the front seat. Registration takes place on 24 and 25 February and the conference runs between 08h45 and 17h00 each day. The Young Designers Simulcast meanwhile offers a broadcast of the conference for those who are unable to attend in person.
> 25 February – 27 February @ Delegate Clubhouse (opposite the CTICC) – 2015 Design Indaba Music Circuit – running over the course of the conference, the Music Circuit kicks off each evening after conferences have ended A variety of musical genres will be showcased, ensuring a great time for all. There is also a special event taking place on Thursday 26 February 2015 at The Side Show, with tickets available at the door on the day of the event.
—
Whether you go for the hugely inspiring exhibitions, or you are planning on attending the conference this year, you are sure to find yourself blown away by the sheer amount of talent that is par for the course at Design Indaba Expo & Conference in Cape Town. New to the experience? Let us know how it goes – we'd love to hear what you think!