Bringing a universe of music to the people, the Cape Town Nu World Festival will be taking place on over Nelson Mandela Day weekend on Friday 17 July and Saturday 18 July 2015, and we are sure it will be nothing short of spectacular. The theme for this year is 'Wild & Wise'. Three stages, a series of TED-style talks, plus a line-up that includes artists from all corners of the globe are just some of the highlights that you can expect.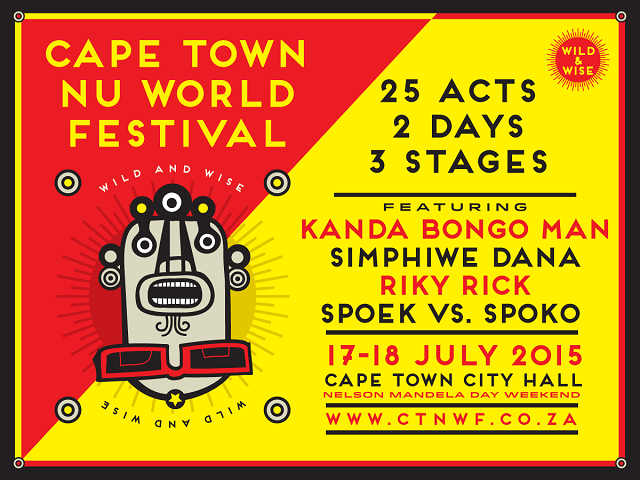 Headlines acts will feature the likes of Xhosa superstar Simphiwe Dana, rapper Riky Rick, Austrian beatmaker Dunkelbunt, Spoek vs Spoko and Congolese singer and musician Kanda Bongo Man, while many other artists from Africa, Australia, Europe and other destinations will also be taking to the stage. Previously known as Cape Town World Music Festival, the Nu World Festival is without a doubt one of the best ways to experience the huge diversity of talent found across the globe.
First, here's a quick overview of event details with dates, venue and ticket info…
Venue: City Hall, Darling Street, City Centre
Dates: Friday 17 July & Saturday 18 July 2015
Time: 17h00 – late
Cost: R250 (single day pass); R425 (full weekend pass) – available via Webtickets and selected Pick 'n Pay outlets
Contact: 086 513 3188
Website: www.ctnwf.com
What to Expect at Cape Town Nu World Music Festival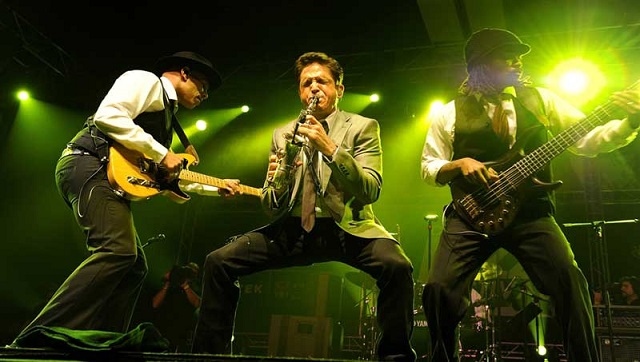 Then, you're probably wondering what you can expect as far as the line-up goes. From what we can see so far, this line-up is impressive, with artists representing all over the globe, from Africa all the way to Europe and other parts of the world. Some of the artists that will be performing over the two day event include the following:
Simphiwe Dana
Majozi
Kanda Bonga Man (DRC)
Dunkelbunt (Austria)
Paul Waxon
Riky Rick
Bateleur
Moussa Dialla Trio (Mali/Denmark)
Zuko Collective
Thris & Blackfoot Phoenix
Native Young
Card on Spokes
Mookomba (Zimbabwe)
Elemotho (Namibia)
Fantasma
Aero Manyelo
Vukazithathe
Toby2Shoes
Ozlem Bulut (Turkey/Austria)
Spoek VS Spoko (DJ Set)
Tcheka & Derek Gripper
 Whatever your musical tastes may veer towards – jazz, soul, hip hop or instrumental, you are sure to find just what your ear drums are craving. The incredible Simphiwe Dana is sure to be a treat for many event-goers, allowing the chance for current and future fans to enjoy her local 'proudly South African' sounds. All in all, this event promises a nightlife adventure not to be missed!
Make sure you head down to City Hall on Friday 17 July and Saturday 18 July 2015 to enjoy the one-of-a-kind blend of music and entertainment offered by Cape Town Nu World Music Festival!
…
P.S. Looking for more ideas on nightlife and entertainment in Cape Town? Stay tuned to our blog to get loads of ideas on what to do in and around the city during the day and once the sun goes down, and you will never miss a thing!