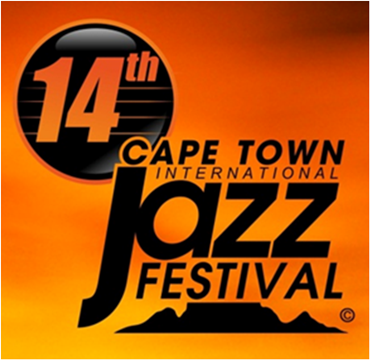 The Mother City is getting ready to host the hugely successful Cape Town International Jazz Festival in just a few months, which will run over the weekend of Friday 5 April and Saturday 6 April. Now approaching its 14th year, the 2013 Jazz Fest promises to be bigger, bolder and better than ever before!
What makes this music festival unique is not just its location, which is in the heart of Cape Town's vibrant CBD. It is not even the impressive line-up of globally renowned artists (which include music legends such as Jimmy Dludlu, Jill Scott and the Brand New Heavies among others).
The factor that brings guests from all over the world in droves is the soul and spirit of the music itself… the sweet sound of jazz.
Let's take a look at what you can expect from this year's event…
Cape Town Jazz Festival 2013 – Event Information
Venue: Cape Town International Convention Centre, City Centre
Dates: Friday 5 April 2013 (from 18h00) & Saturday 6 April 2013 (from 16h00)
Ticket Prices: R440 Day Pass (R645 Weekend Passes are currently sold out) – access to concerts on Rosies Stage is charged at R30 per act, with tickets available to purchase from 22 February).
Ticket Sales: Computicket
Food and Drinks: Food can be purchased from the Food Village – no drinks are permitted into the festival.
Venue Facilities: ATMS, Foreign Currency Exchange and facilities for disabled visitors within the CTICC.
Parking: There is ample paid parking available at the venue, while the Fan Walk will also be open for those walking from the City Centre, Waterfront or other nearby areas.
Event Details: +27 21 671 0506 | www.capetownjazzfest.com | @ctjazzfest
Cape Town Jazz Fest Artist Line-Up
Wondering which internationally acclaimed artists will be performing at the festival? Here is an overview of performers who will be on stage over the course of the weekend:
Orquesta Buena Vista Social Club ft. Omara Portuondo (Cuba)
BWB's Norman Brown, Kirk Whalum, Rick Braun (USA)
Zonke Dikana (South Africa)
Jill Scott (USA)
Thandiswa Mazwai (South Africa)
Jimmy Dludlu (South Africa)
Brand New Heavies (UK)
CéU (Brazil)
Cheikh Lô (Senegal)
Errol Dyers (South Africa)
Pu2ma (South Africa)
Claire Phillips (South Africa)
Mi Casa "My House" (South Africa)
Khuli Chana and AKA (South Africa)
Dubmarine (Australia)
Trenton and Free Radical (South Africa)
Brother Ali (USA)
Mafikizolo (South Africa)
Ben Sharpa and Pure Solid (South Africa)
Chef'Special (Netherlands)
Jack DeJohnette, Ravi Coltrane, Matt Garrison trio (USA)
Reza Khota Quartet (South Africa)
Jean-Luc Ponty (FRANCE)
Sonti (South Africa)
Kirk Whalum – Romance Language (USA)
Chano Domínguez (Spain)
Louis Moholo presents 4 Blokes & 1 Doll (South Africa)
Ibrahim Khalil Shihab (South Africa)
Robert Glasper Experiment (USA)
Gregory Porter (USA)
Auriol Hays (South Africa)
Ronin (Switzerland)
Jonathan Rubain and Don Vino (South Africa)
Afrika Mkhize (South Africa)
Steve Turre (USA)
In addition to the main shows, there will also be a free concert just before the official festival – this will be held on 3 April 2013. Then there is also the Duotone Photographic Exhibition that runs all day for the duration of the event, which is free to the public.
Added to the festivities is a Food Village, along with curio stalls where you can purchase anything from memorabilia to CDs and more.
What Else Should You Know About the 14th International Jazz Festival in Cape Town?
Travel authority Melodytrip ranks the CT Jazz Fest at #4 world-wide, beating known events such as the Montreaux Festival in Switzerland and the North Sea Jazz Festival in Holland. With over 40 International and Local artists performing across 5 stages over 2 days, this event is the premier highlight of the jazz social calendar.
For many international fans, this is more than enough reason to make the annual pilgrimage to the Mother City. Even if you are planning to travel from within South Africa to attend the event, you may be wondering where to stay over the weekend.
We offer a huge range of options to suit every preference, budget and requirements – including apartments, guest houses, hotels and luxurious villas that are within easy reach of the Cape Town International Conference Centre. Browse our list of places to stay in the City Centre, or give us a shout and we will help you find just the right choice.
Whether you are a fan of the soothing sounds of soulful saxes, tuned up trumpets and that feel-it-in-your-bones bass, or you simply want to enjoy one of Africa's finest events, be sure to add the Cape Town International Jazz Festival to your diary!
Which act are you keen to see at the festival, and why? Share your thoughts below and let us know!