The Mother City is at the very top of her food market game and she invites you to come taste, discover and explore to your heart's content. Boasting some of the most vibrant and authentic food markets, with another one popping up every other day, Cape Town offers its visitors a truly unique market experience that's unlike anything you've experienced before. But, just to give you a bit of a helping hand, we've put together the ultimate Cape Town food market guide for visitors to not only ensure you get to visit and experience the very best the Cape Town food market scene has to offer, but have tons of fun doing it too:
Cape Town Food Markets: All You Need to Know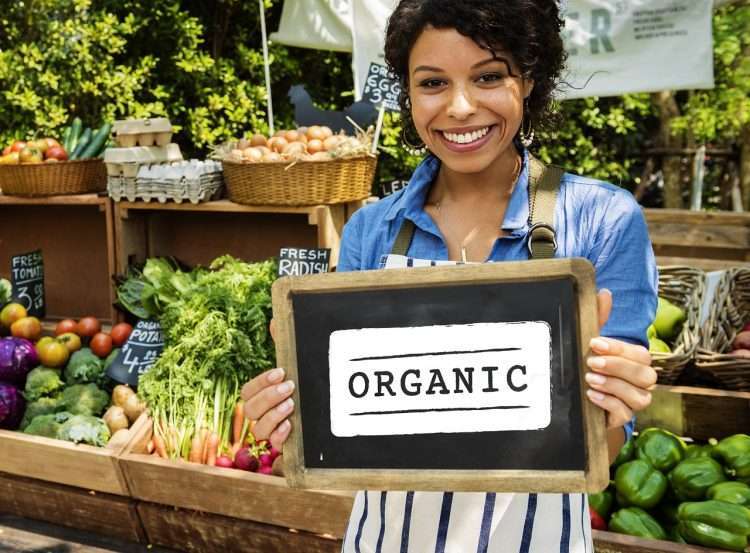 Bay Harbour Market: Hout Bay
View this post on Instagram
Known as Cape Town's most vibrant market, it's filled with authentic local traders, a wonderland of exquisite art, craft jewellery and fashion, and not to mention the food oh glorious FOOD! The focus is fresh, local, natural ingredients at its best. Freshly baked breads, spicy seafood, citrus fruits and delicious aromas of food to tempt ALL the senses! And it's all enjoyed to the sound of a groovy sax and township guitarist while the spectacular beauty of the famous Chapman's Peak looms overhead. Is there anything better than that? The Bay Harbour Market is open on Fridays between 5pm and 9pm and Saturdays and Sundays from 9am – 4pm.
The Neighbourgoods market at the Old Biscuit Mill: Woodstock
View this post on Instagram
Simply known as the Biscuit Mill Market, the Neighbourgoods Market is a real local fan favourite, and many would say the original Cape Town food market. Serving up some of the most delicious home-made treats and delectable gourmet goodies you've ever tasted, this Cape Town food market is known to have locals and tourists coming back again and again, and after your first visit you'll know exactly why. Not only has the Neighbourgoods Market pioneered the way for a thriving Cape Town food market scene, but it's to this day considered as one of the coolest Mother City hangouts. The Neighbourgoods Market is open on Saturdays from 9am – 3pm.
Oranjezicht City Farm Market: Granger Bay, V&A Waterfront
View this post on Instagram
This local Cape Town farmer's market can be found under tents and trees in the Granger Bay section of the V&A Waterfront and it really is quite a treat to visit! Every weekend a number of independent local farmers sell everything from fresh fruit and veggies to organic dairy, free range eggs, honey and home baked bread and you get to enjoy every delicious bite of it! The Oranjezicht City Farm Market is a true celebration of fresh local produce, culture and community all in support of the non-profit Oranjezicht City Farm. But besides delicious local food, this incredible Cape Town farmer's market has quite the sensational sea view too! Open on Saturdays 9am – 2pm and Sundays 9am – 3pm (rain or shine) it really is the perfect family weekend activity.
Earth Fair Food Market: Tokai
View this post on Instagram
A fun, festive, family-friendly wholefoods weekday and weekend market that boasts farm-fresh produce, organic vegetables, pasture-reared meats and so much more, the Earth Fair Market is every bit as fun as it is delicious! Besides fresh local produce you can also find some of the most sensational afternoon delights and dinner options, from authentic Indian curries to pregos and Thai bowls, there is something delicious for everyone. And the best is, everyone is welcome, boasting some wonderful kitted-out kiddies playing areas as well water bowls for your pets, everyone gets the opportunity to enjoy all the Earth Fair Food Market has to offer. It is open on Wednesdays from 4pm – 9pm and Saturdays from 8.30am – 2pm.
The V&A Food Market: The V&A Waterfront
View this post on Instagram
Boasting more than 42 food and beverage stalls selling an array of artisanal foods, the V&A Waterfront Food Market is a true Mother City food market gem! This is one of the few food markets that is open every day of the week from 10am – 7pm in Summer and 10am – 6pm in Winter. This also makes it the perfect stop for a bite to eat before, during or after your V&A Waterfront shopping shenanigans, especially if you don't feel like a snazzy restaurant meal. It offers both inside and outside seating and is truly delightful on a beautiful Cape Town sunny day out. But wait, there's an extra special treat, boasting over 23 standout South African gins and over 15 beers on tap, it really has something of everything.
Friday night market at Boschendal: Franschhoek
View this post on Instagram
A Friday night market on an illustrious winery with a scenic mountainous backdrop and beautiful wine valley view is just a snippet of what the Boschendal Wine Estate Friday night market has in store for you. Besides some of the most spectacular views the Cape Winelands has to offer you can also enjoy some incredible live music and an array of wonderful artisanal food and drinks. Stalls also change on a weekly basis, thereby always giving you something unique to look forward to. Plus, exploring one of the Mother City's most beautiful Wine Estate at night adds an extra magical touch to this authentic Cape Town food market experience. The Boschendal Friday night market is open from 6pm – 9pm.
Good Company Farmer's Market: Company Gardens
View this post on Instagram
The Company Gardens is one of Cape Town's most beloved Heritage sites and also the location of this authentic Cape Town food market experience. Boasting a beautiful shaded area under ancient oak trees and located right next to the Iziko South African Museum and Art Gallery, this unique food and craft market is a special treat for the whole family to enjoy. Boasting an exciting assortment of stalls offering everything from organic produce, craft beer, local dishes and delicious treats to traditional hand-made arts and crafts, it really has something of everything. They even have pony rides and a dedicated kiddie's play area for a fun-filled and truly memorable Cape Town market day out. The Good Company Farmer's market is open on Sundays from 10am – 3.30pm.
MOJO Market: Sea Point
This vibrant sea-facing market is definitely a Cape Town fan-favourite and after your first visit you'll know exactly why. Located a mere stone throw away form the Sea Point Promenade, the MOJO market is open every day of the week and is the ultimate hub of food and entertainment. Boasting approximately 45 food stalls, artisanal roast hotspots, bars and so much more, it is the perfect place to breakaway for a quick lunch break, catchup or evening bite to eat. Offering everything from seafood, burgers, flatbreads, steak wraps and Mexican feasts you're guaranteed to find something that tantalizes your taste buds. The MOJO Market is open from Monday – Sunday from 10am – 11pm, making it a great choice for a weekend night out too!
Your Cape Town food market adventure promises to be jam-packed with delicious treats, authentic tastes, fresh local produce and a truly fun and memorable day or night out. The Mother City's food market scene truly caters for everyone, whether you're a lover of local and fresh, spicy and saucy, home-made and hearty or unique and daring, it promises to capture your food-loving heart and have you coming back for more again and again, it really is that good! So, what are you waiting for? It's time to go on the ultimate food market journey through Cape Town!
---
From fresh food to flea markets, Cape Town has it all. Looking for more help finding Cape Town food markets? View our destination guides to find out more about popular areas in the Mother City. You can also contact us if you would like to learn more about accommodation on offer in the city. We will help you plan your stay, booking the best restaurants in Cape Town by neighbourhood along with tours, car hire and everything else you could ever need.