From 16 to 21 February, Cape Town Art Week 2016 will be putting the spotlight onto the incredible wealth of talent in the Mother City art scene. Events are taking place right now, with plenty of highlights happening over the next few days. If you are keen to delve into the bright, bold and brave world of African art, be sure to get yourself to one of these events, pronto.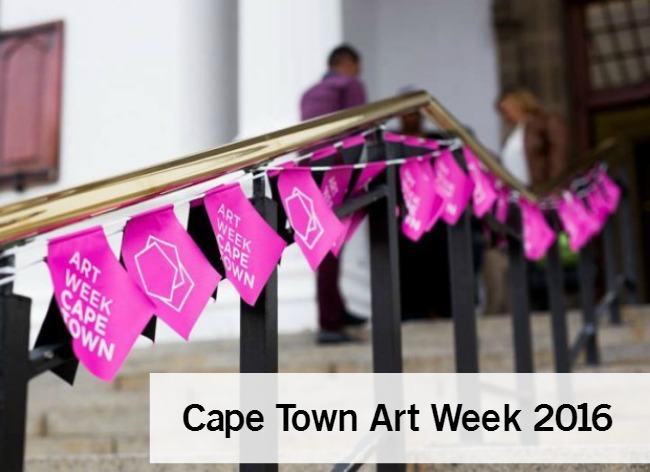 Blessed with an abundance of talent across various artistic mediums, from contemporary to photography; film to conceptual, Cape Town art galleries are not the only place that you can enjoy the city's arty side. Throughout the year, events such as Art Week give visitors to the city and local art enthusiasts the chance to learn more about up and coming and established artists from Africa and further afield. This week long event comprises a number of smaller events, such as the annual Cape Town Art Fair, photographic exhibitions, museum exhibitions and other highlights.
What can you expect from this year's event, and why should you check it out?
What's Happening at Cape Town Art Week This Year?
Some highlights of what this event will offer in the next few days include the following:
Cape Town Art Fair
One of the highlights of Art Week, this fair celebrates contemporary artists from Cape Town and other parts of the world. After this event, the Woodstock art district will be opening its doors late on Friday night for an exclusive after party. There will also be events taking place at District Six Museum from 09h00 until 16h00.
Time & Venue: 11h00 – 20h00 @ CTICC, 1 Lower Long Street, City Centre
Tickets: R120 (tickets available via www.capetownartfair.co.za)
THAT ART PARTY
Times & Venue: 19h00 – late @ The Palms, 145 Sir Lowry Rd, Woodstock
Tickets: online: R120, Door: R140 (available via www.thatartfair.com)
Extended Museum & Gallery Hours
On Saturday 20 February, various museums and art galleries will extend their hours to be open late. Entry prices will vary. Some other highlights taking place on Saturday include:
Live Architecture: the 55 Minute Hour
12h00 @ Trubok Factory, Brickfield Junction, 15 Brickfield Road, Salt River
Atlantic House: Bootleg Triennale
18h00 – 21h00 @ 1 Perth St, Maitland
blank lab:  launch
18h00 – 21h00 @ 1 Perth St, Maitland
This is just a snippet of the full event line up. To view a complete schedule, visit artweekcapetown.co.za/events. Costs will vary according to the specific event, so be sure to consult the schedule for accurate info on times, costs and other factors.
…
We could certainly do with more inspirational, creative events that recognise the diversity of talents within the city. I'm looking forward to seeing what this event has to offer. Having visited a few local studios and seen just how incredible our local artists are, I have a big love for contemporary art.
But, now it's your turn. We'd love to hear your thoughts on the Cape Town art scene… let us know what you think of the Art Week Cape Town event, and tell us what you're most looking forward to seeing at this event!