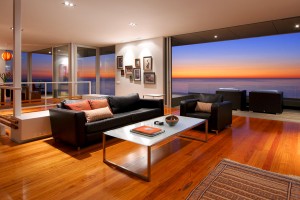 As of today, ComeToCapeTown.com is one of the few Cape Town accommodation providers that still has accommodation available for the upcoming Summer Season. As specialists in Camps Bay apartments, Waterfront Hotels & apartments, Clifton apartments, Camps Bay villas and Holiday Homes and other beach & waterfront accommodation in Cape Town, we are fortunate to have a wide pool of stock from which to draw.
Contact us today, and we will do our utmost to source accommodation for you, according to your budget & other specific requirements.
Currently we have special offers on 3 & 4 bedroom villas available in Camps Bay such as Villa Yukka, Atlantic Pearl Villa & House Fusion. Plus we have a good selection of luxury apartments at the V&A Waterfront Marina, and some nice self catering units in Mouille Point.
We also have a fantastic modern 2 bedroom apartment in Green Point called Eclipse, which is available from New Years eve, through to the World Cup*. For the World Cup 2010, we have a variety of luxury accommodation available, from sea side villas, to waterfront apartments, to a wide selection of hotels throughout South Africa.
In Cape Town, Green Point is obviously becoming very sought after, due to the stadium being located in Green Point, as well as the general cosmopolitan vibe, and the close vicinity to the City Bowl, CBD, Camps Bay, Clifton and Bantry Bay.
Green Point has a large selection of self catering apartments, luxury villas, Guesthouses, and Hotels available for World Cup 2010, and the upcoming Summer Season.
With the upcoming final draw being announced early December, we are advising clients to book their accommodation now to avoid the massive influx which is expected from next month onwards.
Contact us now for more information, and we will gladly advise you regarding location, budget & type of Cape Town accommodation to ensure your Cape Town holiday is one to remember.
info@cometocapetown.com +27 (0) 83 617 3419 www.cometocapetown.com/
*For more information& updates on the FIFA World Cup 2010 in South Africa, follow www.twitter.com/WorldCupSa