Wondering what to do in Cape Town this weekend? As we get closer to Easter, the long weekend is set to offer locals and visitors a chance to relax, unwind and enjoy some Easter-themed fun. This weekend, we share some of our favourite Easter events taking place across the city. Keep reading to find out what's happening in Cape Town this weekend.
Cape Town This Weekend – Easter Weekend Edition
Getting right down to business, here are our top picks on the many awesome Easter events and other long weekend activities happening in Cape Town this weekend.
Easter at the V&A Waterfront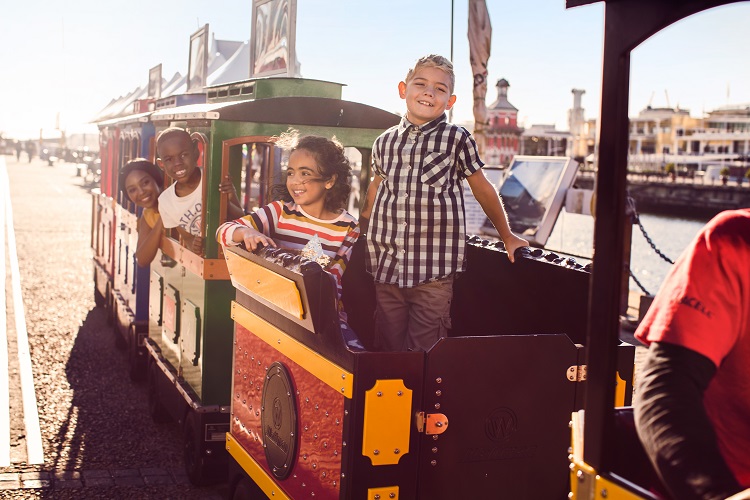 Image: waterfront.co.za
Head on down to the V&A Waterfront all weekend to enjoy their wide range of Easter activities. Highlights include the Hamleys Express train, which runs from the station outside the Cape Wheel to the Watershed craft market, along with daily Easter Toy Parades at the Artjamming and Toy Kingdom stores at the Breakwater (look out for colourful characters, flash mob dances and more at 11h30 each day); Creature Feature at Two Oceans Aquarium (16h00 each day, from Saturday 31 March to Sunday 9 April 2018); daily harbour and canal cruises; Paw Patrol and Toy Kingdom's Stay Safe (Thursday 29 March to Sunday 1 April 2018) and plenty more besides. The Easter Bunny will also be making an appearance from Sunday 31 March to Sunday 8 April 2018. Visit www.waterfront.co.za/activities/kids for more ideas on how to keep kids busy over the Easter weekend.
Funderland Family Festival
Video: YouTube.com / Funderland Family Festival
Taking place at GrandWest Casino & Entertainment World from 29 March to 9 April 2018, Funderland Family Festival is sure to be plenty of fun for the whole family. From the website, here's what this event is all about: "From the tame to the extreme, and where curiosity meets creativity, Funderland is where imagination comes to life. At Funderland, you can enjoy everything from interactive fantasy zones to action sports, extreme sports to e-sports & virtual reality gaming zones. From activity zones, experience-driven zone, learning through play to stage shows & competitions, and so much more!" Day passes are on sale for R200 for kids under 19 and R250 for adults. Three day passes are also offered at R400/R500 – kids under 2 get in for free. For full details, visit http://funderland.co.za.
KKNK Afrikaans Arts Festival 2018

Image: facebook.com/KKNKfees
Taking place in Oudtshoorn from Thursday 29 March to Sunday 8 April 2018, the KKNK Arts Festival is one of the most anticipated events in the Western Cape social calendar. This event celebrates art in all its forms, with a number of events taking place across the sleepy small Klein Karoo town of Oudtshoorn over the course of the festival. From music to art, comedy, theatre and performances from a huge variety of artists, this event is family-friendly. For more information, visit the official website over at http://kknk.co.za.
Vortex Parallel Universe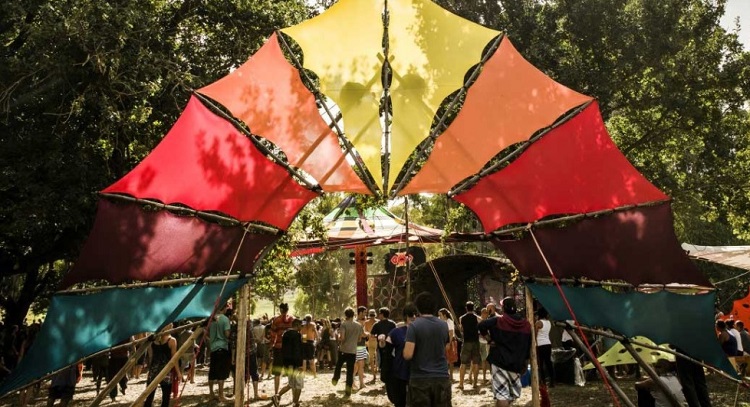 Image: intothevortex.co.za
Taking place from Saturday 31 March to Monday 2 April 2018, the Vortex Parallel Universe party offers the ideal choice for trance and electronic music fans wanting to celebrate the long weekend out in nature. This popular Easter weekend festival will be held at DR1306 in Riviersonderend, offering a campsite and plenty of facilities. The line-up includes Vertical Mode (Hommega), Imagine Mars (Sacred Technology), Volcano (Sacred Technology), DJ Osho, Anestetic Time Code, DJ Absynth, Bionic, DJ Bruce, Contrast, Dave Mac, DJ Mark, DJ D-rANg3D, Dre'Ama, Dynamic Range, Forumul8 and many others. Tickets cost R480-R550, online at Quicket.co.za or at the gate. For full details, visit www.intothevortex.co.za.
Genadendal Easter Festival 2018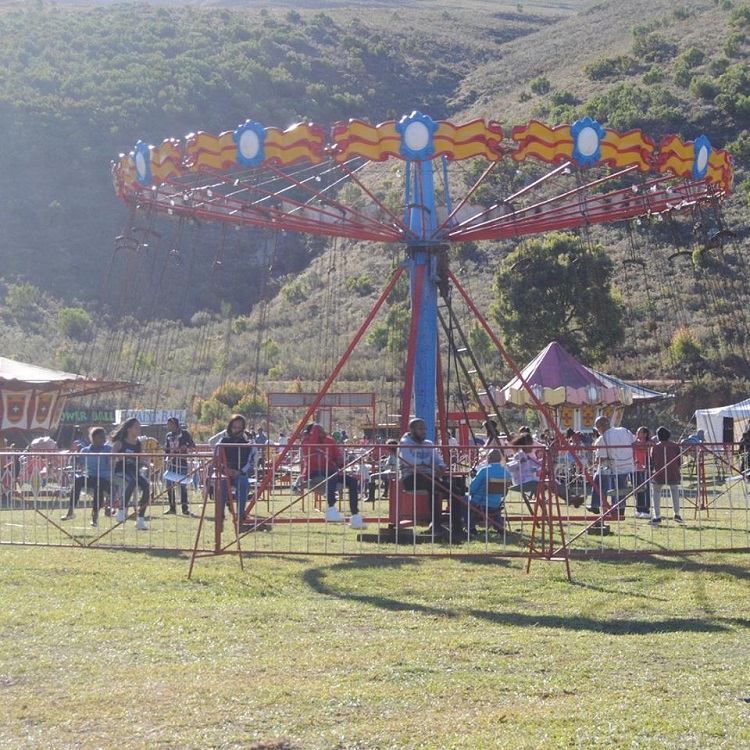 Image: facebook.com/FriendsOfGenadendal
Just a little way outside of Greyton, you will find the charming village of Genadendal. This is where the Grenandal Easter Festival takes place between Thursday 29 March and Monday 2 April 2018. If you're in the mood for a road trip, this festival is sure to offer a fun day out over the Easter Weekend. Look out for kid's rides, live bands, various stalls and plenty of other family fun. Tickets cost just R10 per person, making this also a very affordable way to celebrate the long weekend. For more information, head on over to www.facebook.com/FriendsOfGenadendal.
---
In addition to these events taking place over the long weekend in Cape Town and surrounds, there are also many restaurant specials to look out for across Cape Town this weekend. Highlights include Easter picnics at Backsberg, a chocolate-themed high tea at The Taj on Sunday and Monday, Full Moon Picnic at Boschendal on Good Friday, Breakfast + Easter Egg Hunt at Simonsig, Family Feast and Easter Egg Hunt at Cellars-Hohenort and many others. Check out www.food-blog.co.za/easter-in-cape-town for a list of restaurants offering Easter events this weekend.
If you're planning a holiday in Cape Town this weekend or you are planning on visiting the city in early April, be sure to browse our full range of accommodation options. We can also assist with car hire, guest concierge, Cape Town tours and other travel planning. Contact us today to experience the magic of Cape Town this weekend and every other weekend!