Looking for fun events in the Mother City this weekend? Luckily, Cape Town offers an abundance of interesting things to do this weekend ranging from a premier boating show and a fabulous theater performance to an outdoor movie screening and a must-visit comedy show.
1 Afrique mon désir @ Fugard Theatre (October 18-20)
After incredible performances in Bordeaux and Paris, Afrique mon désir finally returns to Cape Town's Fugard Theatre this weekend. Together with an amazing ensemble of singers and musicians from West Africa, Afrique mon désir delivers a unique performance where poetry and music come together. This world-class production received nominations for "Best Music Group and Best Music Production" and the s/t album was released through a French music label earlier this year. Tickets for this event start from R140.
Venue: The Fugard Theatre, Cape Town
2 Cape Town International Boat Show (October 19-21)
The Cape Town International Boat Show is one of the biggest events in the Mother City this weekend. Celebrating its 18th birthday at the V&A Waterfront this annual event is the most popular boating and water sports show in the region that attracts thousands of visitors each year. There will be plenty of water sports activities and competitions with great prizes, as well as displays of boating-related accessories, and luxury boats, catamarans, and yachts. For more information about the event, please go to http://boatshow.co.za/
Venue: V&A Waterfront, CBD, Cape Town
3 Galileo Open Air Cinema – Me before You (October 19)
The Galileo Open Air Cinema returns to Cape Town on October 19 in Central Park. For those who don't know, Galileo Open Air Cinema showcases outdoor screenings of popular movies at some of the best venues Cape Town has to offer. Doors will open up at 6 pm this Saturday and there will be a mini market where you can enjoy coffee, popcorn, tasty foods, and alcoholic beverages before the screening of the "Me Before You" movie starts. Tickets for this event range from R89 to R175 and you can purchase them here.
Venue: Central Park, Century City, Cape Town
4 Taittinger Global Champagne Day (October 19)
The Annual Global Champagne Day event is scheduled to take place at the Twelve Apostles Hotel & Spa this Friday. From delicious canapés to Champagne Taittinger and live entertainment, there is plenty to look forward to. Everyone who purchases a ticket to this event has a chance to win a Trip for 2 to the famous Taittinger Cellars in Reims. This is one of the classiest events in the Mother City this weekend and dress code is elegant with a touch of sparkle.
Venue: 12 Apostles Hotel & Spa, Victoria Street, Camps Bay
5 Barry Hilton Comedy @ Cafe Roux (October 20)
If you are in the mood for some comedy, head out to the popular Café Roux in Noordhoek this Saturday to enjoy the spectacular Barry Hilton Comedy show. After working for 6 years as an electrician, Barry decided to try his luck at comedy and today he is a world-renowned TV personality, actor, motivational speaker, and above all a top-notch comedian from South Africa. His shows are highly entertaining, so make sure to get your ticket for the show in advance.
Venue: Café Roux, Noordhoek, Cape Town
6 Live Music at Bay Harbour Market (October 19-21)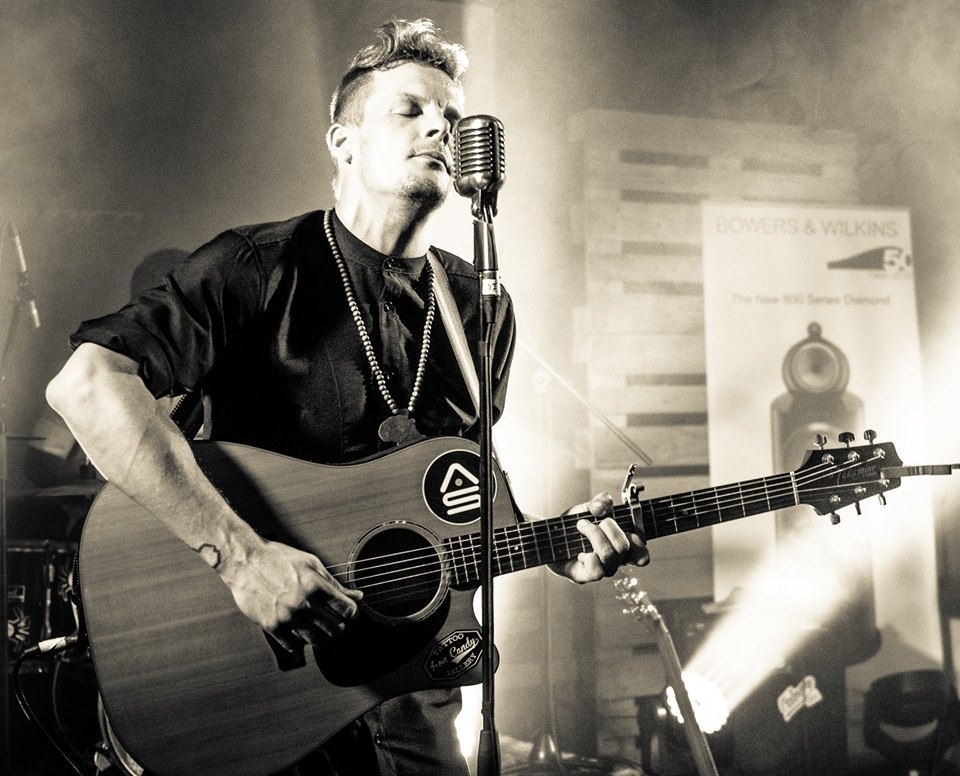 Open every Friday and Saturday, the Bay Harbour Market has prepared a groovy music program this weekend. Enjoy global cuisine from various food traders and listen to different artists playing live on the KWV Classic Collection Sound Stage at Bay Harbour Market.
Here is the lineup:
Fri 19th: BUSHFIRE
Sat 20th: BRANDON LEE HUNT
Sun 21st: BAM BAM BROWN
---
Looking for more things to do in Cape Town this weekend? You can check out a range of tours packages you can enjoy. Be sure to follow us on Facebook or check out our blog, which has a huge range of ideas on what to see and do, where to stay and how to put every moment of your weekend to good use. If you're planning a longer stay, be sure to get in touch. We will help you find the perfect place to stay in Cape Town this weekend or any other weekend you plan to visit.