Are you looking for the perfect Cape Town accommodation for your trip or travel adventure? Home to a variety of stunning beach-front properties and centrally located luxury apartments, Sea Point is undoubtedly one of Cape Town's top travel destinations.
Its prime location means Cape Town's top attractions, landmarks, restaurants, hotspots and beaches will all be right within reach. Enjoy all of this along with its pulsating nightlife and entertainment on your doorstep.
Here are some of the best Sea Point Accommodation – from spacious apartments to luxury pads in Cape Town.
Elements Luxury Suites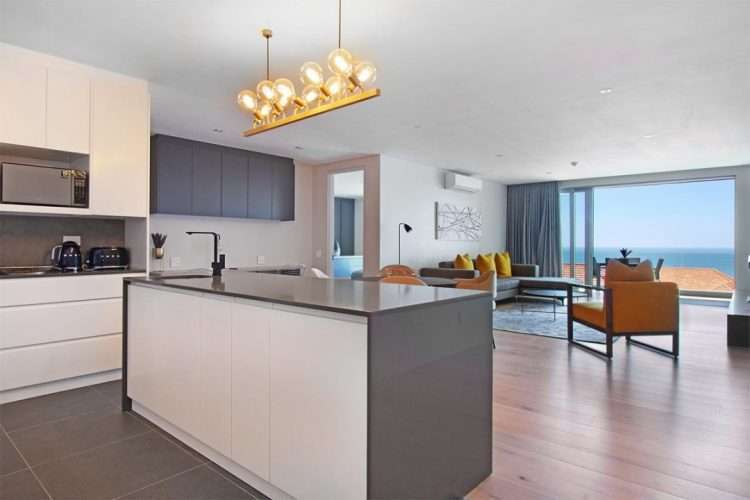 Elements Luxury Suites is one of the top Sea Point accommodation, a perfect destination for anyone travelling to Cape Town. Spread over two separate buildings, Elements on Main and Elements on Battery, this exclusive property offers everything from Luxury & Deluxe Suites to elite Penthouse Suites.
Each suite showcases designer décor, state-of-the amenities, and breath-taking ocean views. Guests can expect to enjoy beautifully appointed open-plan living spaces that flow out onto private balconies with spectacular ocean views, fully equipped kitchens, 2 beautiful bedrooms and access to a rooftop terrace with wooden decking, an integrated gas braai, entertainment area and a swimming pool.
It offers everything you need for an unforgettable Cape Town stay. And not to mention your prime proximity to Cape Town's top attractions, hotspots, restaurants and beaches.
Ocaso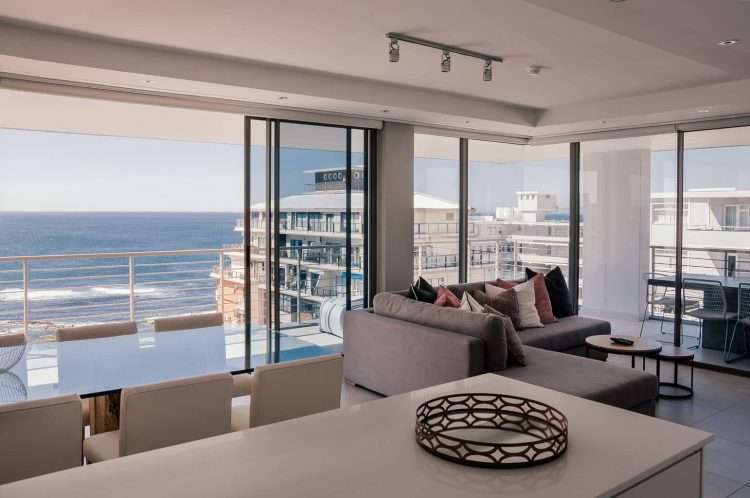 This stunning 3-bedroom Sea Point apartment boasts spectacular Atlantic Ocean views, a prime location and beautiful interiors. With the vibrant Cape Town city centre and Waterfront right at your fingertips, and the beaches of Camps Bay and Clifton just a short drive away, it truly offers you everything you need for a memorable stay.
Boasting 3 beautiful bedrooms, modern open-pan living spaces, fully equipped kitchen and access to a swimming pool, garden and other top-range facilities makes it a top Cape Town property for anyone travelling to the Mother City.
Artea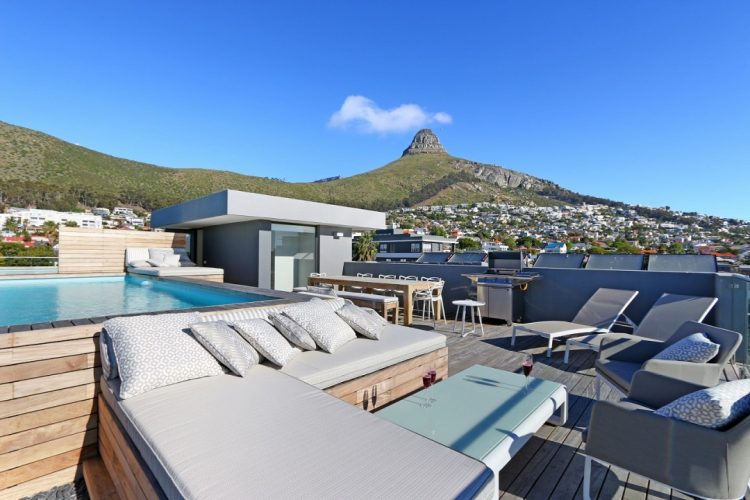 This upmarket 3-bdroom penthouse apartment is definitely one of the best Sea Point accommodation spots. Showcasing stylish contemporary interiors, a range of top-quality furnishings, appliances and facilities and several original artworks throughout, Artea offers a truly unique and luxurious living space.
This incredible Sea Point apartment boasts its own private rooftop deck and swimming pool, BBQ, outdoor lounge and sun loungers. It offers the best of what Cape Town indoor and outdoor living has to offer.
In addition, it's a great space to relax, recharge and entertain guests, friends and family. Not to mention the spectacular view of Lions Head and the Atlantic Ocean you'll get to enjoy right throughout your stay. All paired with a prime Cape Town location for an unforgettable trip or holiday.
Cube 62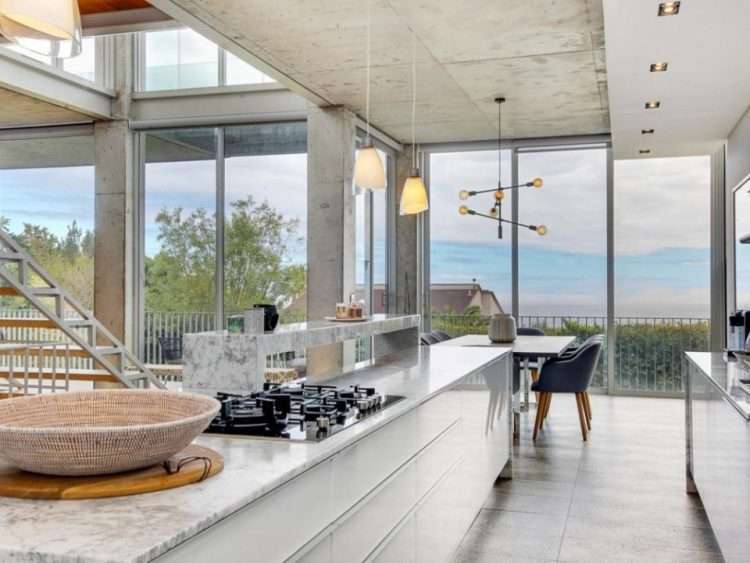 If you're looking to plan the perfect Cape Town getaway for a larger group of people, this 5-bedroom Sea Point property is exactly what you've been looking for. Cube 62 truly is any entertainers dream location offering guests a variety of indoor and outdoor living spaces to choose from.
In addition to its stunning relaxation and entertainment areas, this stunning property boasts 5 bedrooms, beautifully furnished modern interiors, a fully equipped kitchen and a range of high-end amenities and luxury features.
Cube 62 offers guests a stunning outdoor dining area, swimming pool, terrace, garden and exceptional ocean views. Situated just 5 minutes from Cape Town's inner city, this luxury villa is close to many top attractions including the Table Mountain Cableway, V&A Waterfront, Clifton Beach as well as several restaurants and shops.
Solis 402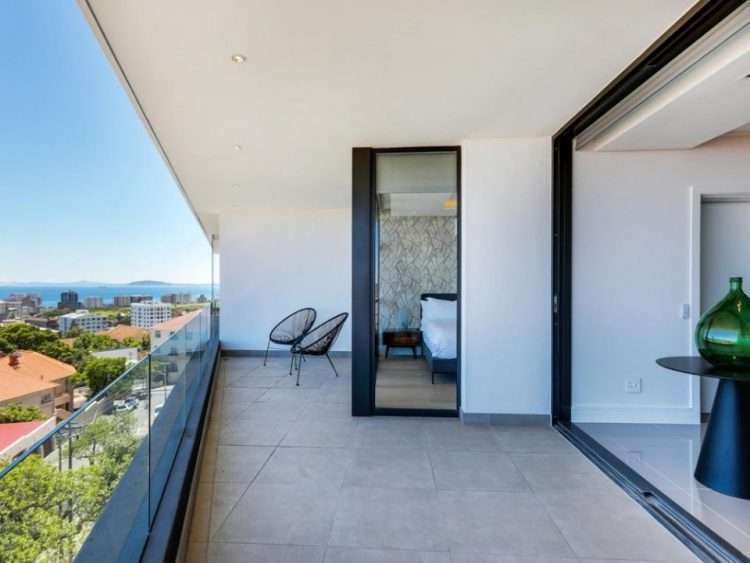 Solis 402 is a stunning recently completed Sea Point apartment that's perfect for anyone looking to enjoy an exciting Cape Town getaway, romantic retreat or enjoyable corporate trip. Boasting 2 well-appointed and spacious en-suite bedrooms, modern kitchen and stunning open-plan living spaces, it provides you with everything you need for a memorable Cape Town trip.
In addition, its private rooftop terrace and swimming pool paired with exquisite views ensures guests can enjoy everything outdoor Cape Town living has to offer. Located right within reach of the famous Sea Point promenade and restaurant strip as well as a range of top attractions, landmarks and hotspot ensures your trip will be filled with tons of adventure and excitement.
Penthouse on B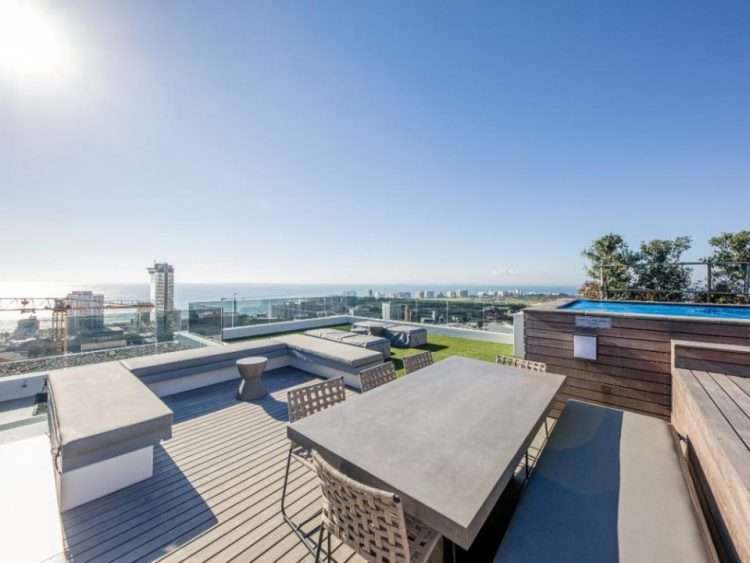 If you're looking for a well appointment and modern penthouse apartment with a rooftop deck and private swimming pool, Penthouse on B is the ideal Sea Point accommodation spot for you.
Situated in the heart of the vibrant and ever-beautiful Sea Point, this beautiful penthouse guarantees a truly unforgettable stay. Boasting 2 beautiful en-suite bedrooms, stunning modern open plan kitchen and living spaces, outdoor dining area, gas braai, swimming pool and a rooftop deck.
It's also a perfect place to enjoy Cape Town sunsets and relaxing days by the pool all paired with an incredible view.
Passerelle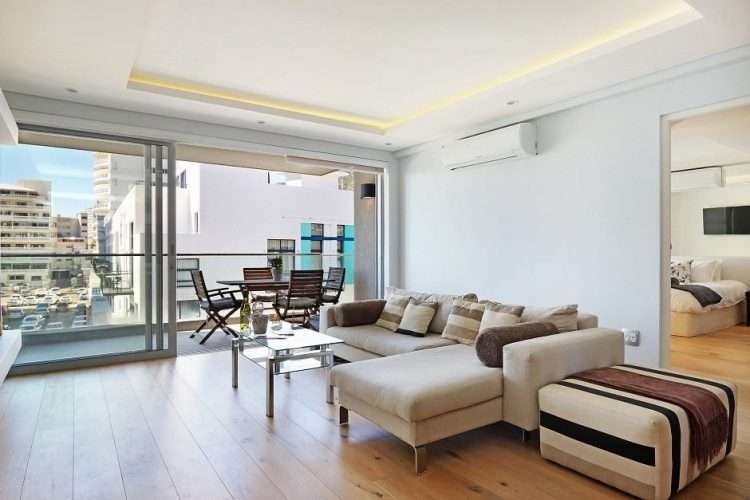 Located in Cape Town's trendy suburb of Sea Point, within walking distance to the famous Promenade and Pavilion, Passerelle is a spacious, modern apartment for all types of travellers looking for a unique break away.
Boasting 2 bedrooms, 3 bathrooms, an additional room fitted with sleeper couch, contemporary kitchen, open plan design and living spaces and a beautiful outdoor dining area, Passerelle has everything you need for a memorable stay in the Mother City. It's an ideal Sea Point accommodation spot for business, leisure and everything in between.
It's also within walking distance of the Sea Point Promenade and Pavilion, MOJO Food Market and a wide range of sought-after restaurants and trendy cafes. In addition, the vibrant V&A Waterfront and a variety of Cape Town's top beaches including Camps Bay and Clifton are just a short drive away.
Sea Point is undoubtedly a sought-after travel destination that will make any trip to Cape Town one to remember. Offering guests a prime location, stunning apartments and luxury accommodation, exceptional views and access to some of the Mother City's most sought-after attractions and activities, there is no reason why Sea Point shouldn't be at the top of your Cape Town destination list. These Sea Point accommodation will undoubtedly make your trip that much more memorable!
---
Wondering where to stay when visiting Sea Point in Cape Town? You can find the very best villas, apartments, self-catering holiday rentals and other first-rate Sea Point accommodation for your holiday. Browse our selection of accommodation by area and tours, or get in touch today for help with finding the perfect places to stay in Cape Town.