Calling all R 'n B fans and slow jam lovers… Babyface and Toni Braxton are coming to Cape Town on 1 September 2015, where they will be performing as part of their South Africa and Zimbabwe tour. If you are anything like me, and have many memories of Toni Braxton classics such as Unbreak My Heart, Breathe Again and Another Sad Love Song, this is sure to be good news. And, if you remember those Babyface 90s songs like Everytime I Close My Eyes, this will be really, REALLY good news.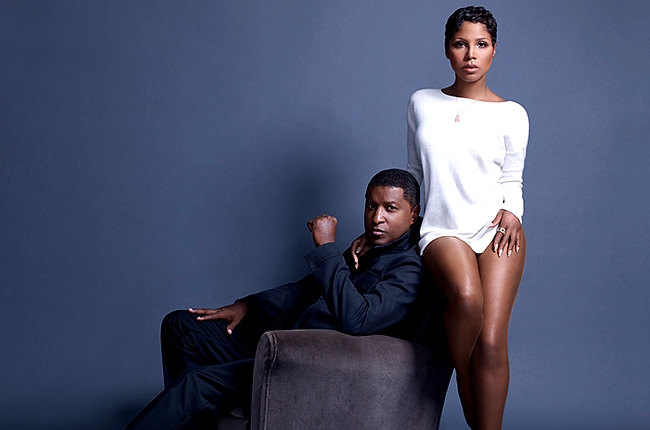 Taking place at the Grand Arena at Grandwest Casino this coming September, the duo will be performing some of their duets as well as individual songs from their respective careers, making this an entertainment event you do not want to miss. In 2014, they paired up for the duet album called Love, Marriage and Divorce. This album was the highest selling album in South Africa that year and won a Grammy for Best R&B.
They will also be performing in Durban at the Moses Mabhida Stadium on 30 August 2015, ending off their SA tour in Johannesburg at the Ticketpro Dome on 3 September 2015.
Babyface and Toni Braxton in Cape Town 2015
With a history dating back to the 1990s, both of these artists have achieved a number of successes over their careers. Working together on hits such as 1992's Give You My Heart, they showed that they were just as good performing together. Kenny 'Babyface' Edmonds has written and performed over 26 chart-topping hits since he made his debut. Toni Braxton meanwhile is a singer, songwriter, piano player and artist who has forged a loyal following over the years – due in part to her incredible voice and her philanthropy work.
Concert info for this event (including dates, venue and ticket info) includes the following:
Venue: Grand Arena, Grandwest Casino, Cape Town
Date: 1 September 2015
Tickets: Starting at R450, available via www.ticketpro.co.za
To finish off on just the right note (no pun intended), here is a video of the lovely Ms Braxton and the legendary Babyface performing Hurt You – a track from their 2014 album. Enjoy… and we hope we'll see you at their R 'n B concert in Cape Town this September!