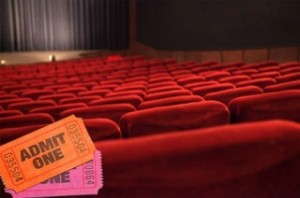 If you're keen to take a walk on the more cultured side of life, you will more than likely want to try some of the top notch theatres in Cape Town.
The Mother City has had a love for theatre for pretty much ever, growing a bit more each and every year.
And, much like the rest of South Africa, the celebration of culture is something that unites across every race, age, gender and language.
From non-stop laughs at comedy events, to touring ballet companies, risqué burlesque and even serious plays that make you think, theatre entertainment is quite unlike anything else when it comes to delivering impact.
What Shows Are on in Cape Town?
Before we share some of our favourite theatre venues in Cape Town, here is a quick snapshot of current shows that are running across the city:
Bovim Ballet`s Private Presley – Artscape – 27 March 2013
Handful of Keys – Theatre on the Bay – 28 March 2013
Verdi's Otello – Artscape Opera House – 6 April 2013
Donizetti`s Lucia di Lammermoor – Artscape Opera House – 18 April 2013
John Cleese Live – CTICC – 18 June 2013
Stars of the Ballet Moscow – Baxter Theatre – 26 June 2013
Awesome Cape Town Theatres and Entertainment Venues
Whether you head to the old, established theatres that have been there since the dawn of time (well, for many decades anyway!) or you try one of the newer venues for a different vibe, these are some Cape Town theatres you should visit at least once:
Alexander Bar Upstairs Theatre – Corner Loop and Strand Streets, City Centre
Launched in October 2012, this 140 seat venue hosts an eclectic blend of shows. Highlights include stand-up comedy, book launches and readings, theatre performances and twice weekly musical themed evenings.
The Artscape – Hertzog Boulevard, Foreshore
Set in a building that dates back to the 70s, this venue is best known for its ballet and opera events. Facilities are top-notch, with a 120 seat arena, 100 seat cabaret venue, 1187 seat opera house and a 540 seat theatre all housed within the venue.
Theatre on the Bay – 1 Link Street, Camps Bay
If the thought of entertainment by the beach appeals to you, Theatre on the Bay is well worth a visit. This venue is fairly small at 250 seats, with a medium sized stage. But the old-school approach makes it popular with locals and visitors. Stop at Dietrich's Bar to get your drinks for the show, and then grab a post-performance meal at Act I Theatre Café afterwards.
Baxter Theatre – Main Road, Rondebosch
Cape Town's grand old lady of theatre, the Baxter has a history dating way back to the 60s. Rumour has it that the gorgeous retro design was inspired by Soviet Moscow's central train station – whether or not this is true, the design is certainly impressive. Here you can enjoy comedy, children's theatre, classical music and other events.
On Broadway – Long Street, CBD
For something a bit different, the supper theatre vibe of On Broadway is always a lot of fun. The bar also gets rather rowdy, especially as cabaret is the main form of entertainment here. In fact, you may even have the chance to see South Africa's most treasured satirist Pieter Dirk Uys and his famous alter-ego Tannie Evita Peron.
The Fugard Theatre in District Six, The Playhouse in Somerset West, Villa Pascal Theatre in Durbanville, The Little Theatre in Gardens, Masque Theatre in Muizenberg and Maynardville Open Air Theatre in Wynberg are also all worth a mention in the Cape Town theatrical scene.
Both Grand West Casino and the Cape Town International Convention Centre (CTICC) have their own multiple venues too.  On the False Bay coast, Kalk Bay Theatre is also lovely – especially on chilly winter evenings.
For something spicier, Beefcakes in Green Point is where you can delight in some good old-fashioned burgers, raunchy performances and plenty of giggles.
So there you have it – the city's very finest performance art and where you can go to see it. Before you head off for your weekend, we want to know… where is your favourite theatre in Cape Town and what makes it fantabulous?
Share your thoughts below and also let us what shows you've recently seen.