A new Cape Town museum is set to open soon, and will be housed in the beautiful old Standard Bank building on Adderley Street in the City Centre. Fondly known as the 'Queen of Adderley Street', this building has a long history dating back to the 1800s. This September (which, on a related note, is Heritage Month in South Africa), the Department of Cultural Affairs and Sport (DCAS) and the Department of Transport and Public Works announced that a brand new heritage museum will be opened, which will offer innovative displays, exhibits and ways for locals and tourists to celebrate the unique diversity of cultures within the Mother City.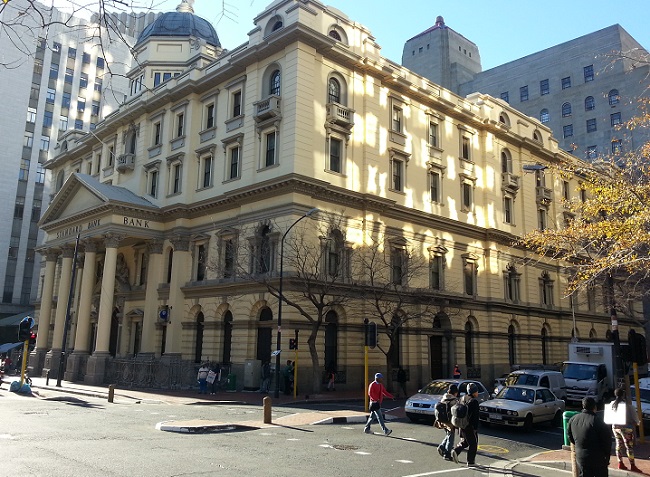 The building will also house the offices of Heritage Western Cape and related sectors, helping to cut costs for local government and also house the Western Cape Government (WCG) art collection, historical photographs and artefacts from the Western Cape Archives and Records Service.
New Museum to Launch on Adderley Street, Cape Town
The new Adderley Street museum is expected to first be launched as a provincial museum, after which it will become a regional museum for the Cape Town CBD metro area. The museum is expected to be a major access point for locals wanting to deepen their knowledge of the city's history and development, as well as visitors from further afield who want a rewarding introduction to the city.
Supported by Minister of Cultural Affairs and Sport Anroux Marais, who also shares the museum's goal of showcasing the city's rich heritage and cultural diversity, the public are also invited to make suggestions on what they wish to see (these can be sent to [email protected]). The goal is to create a museum that is truly a reflection of all who share the city.
Exhibitions currently planned include permanent and travelling displays – most of which will focus on the development of Cape Town over the course of history. Exhibits showing the modern city and even future city ideas and developments will also be included. Gallery space for temporary exhibits will also be on the cards, with the opportunity to display international and local showcases as and when they arise.
Minister Marais, speaking of the move for Heritage Cape Town to share office space within the museum, said, "As they share space with the Cape Town Museum, I am sure that Heritage Western Cape and the directorates responsible for Arts, Culture, Language, Heritage, Museums and Geographical Names will be happy in their new home. Working in a place filled with so much history, heritage, memories and beauty is a dream for some, and these staff members are lucky to be working in the Queen of Adderley Street."
…
We will have to wait to see just what the new Cape museum will offer, but from the looks of things, it is sure to be an excellent addition to the selection of museums and art galleries found within the City Bowl! By the way, if you're looking for a list of some of the best cultural spots, check out our post on rainy day activities in Cape Town for some ideas!
What do you think… will the new museum be somewhere you would like to visit? Share your thoughts in the comments below and let us know!