The beautiful month of October is just around the corner and for visitors to Cape Town, the month brings with it the delights of longer sunnier days, as well as a wealth of activities certain to get you out and about!
Cape Town International Kite Festival
What better way to get out into the fresh, tangy sea air, than to head towards Muizenburg on the shores of False Bay to take in the Cape Town International Kite Festival for the 22nd and 23rd October?
Africa's biggest kite festival attracts over 20,000 visitors from around the world eager to show off their spectacular creations.  For family entertainment at it's best, the full programme of events, stalls, kite making and kite flying offers a chance for everyone to enjoy the freedom and fun.
Hillcrest Season of Sauvignon
For fun entertainment with a twist, take a look at Hillcrest Season of Sauvignon.  This lovely wine estate on the outskirts of Durbanville offers a new take on food, wine and entertainment in the form of an Elvis tribute star.
Picnic and celebrate the sauvignon white wine season overlooking the quarry with impressive views down over the surrounding vineyards to Table Bay.  Hillcrest's celebration is part of the wider Durbanville wine route event with 12 wine estates opening their doors to showcase their lovely wines.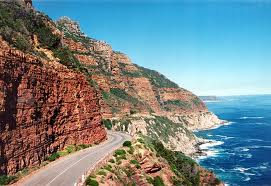 Chapman's Peak Drive
The dramatic Chapman's Peak Drive is not to be missed.  One of the world's most stunning marine drives, the road hugs the coastline between Hout Bay and Noordhoek, taking you on a journey of death defying drops, soaring mountainsides and hairpin bends.  Definitely not one for the faint hearted!
But, oh the views!
Horse Riding at Noordhoek
Take the road from Hout Bay and on arrival in Noordhoek, head towards the beach to go horse riding across the sandy, white beaches.  As well as experiencing the freedom horse riding can give; you will be able to get closer to the indigenous bird life living in the wetlands behind the magnificent beach offering a unique opportunity to get close to nature.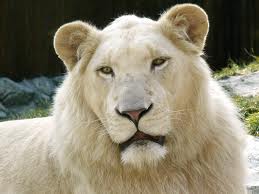 Drakenstein Lion Park
If wildlife is more your thing, what about a visit to the Drakenstein Lion Park?  Established 12 years ago to give lions in distress a sanctuary free from abuse and persecution.  The park is set amongst the beautiful Cape Winelands where these stately creatures have finally found a peaceful and loving home – your chance to see the rare white lion in the Western Cape.
Shopping at Canal Walk
Away from the wide blue skies and invigorating air, the shopping at Canal Walk doesn't come any finer.  International stores, wide ranging entertainments, endlessly different eating options from coffee shops and restaurants to fast food outlets.
Here there is something for everyone: all set in a Venetian themed mall, surrounded by a canal, making for a very pleasant shopping experience.
San Rock Art
Travel northwards just a few hours from Cape Town to the edge of the Great Karoo, you will discover one of South Africa's greatest cultural treasures – the paintings of the San people dating back to the Stone Age.
The spectacular scenery with its soaring mountain passes leading to flat barren plains brings with it a beauteous desolation.  Getting away from the city allows you to glimpse the star-studded night sky in all its glory, whilst a sense of peace descends around you – heaven.
For great advice on where to stay in Cape Town and how to view our suggestions, please contact us now to get our best rates, guaranteed.  Here at Come To Cape Town we aim to please and look forward to welcoming you to our fascinating city very soon.