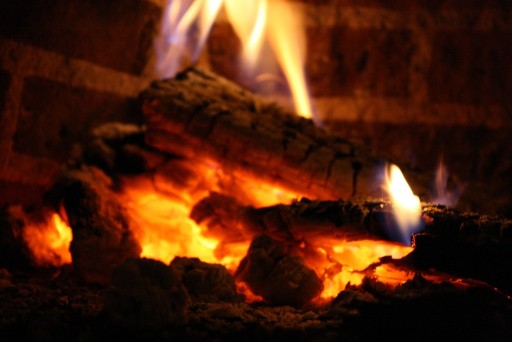 Wondering whether your holiday plans will survive the cold weather? The beaches may be quiet, and Table Mountain may be hidden by thick clouds, but that doesn't mean your holiday is doomed just yet.
The cold weather brings even more opportunity for adventure in Cape Town, from cosy restaurants and bars with fireplaces, to indoor entertainment options, wine shows and many other ways to beat the winter blues.
If you are planning a holiday during the winter months in Cape Town, you will also be able to benefit from reduced low season accommodation rates and even enjoy the tradition that is winter restaurant specials. We share some tips on enjoying yourself even on the coldest day.
Great Ways to Enjoy Cape Town Winters
Don't let the thought of gloomy weather put you off enjoying your holiday to the fullest. Cape Town winters are unlike freezing northern hemisphere winters, with many warm sunny days in between the colder days. Make this winter one to remember with the following tips:
Pack wisely – while you will be able to enjoy many options for world-class shopping in the city, you still want to ensure that you pack all the things you will need for your holiday. The winter months run between June and August, with the weather turning cooler from May onwards. You will need warm clothing such as jackets and coats, but you may want to include things for the sunny days too. Even in the middle of winter, sunscreen is also essential.
Eat, drink and be merry – be sure to take advantage of the winter restaurant specials in Cape Town. These are found at many restaurants throughout the city, from sushi spots to popular haunts and even fine dining establishments. Specials could be two-for-one deals, meal and a glass of wine discounts, half-price meals or even discounted prices in general. Participating restaurants to consider include Sevruga, Beluga, La Mouette, Ferryman's Tavern, Planet Restaurant and many others.
Drive safely – if you are hiring a car for your holiday to enjoy a self-drive adventure, be sure to pay extra care on the roads during winter. Rainy days are often the busiest in terms of traffic, and the roads can be more slippery during the wet weather too. Headlights are required when the days are very overcast, and drivers should take things slow and remain alert.
See the snow – you may not believe it, but there is snow to be found just a few hours away from Cape Town. The Western Cape towns of Ceres and Matroosfontein get a decent amount of snow during the peak of winter, which brings local and international travellers to this peaceful part of the province. July is usually the best time to head out to see the snow, and depending on the level of snowfall this year, you may even have the chance to make a snowman or two.
Festivals and more festivals – there are many great festivals happening across the city and its surrounds. These celebrate the diversity of the Cape, and are sure to provide plenty of entertainment for all ages. Food and wine, music, art and culture are all showcased, with plenty to see, do, taste and experience.
One of the best things about the weather in the Mother City is that it is always changing. This means that you will find the warmest days in the middle of winter, or even a cold rainy day at the height of summer. Make this winter in Cape Town one you will remember, and you will find out why winter travel is beginning to heat up.