The beautiful and exciting city of Cape Town truly is any outdoor lover's dream destination. Even those who don't usually feel the pull of adventure, outdoor exploring, and trying new and exhilarating things will have a hard time resisting the city's crystal clear oceans, stunning mountain ranges, and vast open spaces. Plus, what better way to experience it all than by trying a cool and thrilling sport activity you may or may not have done before. Let's be honest, even if you have, getting to do and experience it in the glorious city of Cape Town just takes it to a whole new level.
Regardless of your fitness level, experience, or adrenaline addiction, there is without a doubt a fun and thrilling sport in Cape Town just for you – The Mother City ALWAYS has something for absolutely anyone and everyone to enjoy after all!
While there are hundreds of different sports in Cape Town, here are our top 5 sports to try in Cape Town.
1. Surfing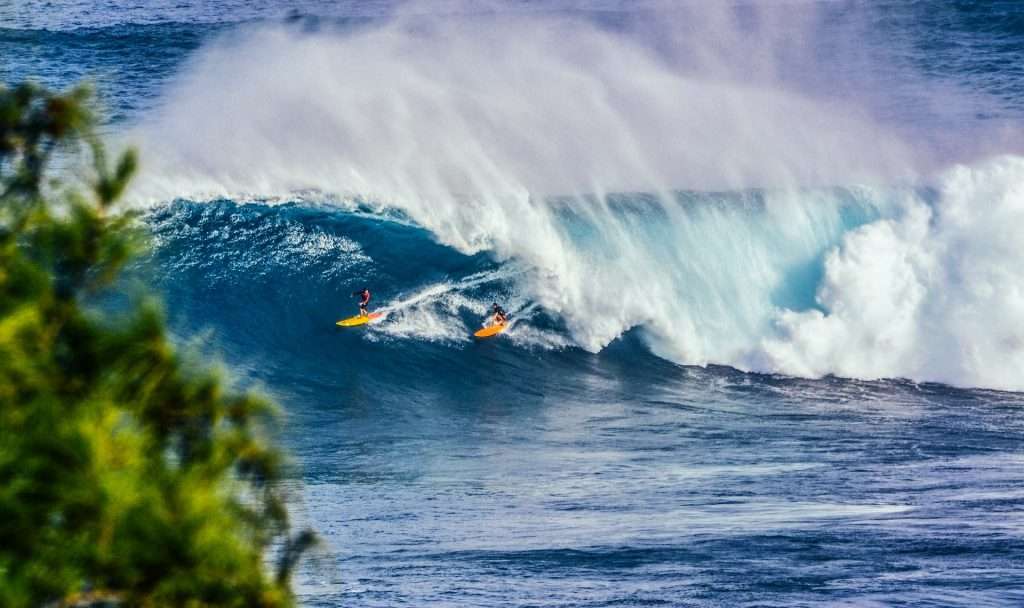 By far one of the most exhilarating sport activities and bucket-list worthy experiences to try in Cape Town is surfing! Home to some of the most beautiful beaches in the world, coolest waves, and a stunning year-round mild Mediterranean climate, Cape Town has established itself as one of the most highly sought-after surfing hotspots / destinations for surfers from around the world simply looking to ride its stellar waves. While others simply can't resist the pull of the ocean.
Regardless of your skill or experience level, or whether you're an avid surfing pro looking for your next big wave or a surfing first timer eager to get out there and give it a go, Cape Town has the perfect wave to ride and surfing beach just for you.
If you're an adventurous thrill-seeker and experienced surfer looking to chase your next big wave, the following epic Cape Town surfing spots will be right up your alley: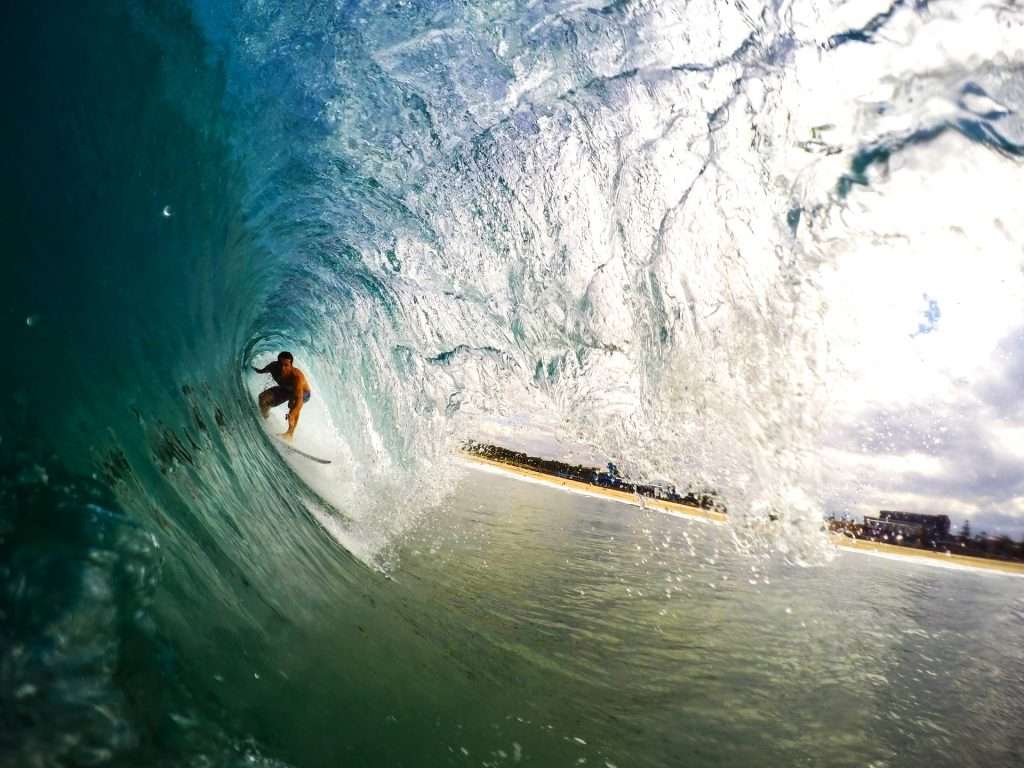 The Dunes at Noordhoek Beach: Experience level: Advanced
Long Beach in Kommetjie: Experience level: Intermediate – Advanced
Llandudno Beach: Experience level: Intermediate – Advanced
Dungeons (one of the world-famous big-wave surf spots): Experience level: Advanced
Crayfish Factory (between Kommetjie and Scarborough): Experience level: Advanced
If you're a surfing newbie looking to ride your very first Cape Town wave, the laid-back coastal town of Muizenberg and its famous Muizenberg Surfer's Corner has you covered.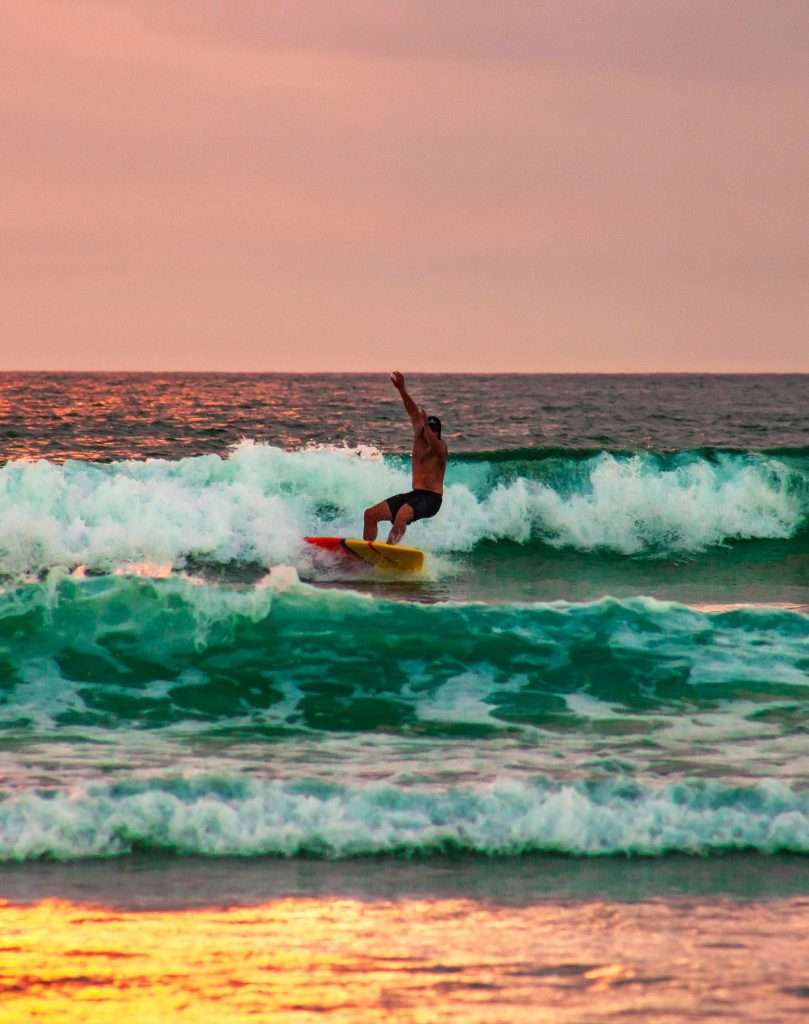 Muizenberg's famous Surfer's Corner has become one of the most popular surfing beaches in Cape Town for locals and travellers alike. But, most importantly, it is the best place in Cape Town to learn how to surf – And the best thing is, it welcomes surfers of all ages and experience levels to join in on the surfing fun and games! Muizenberg's gentle waves and clean lines can be surfed almost year-round – Making it the ideal Cape Town surfing spot as well as any longboarder's paradise.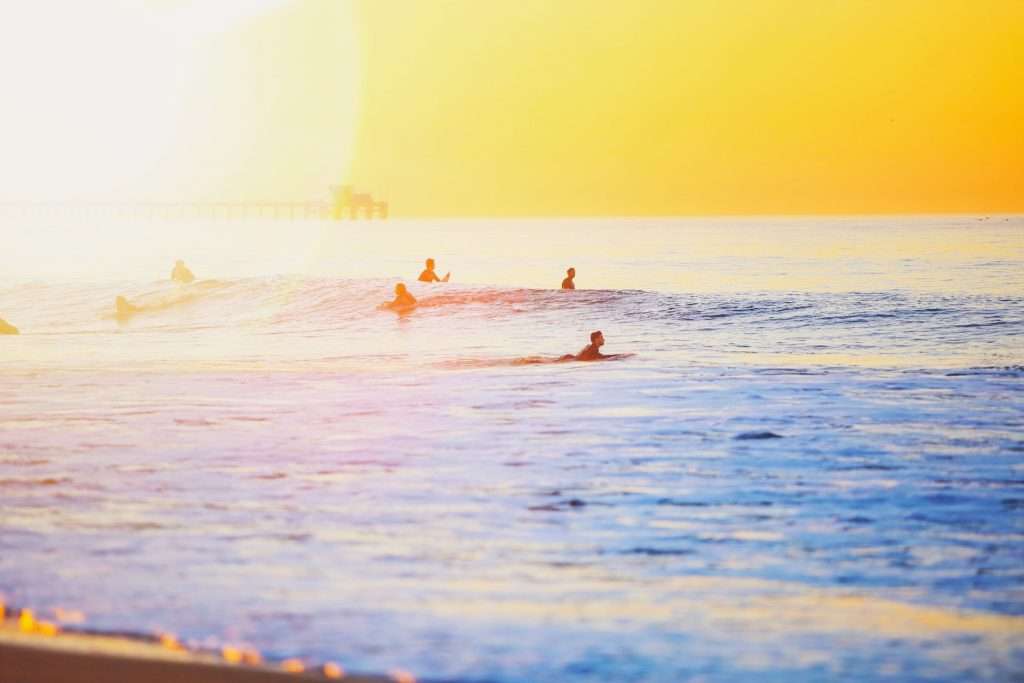 As the sea-side town of Muizenberg embodies Cape Town's surfing culture in every way, it boasts a variety of places where you are able to rent surf boards, wet suits, and take up surfing lessons. In addition to being one of the coolest surfing spots, Muizenberg Beach is also one of Cape Town's best blue flag swimming beaches. This means that in addition to being the best place to learn how to surf, it is also the perfect spot to enjoy a fun beach day out with the whole family.
Other top Cape Town surfing beaches include:
Bloubergstrand: Experience level: Intermediate
Kalk Bay: Experience level: Intermediate
Big Bay: Experience level: Intermediate
Glen Beach: Experience level: Intermediate
2. Rock climbing & Bouldering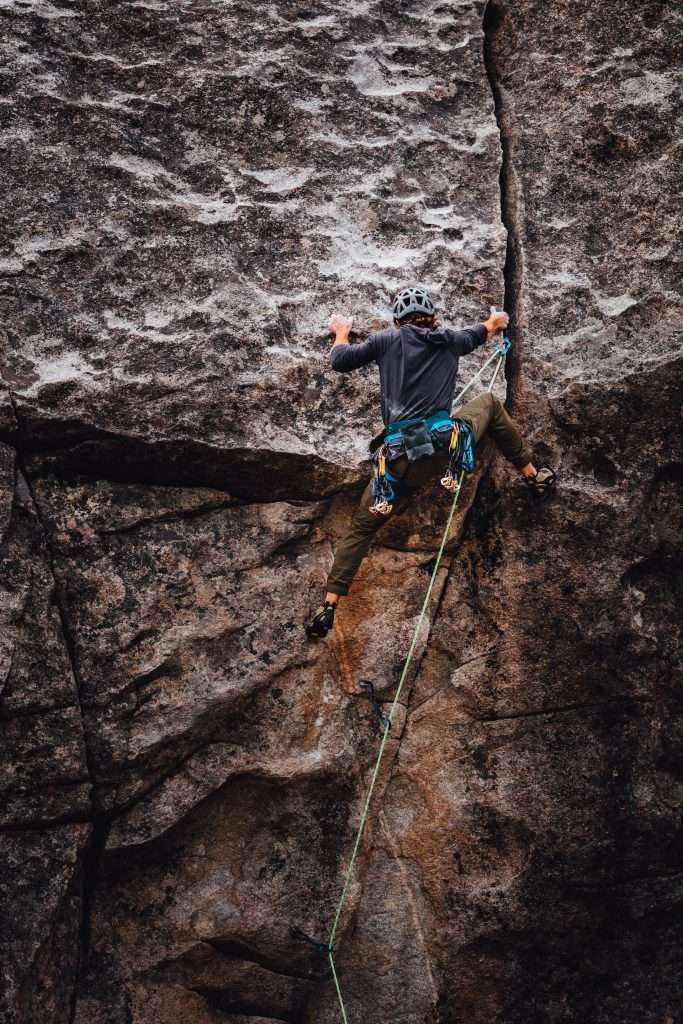 Cape Town has earned global recognition as a rock climbing and bouldering hub. With everything from ancient boulders to wild, unexplored rock faces just a short drive from the city, making it the perfect base for climbers. In fact, there are over 300 sport and traditional routes for all skill levels hidden amongst the Western Cape's vast mountain ranges – ensuring there is something for every adventure enthusiast to enjoy.
Table Mountain (sandstone) and Lions Head (granite) both offer superb quality rock and qualified climbing guides will ensure that you end up on the right route for your climbing ability. If you're looking to get out of Cape Town for your climbing adventure, the Cape Fold Mountains offer a recreational wonderland for climbers. Head to Paarl Rock for superb granite climbing, the sensational Cederberg for bouldering, sports climbing, and trad climbing, or the charming little Klein Karoo village of Montagu for superb sports climbing. These are all excellent mountainous locations which are well worth checking out in both Cape Town and surrounds.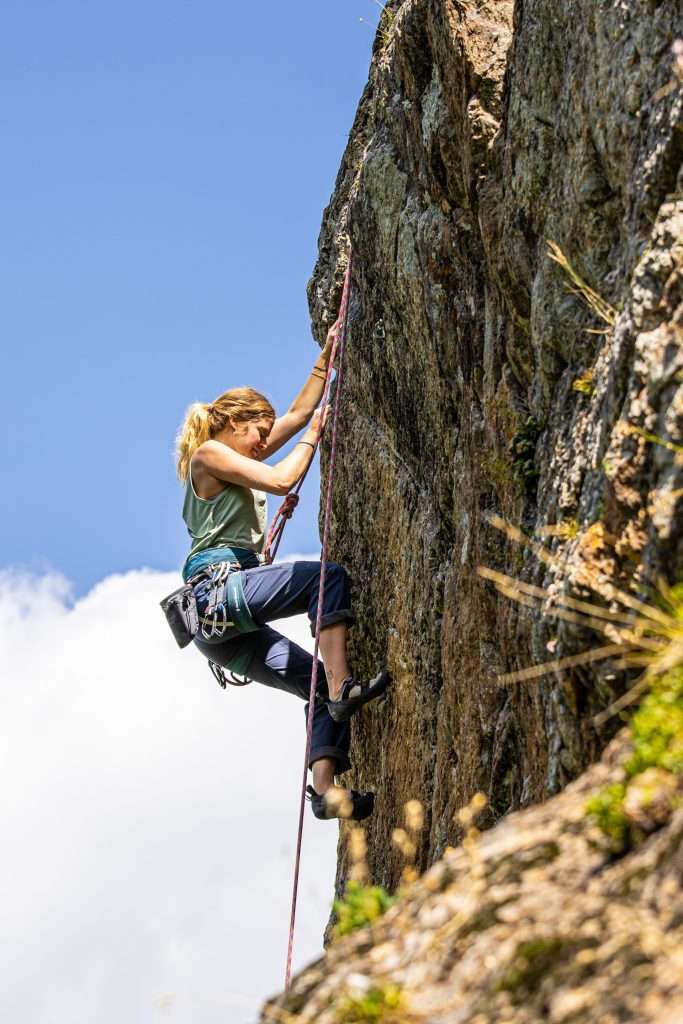 **Note: While a wide range of comprehensive guide books can be bought in Cape Town pertaining to rock climbing and bouldering, a local climbing guide will help you sift through over 3000 multi-pitch trad climbing routes on Table Mountain and, further down the peninsula range, a whole lot of fun sports climbing areas too.
If you're not much of a climber, but still want to feel the rush of being on a rock face, there are several adventure companies across Cape Town that will safely assist in lowering you off the side of a mountain, including Table Mountain, by means of getting you to abseil down the mountain side. This is undoubtedly another epic once-in-a-lifetime sport activity and adventure experience absolutely everyone should get to experience at least once in their lives.
3. Stand-up paddle boarding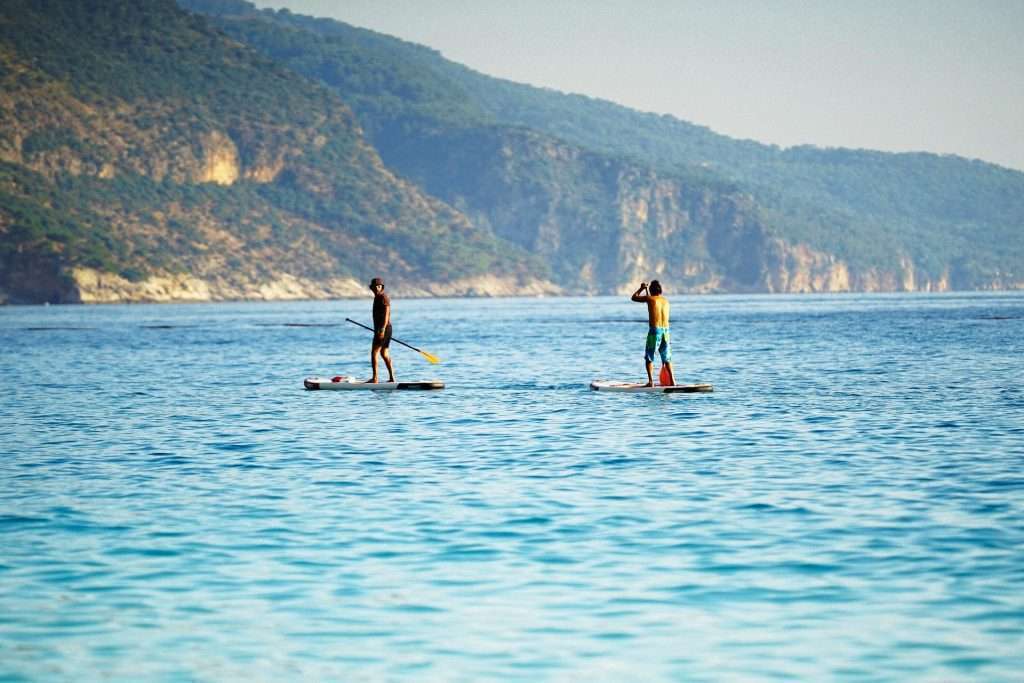 Time to tick another bucket-list worthy adventure experience of your list! Stand-up paddle boarding (also known as SUPing) is undoubtedly one of the most exciting, sought-after, and adventurous experiences / sport activities in Cape Town. This incredible and down-right exhilarating paddle-boarding experience gives you the amazing opportunity to see and explore the private waterways of the V&A Waterfront, various canals, lakes, as well as the ocean from an entirely different angle. And guess what? It can be enjoyed by ALL and is ideal for both beginners as well as advanced paddlers alike, with the pace being entirely up to you.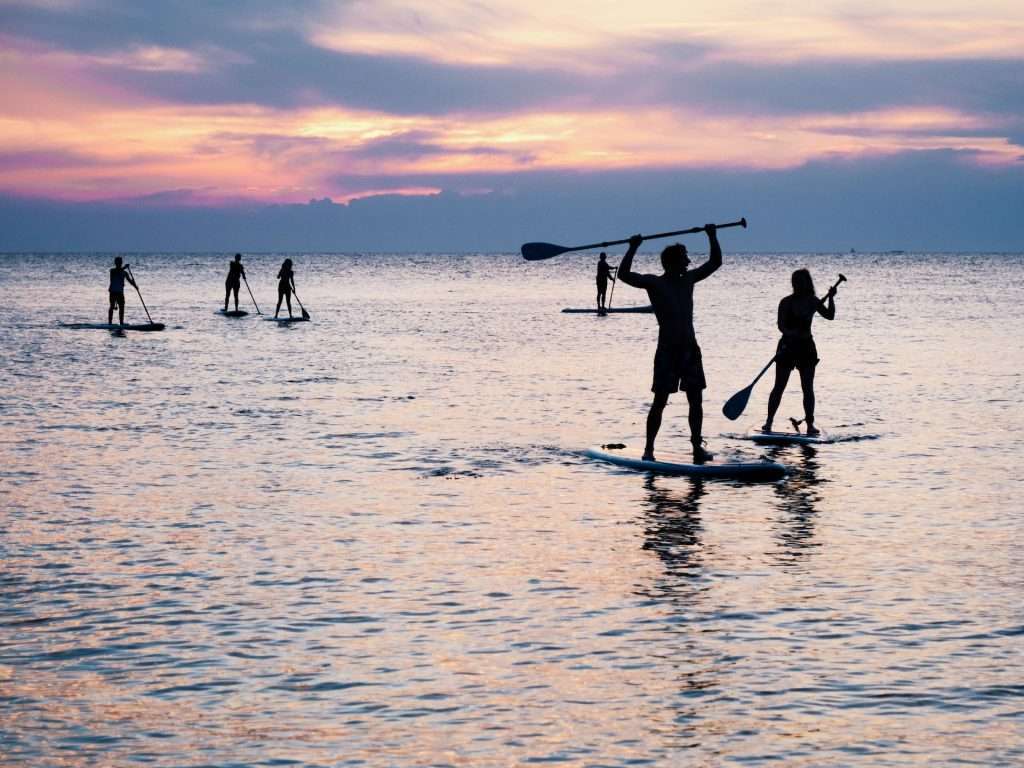 When it comes to going stand-up paddle boarding in Cape Town, you can choose to either be led by an experienced SUP instructor (this is recommended for first-time / beginner 'SUPers') or decide to go your own way (perfect for more experienced 'SUPers').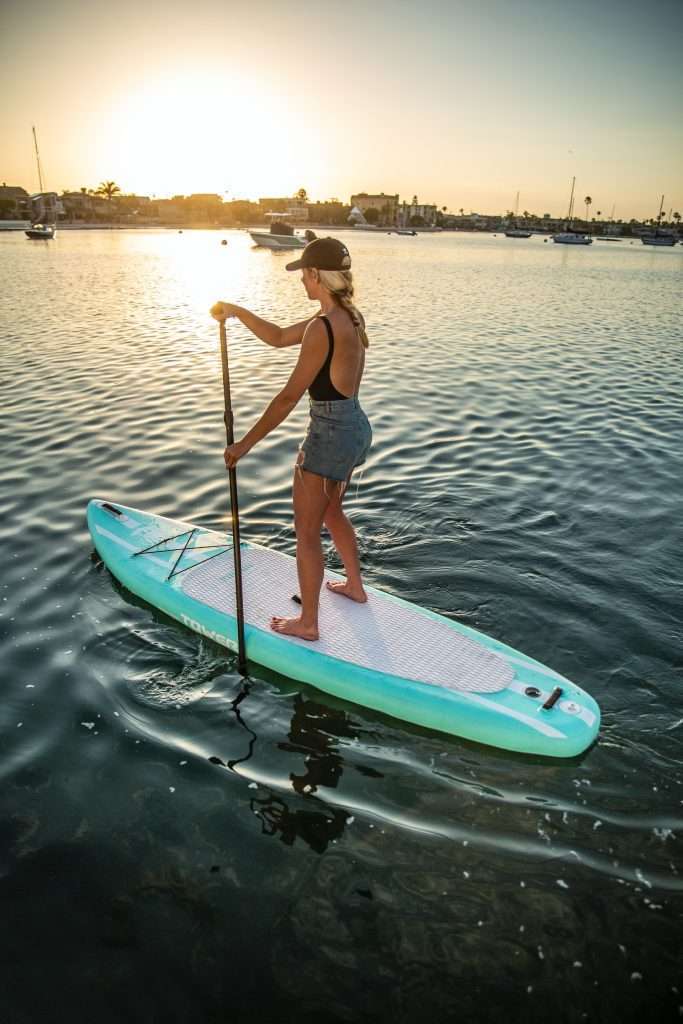 The waters of Muizenberg are perfect for those who like to catch waves while on their SUP boards, while the quieter waters beyond the breakers at Clifton and Camps Bay Beach offer the most incredible views. For a more predictable and laid-back experience – perfect for beginner SUPers – venturing out on your stand-up paddle board, led by skilled and experienced instructors and guides, and exploring some of the city's most amazing hidden canals, waterways, and lakes is one Cape Town adventure experience you definitely won't soon forget.
**Note: While Stand-up paddle boarding might look like a relatively easy and tranquil activity from the shore, when you stand up on these thick boards, essentially trying everything in your power to stay up-right (utilizing those abdominal and core muscles like you never have before), you realise just how much focus, control, and effort actually goes into staying out of the water while SUPing. However, regardless of putting in some good ol' effort and core muscle power, going stand-up paddle boarding in Cape Town is a thrilling bucket-list experience in EVERY way!
4. Kayaking, Snorkeling & Surfski Paddling
Kayaking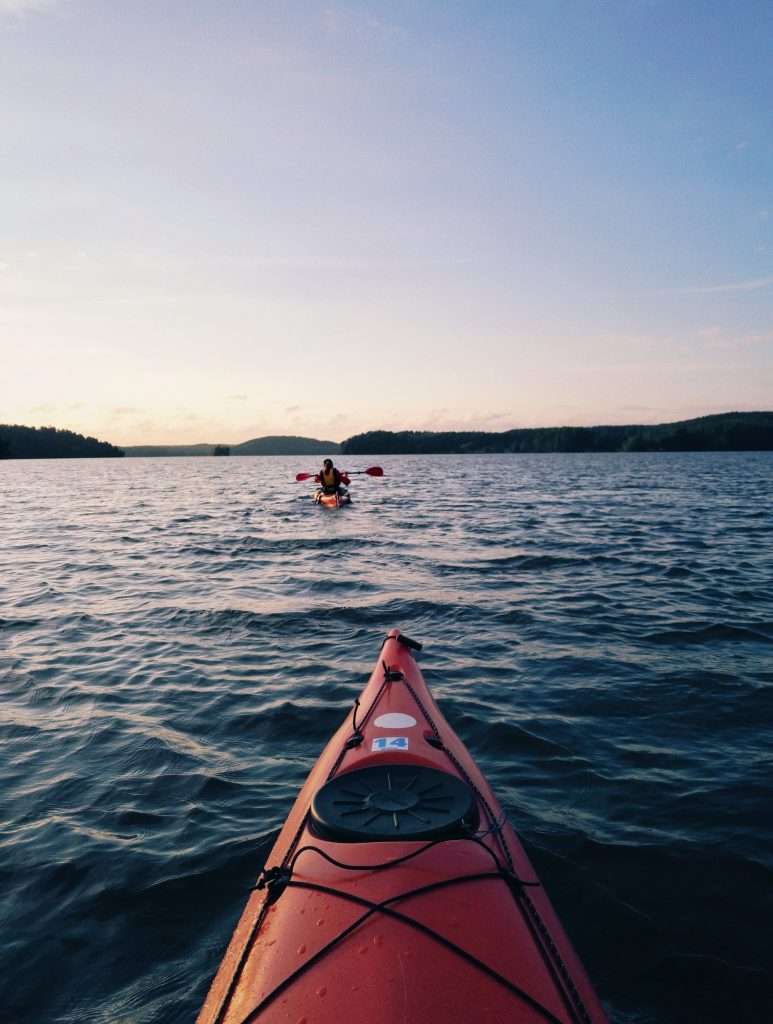 Kayaking is by far one of the best sports in Cape Town. Kayaking is not only for the adrenalin enthusiasts and die-hard thrill seekers at heart, but for anyone looking to tick an unbelievable bucket list experience off their list! Not only do you get to do something truly exhilarating and see the beautiful Cape coastline, glorious Atlantic Ocean, and several of the Mother City's top landmarks like Table Mountain from a whole new perspective, you get to witness Cape Town's amazing and abundant marine life up close, including Cape Town's incredible Marine Big5, dolphins, African Penguins, Cape Fur Seals, Molo Mola Sunfish, and Southern Right Whales.
Cape Fur Seals and African Penguins are known to be especially playful and inquisitive in nature. They absolutely love the limelight and any chance to show off their tricks and twirls, so don't be surprised if they come right up to your kayak for a greeting or a second in the spotlight. They love showing off and we have no doubt that you'll love every second of watching them do it. So, sit back, relax, revel in every extraordinary moment of this experience and kayak along. As an extra bonus, make sure you're on the lookout for some Sea Gulls and a range of other sea birds too!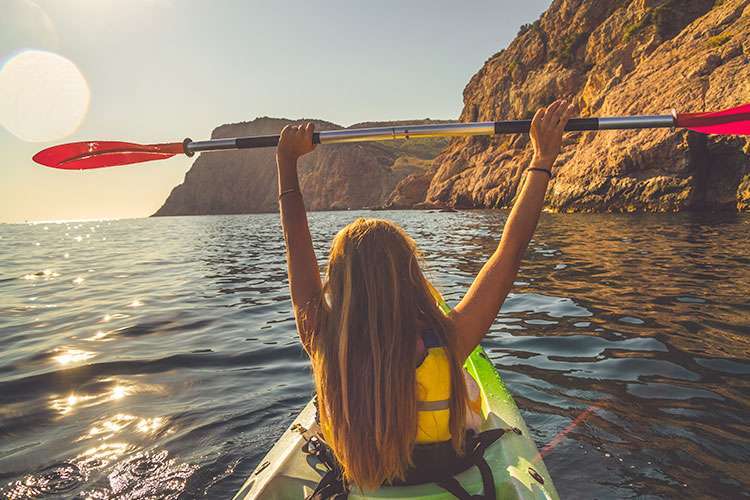 **Note: Most kayaking companies launch along the Atlantic Seaboard and offer the most scenically rewarding journeys along the peninsula. Another popular kayaking spot is Simon's Town, located along the vibrant False Bay coastline. Simon's Town is also the best place to get up-close and personal with Boulders Beach's thriving African Penguin Colony in their natural habitat as you kayak alongside them.
Snorkeling & Snorkeling with Cape Fur Seals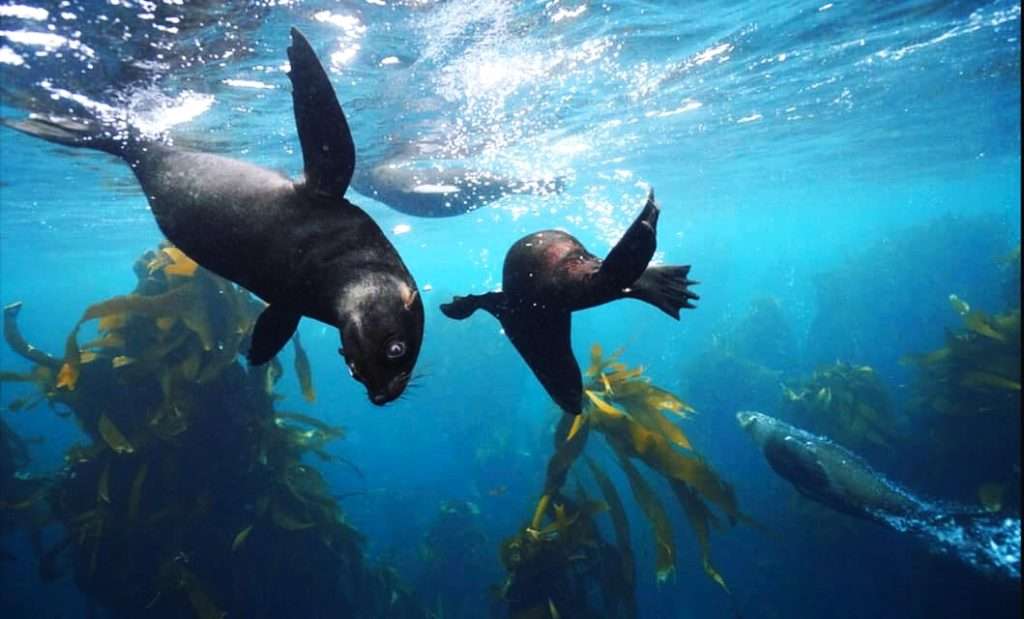 In addition to kayaking, snorkelling is another fun and thrilling Cape Town sport and adventure experience that should be on everyone's bucket-list. In addition to experiencing a once-in-a-lifetime adventure, you get to discover and explore Cape Town's magnificent underwater world, remarkable kelp forests, and all of its vast, varied, and wonderful marine life inhabitants.
Going snorkelling with Cape Fur Seals is a particularly popular adventure experience in Cape Town. The famous Duiker Island, also known as Seal Island, in Hout Bay is home to thousands of Cape Fur Seals and the perfect destination for your snorkelling adventure. These playful ocean beings are known to be incredibly inquisitive and extremely interactive with divers, making snorkelling with Cape Fur Seals an unforgettable ocean adventure absolutely everyone should get to experience.
**Note: Most snorkelling adventures and experiences (especially if you're eager to go snorkelling with Cape Fur Seals) take place in Hout Bay – more specifically the Hout Bay Harbour.
Surfski Paddling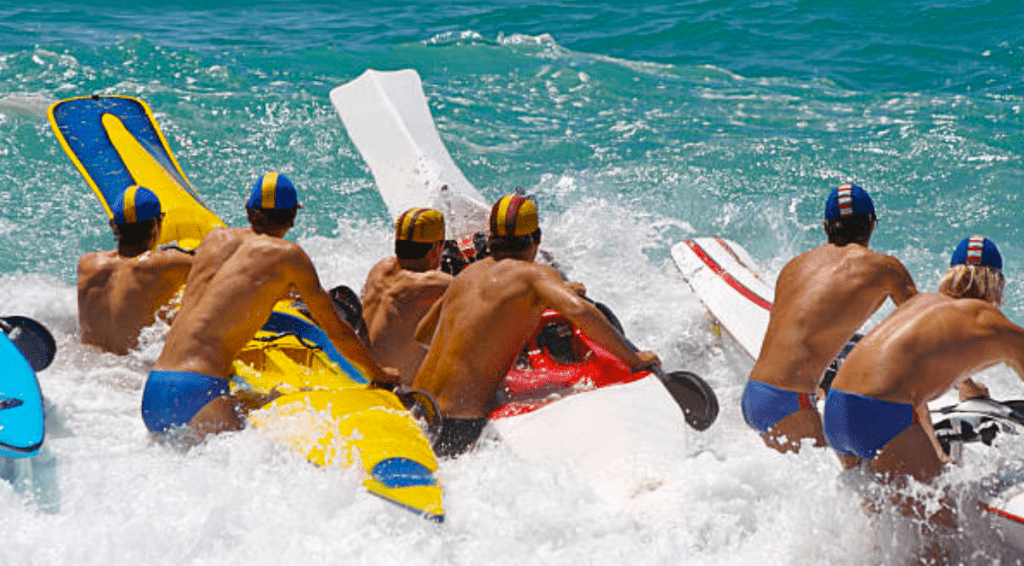 Many may think that a kayak and a surfski is practically the same thing, however, that is not the case. While a surfski is indeed a type of kayak in the kayaking "family" of paddling craft, surfskis are the longest of all kayaks. They are also extremely skinny and designed for optimal speed and not stability. However, these days, there is a great variety of boats of which beginner boats are way more stable and therefore far more suitable for first timers and beginners eager to give it a go!
In contrast to a kayak, a surfski is an enclosed fiberglass kayak which you sit on top of. When on a surfski you also do not take in any water (as its enclosed) when upside down – which is not the case with a kayak.
In addition, surfskis are performance-oriented kayaks designed specifically for speed on open water, most commonly the ocean, although it is well suited to all bodies of water and recreational paddling.
The sport of surfski paddling has exploded in South Africa over the past 15 years, with Cape Town leading the pack. Miles and miles of picturesque coastline offers superb opportunities for hours of fun and exploration on a surfski. As with all ocean-based sports in Cape Town, there is always the additional reward of seeing a host of marine animals on your paddle – Whales, dolphins, sunfish, and Cape Fur Seals being the most sighted.
They are therefore great for a quick morning paddle with the whales, seals, and other marine life and cover a lot more distance than other sea kayaks. A surfski can be great fun on small waves allowing you to ride the waves and paddle back out quickly to catch another. Surfskis are mostly used for ocean races.
Due to changeable weather and notorious South Easter wind it is advisable to paddle with those who know the area well and are familiar with emergency procedures. Surfski paddling operators in Cape Town are usually run by elite sportspeople who have many years of paddling experience and can provide excellent coaching. Many suburbs along the coast have surfski clubs where members meet, often daily, for companionship, training, and safe paddling.
5. Hiking, Kloofing, Coasteering & Mountaineering
Hiking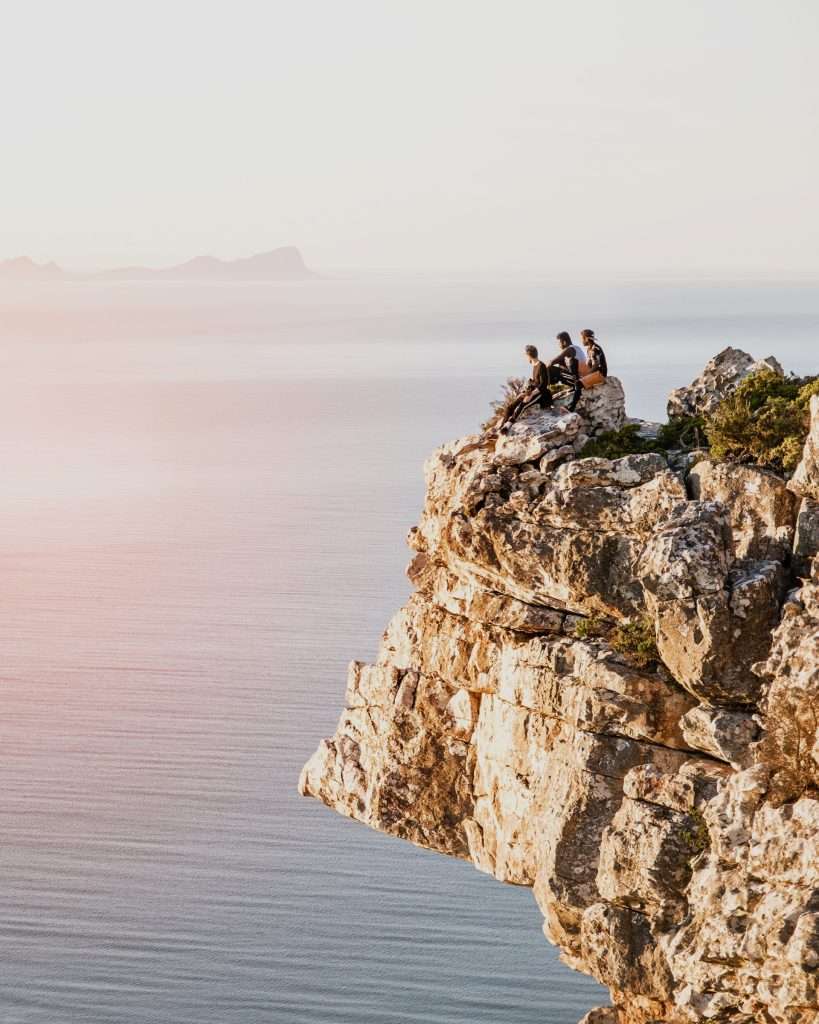 The Cape Town hiking scene is thriving, thrilling and like nothing you've experienced before. There is no better way to explore all the scenic beauty, landscapes, mountain ranges, fauna and flora, and natural gems the Mother City has to offer than by going on the ultimate hiking adventure. Whether you are staying in the city bowl, on the Atlantic Seaboard, along the vibrant False Bay coastline, or in the Southern Suburbs there's bound to be a stunning hiking trail near you.
One of the many (and trust us, there are countless) benefits of going hiking in Cape Town is the fact that it boasts an extensive and beyond exciting variety of hiking trails to choose from, catering to all fitness and experience levels. This means absolutely EVERYONE can join in on the Cape Town hiking fun! So, whether you're a first-time hiker, eager mid-level enthusiast, or a die-hard highly experienced hiker at heart, Cape Town has the perfect hike for you!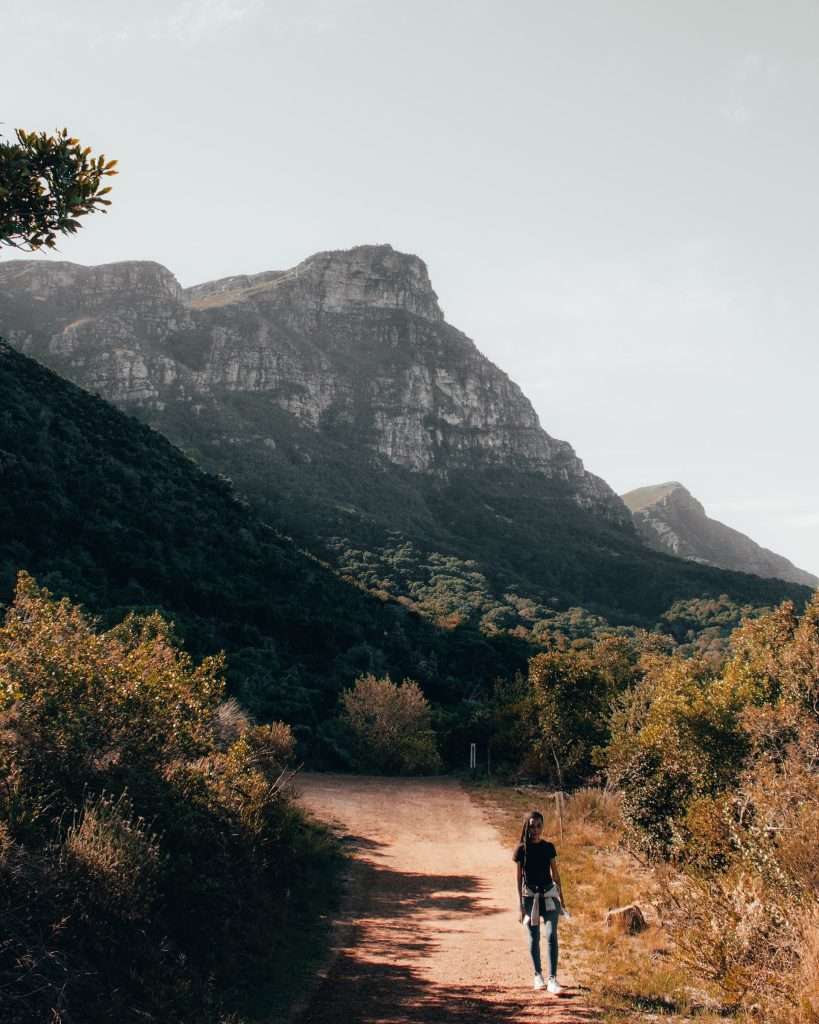 If you're a beginner hiker looking to experience and explore some of Cape Town's best and beautiful hiking trails, the Mother City has an incredible array of hiking trails for you too (even if you've never hiked a day in your life). Here are some of the best Cape Town hiking trails for beginners that you should absolutely add to your Cape Town hiking adventure bucket-list:
The Pipe Track Hiking Trail | Table Mountain
Kloof Corner Hiking Trail | Table Mountain
Lion's Head Hiking Trail
Lion's Head Loop Hiking Trail
Signal Hill Hiking Trail
Boomslang Cave Hiking Trail | Kalk Bay
Cape of Good Hope Trail | Cape Point
Lighthouse Keeper's Trail | Cape Point
Gifkommetjie Trail | Cape Point
Phyllisia Circuit | Cape Point
Cape Point Shipwreck Trails | Cape Point
Table Mountain Contour Path | Table Mountain
Elephant's Eye Cave | Constantiaberg
Here are a few of Cape Town's more challenging and thrilling hiking trails for all the adventure enthusiasts and avid hikers with more hiking experience:
Devil's Peak | Table Mountain
Kasteelpoort hiking trail | Table Mountain
Platteklip Gorge hiking trail | Table Mountain
Skeleton Gorge | Table Mountain
Suicide Gorge hiking trail | Table Mountain
Maclear's Beacon | Table Mountain
Tranquillity Cracks hiking trail | Table Mountain
Nursery Ravine hiking trail | Table Mountain
Woody Ravine hiking trail | Table Mountain
India Venster hiking trail | Table Mountain
Constantia Nek to Kirstenbosch | Table Mountain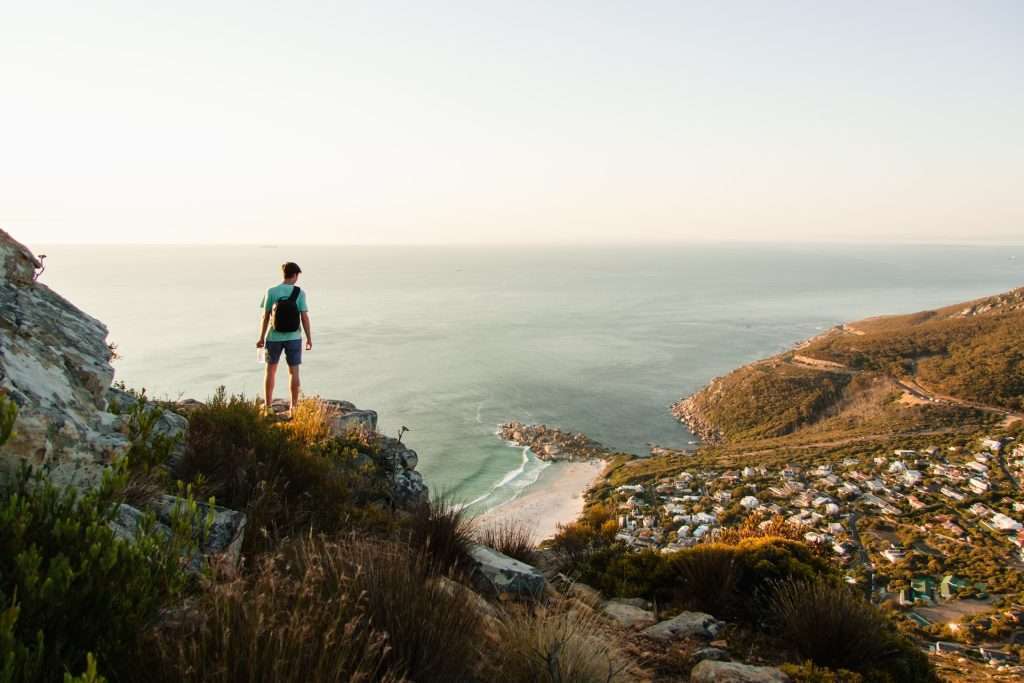 **Note: When going hiking in Cape Town you can either choose to embark on your own (it is ALWAYS recommended to hike in a group) hiking adventure (this is recommended for more skilled and experienced hikers) or embark on an exciting Guided Group Hike. Qualified mountain guides, many of whom have grown up with the mountain as their playground, will keep you safe. They'll also introduce you to the wonders of fynbos. Fynbos, the vegetation type that grows on Table Mountain is so phenomenally rich in species UNESCO ordained it a world heritage site. Guides will point out rare orchids and plants so aromatic hikers sometimes smell fragrant after a day in the mountains.
A guided hike will also get you off the beaten track and to where the wild things are. Away from the crowds that congregate on the main routes up the mountain, you might spot antelope, caracal or even the shaggy exotic goat called a tahr.
Kloofing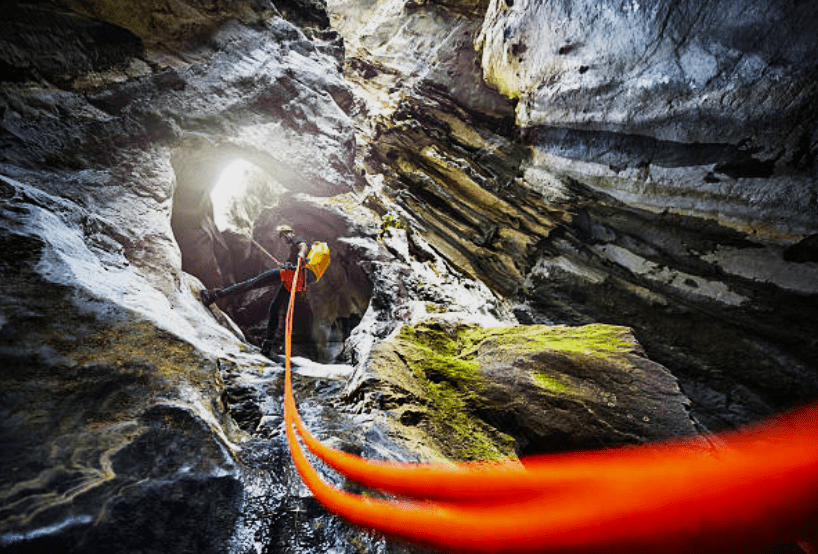 Time for some REAL thrill! A kloofing (South Africa's name for canyoning) adventure is by far one of the most exhilarating and adrenalin-inducing experiences and sports in Cape Town – hands down! By embarking on a kloofing adventure, you will not only have the exciting opportunity to explore some of Cape Town's popular kloofing sites, but also hidden kloofs and secret spots.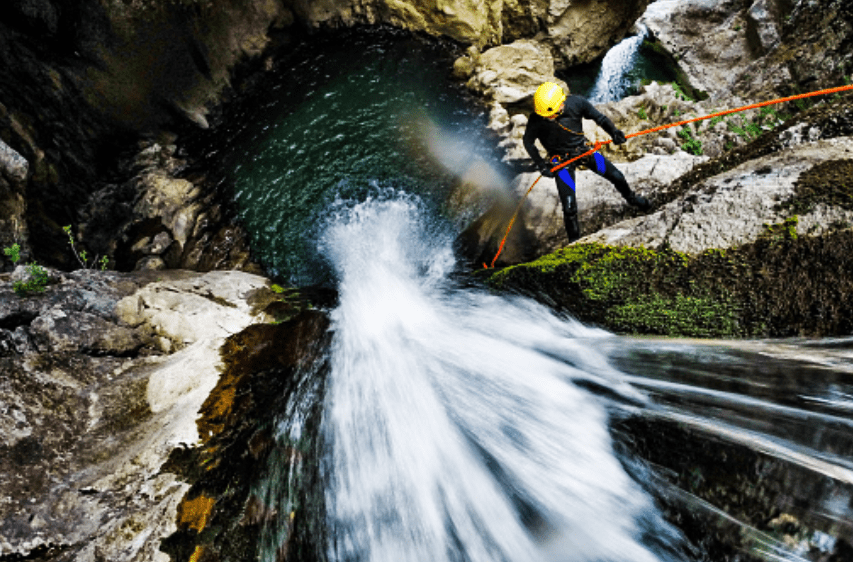 A kloofing trip / adventure in Cape Town typically consists of an exciting day of rock hopping, leaping from cliffs of up to 24-meters high, and finally cooling off in pristine and refreshing mountain pools. Your qualified adventure guides will lead you through a labyrinth of waterfalls, rocks, and pools, and share all their amazing knowledge of the unique environment with you.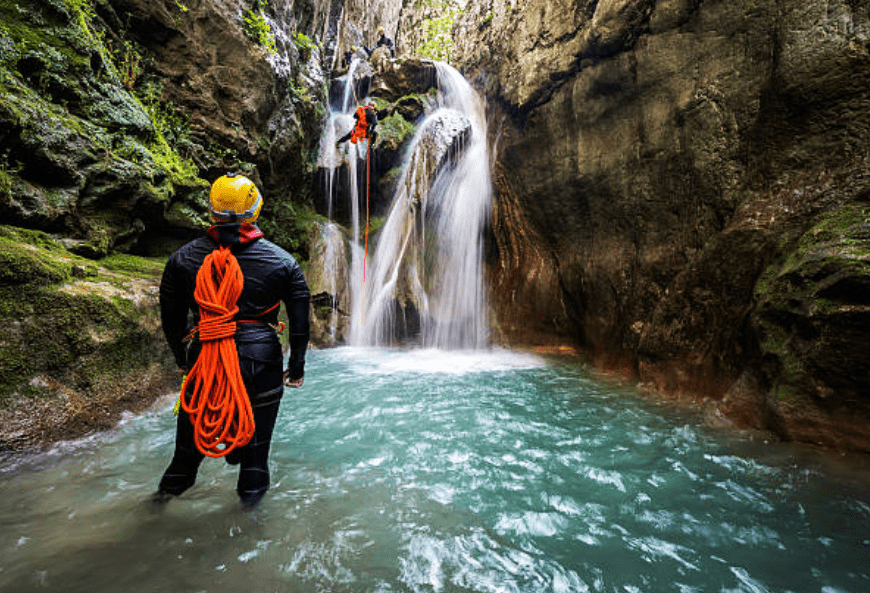 **Note: If you decide to go on a Guided Kloofing Tour with highly experienced guides, helmets, and wetsuits (especially when it's cold or there is a severe temperature drop) will be provided. A wetsuit, helmet, and proper premium gripping shoes is also VITAL for experienced and highly skilled kloofers who decide to embark on their own kloofing adventure.
Some guided kloofing tours recommend a stop at a hearty country eatery for a late lunch and cool and refreshing drink after all the excitement of leaping from cliffs.
In addition to the above, here are some more exciting sports in Cape Town you should absolutely try – Trust us, it'll be more than worth it:
Beach Volleyball
Windsurfing
kiteboarding
Sandboarding
Scuba Diving
Caving
Trail Running
Mountain Biking & Cycling
Outdoor yoga classes
Roller Skating / Roller Derby
Free diving
Geocoaching
Paragliding
Skydiving
Abseiling
Zip-ling across canyons
Quad Biking
Shark Cage Diving
Acrobranching
Beach horse riding
Canyoning
Cliff jumping
Coasteering
Deep sea fishing
Indoor Climbing
Mountaineering
River Rafting
Hang Gliding