Looking for something new and exciting to do in Cape Town in March; something you haven't done before and can fit in to a short time frame, this article is just for you! Below are a few activities that suit different age groups and are sure to keep everyone entertained!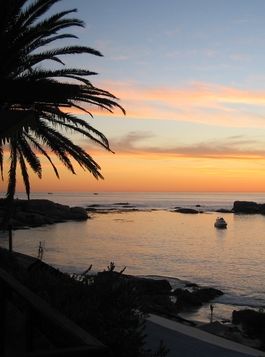 Green Market Square is the perfect place for a little variety. This cobbled square hosts a large authentic South African flea market and is ideal to surround yourself in South African culture. There are all sorts of little gems on offer such as artwork, jewelry, crafts, clothing and other little things and can be bought for as low as you can get them down to. Haggling is very much part of the fun at this flea market so why don't you try and test your skills out! There are also many small cafés and restaurants close by so you can enjoy a bite to eat or a sip of coffee whilst you watch the hustle and bustle.
If sea life is what floats your boat, a trip to the Two Oceans Aquarium at the V&A Waterfront is much advised. The aquarium is home to an endless amount of rare and endangered fish of all shapes, colors and sizes and it is all on world class display for you to view. Many of their exhibits, such as the Kelp Forest Exhibit, are among the most highly regarded exhibits in the world. Watch as you are transformed into a world deep beneath the sea and marvel at the amazing creatures deep below.
What about a horse ride along the famous Noordhoek Beach?  A ride along the seemingly endless stretch of fine white sands makes you feel at one with nature, invigorating and freeing.  If horse riding if not for you why not take an afternoon stroll along the beach instead while you soak up the satisfyingly warm breeze and that lovely South African sun. The Noordhoek beach is situated just below Chapmans Peak Drive, so you can expect spectacular views as you trot along on horseback or stroll along. Make sure to book in advance for the horse riding as it is a very popular attraction.
If you fancy a slice of high class living, an afternoon at the grand Mount Nelson Hotel for tea is the perfect afternoon delight. Enjoy a selection of over 30 teas from around the World, set to a timer so they brew to absolute perfection, whilst listening to a charming grand piano and munch on every delectable tea accompanying snack you can think of!  Tea is served every day from 2:30 pm to 5:30 pm and you should book at least a day in advance.
Finally, the Gold Of Africa Museum in Strand Street, Cape Town could provide you with a shiny few hours of joy. The museum, which is the first museum dedicated to African gold has a delightful exhibit and an even more delightful shop that could make a loved one very happy!  The museum also has a very good restaurant with great performers you can watch as you enjoy the courtyard of the well-known Martin Melk House under the stars.
Just a few of the more unusual things to do in Cape Town in March that we know you will love as much as we do.  For more great ideas on what to do and see on your Cape Town holiday, simply contact us now.  Gorgeous luxury villas, guest houses and hotels await you to ensure your vacation in South Africa is a memory to treasure.