If you're wondering what to do for Valentine's Day this year, a romantic escape to one of these beautiful towns near Cape Town is sure to be just what the doctor ordered. With an abundance of lovely towns across the Cape Peninsula, you can plan a super long Valentine's Weekend that you will never forget. Valentine's Day 2018 falls on a Wednesday. This year, we recommend taking a bit of time off over the week of love to head out for a long weekend of adventure, romance and tranquility.
Keep reading to get our suggestions on the most romantic small towns near Cape Town that are perfect for a lover's getaway in the Mother City.
Romantic Small Towns Near Cape Town
In no particular order, our top suggestions on beautiful towns near Cape Town for your romantic getaway include the following:
1/ Franschhoek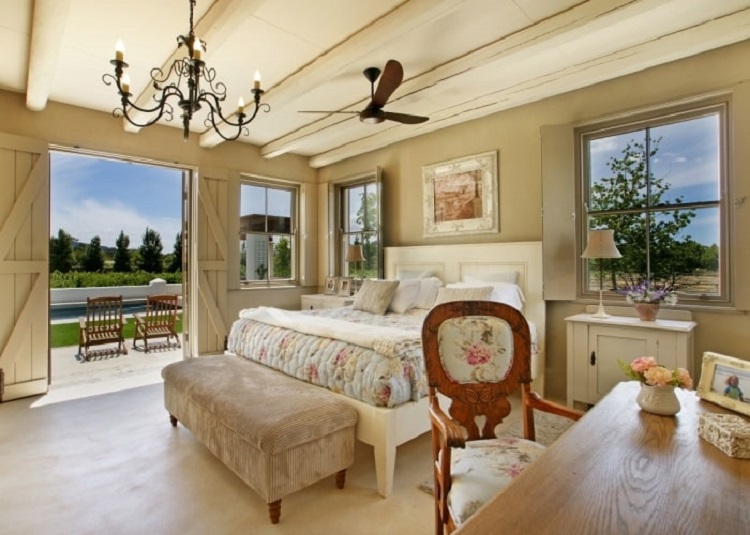 Of all the Cape Winelands towns, Franschhoek is the loveliest. This wine-growing town has a rich history dating back to the early French settlers of the Cape, known as the French Huegenots. Bastille Day is celebrated here, while many world-class restaurants and wineries can be enjoyed. Accommodation takes the form of beautiful historic estates, cottages and villas, along with charming country guesthouses. If you are looking for a country-style escape to the Winelands without having to travel too far out of the city, this is a good choice. Featured accommodation in this area includes La Rive, Villa Serruria, and Babylonstoren Boutique Hotel.
2/ Hermanus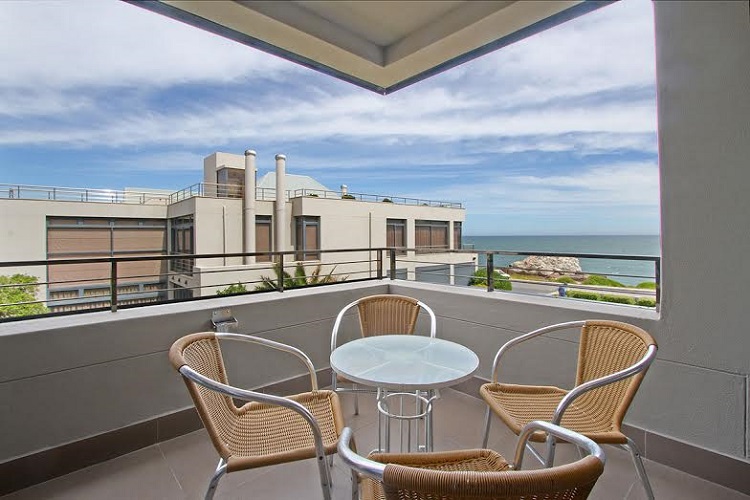 A coastal town lying south-east of Cape Town, Hermanus has become famous for being one of the best places for whale watching. Between August and November, large numbers of southern right whales come into the bay to breed and calve. That does not mean this seaside town is not ideal to visit any time of year, however. February offers a great time to visit, with fewer crowds, warm weather, amazing beaches, and plenty to see and do. This town offers a diverse range of accommodation, including guesthouses, hotels, apartments, villas, and self-catering accommodation. Our top picks for this area include Le Paradis 3, The Water House, and Harbour House Hotel.
3/ Elgin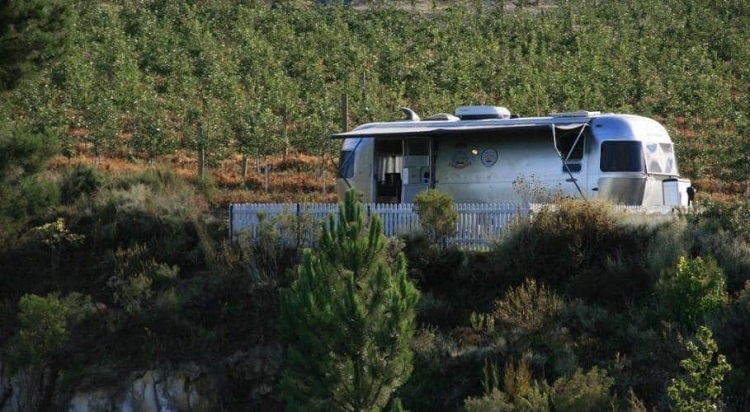 The agricultural region of Elgin lies in the Overberg, about 70km south-east of Cape Town. Here, fruit and wine are farmed. The valley's lush surrounds, coupled with its great beauty, make it the ideal choice for couples wanting to feel far removed from everything. Nature-lovers will especially find themselves falling in love with Elgin, which has some of the most magical views imaginable. There is a great selection of accommodation options to be found here, from guesthouses and lodges all the way to catered and semi-catered options. Our top picks on where to stay include Old Mac Daddy (a trailer like no other!), Lothian House, and Mountain Views.
4/ Paternoster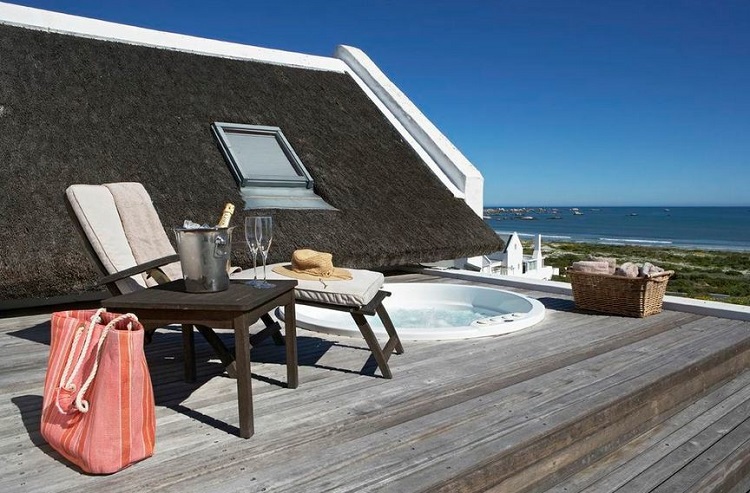 One of the oldest fishing villages on the West Coast, Paternoster has become something of a haven for leisure-seekers. This idyllic, laid-back town is home to a gorgeous beach, a number of excellent guesthouses and self-catering cottages, and a few restaurants. If you're looking for something to go that requires little to no effort, stress or striving, this is sure to be the ideal area. One of the best accommodation picks in this area is without a doubt Abalone Guesthouse. This guesthouse offers fine dining, beautifully furnished guest rooms, ocean views, hidden spots to enjoy an open-air picnic or a glass of bubbly, and mesmerising views of the ocean.
5/ Ceres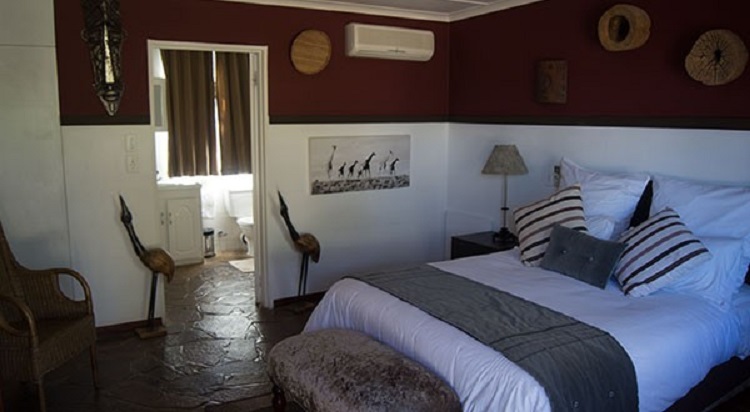 About two and a half hours away from the city, you will find Ceres. This fruit-growing region was named after the Roman goddess of agriculture – a fitting moniker if ever we saw one. Thanks to its fertile surrounds and number of farms, the area has become a prime agricultural region. For romantic travellers, Ceres offers a rewarding destination well away from everything. One of the most magical places to stay in this area includes the Inverdoorn Game Reserve and its Iziba Safari Lodge. Here, you can enjoy a quintessential Cape Town safari, complete with game drives, bush walks and other activities.
---
Wherever you plan to go this Valentine's Day, make sure that you plan a romantic experience that will not be forgotten. If you'd like help finding the ideal small towns near Cape Town for your adventure, get in touch with our team today.