What's happening in Cape Town this winter? 
It's winter time and temperatures are dropping but that doesn't mean that the Mother City is in hibernation. Cape Town has a number of exciting events to look forward to during the winter months and this year is no different. From live music and entertainment to sports and food/wine events, you'll find something fun and interesting to do this winter.
Live music and entertainment highlights:
Comedy fans can grab some laughs at the Vodacom Funny Festival which is taking place at the Baxter Theatre from 11 June 2012 to 7 July 2012. The line-up features local and international acts, including the likes of Mark Lottering, Kagiso Mokgadi, Imran Yusuf, Kev Orkian and Kurt Schoonraad. Tickets are available from Computicket, as well as the Baxter Theatre ticket office which you can call on 021 680 3962/93.
The Nederburg Concert Series is in full swing and features classical music recitals by leading local and international musicians. The concerts take place in the Nederburg Manor House on selected Sundays, with fine wines and snacks from Nederburg available to enjoy after each performance. For more information or bookings, email

[email protected]

or call 021 809 8345/8106.
Rock music fans can look forward to a performance by California-based band Switchfoot at the GrandWest Arena on Saturday 11 August 2012. The Grammy award winning band will be showcasing hits from their nine studio albums and it promises to be a rocking show. Tickets are available from Computicket.
International superstar Andre Rieu and his Johann Strauss Orchestra will also be performing at the GrandWest Arena in August. The world's most popular classical music artist is returning for another series of South African concerts after the huge success of his last tour. Cape Town fans can look forward to seeing Andre Rieu live in concert on Thursday 23 August 2012. Tickets are available from Computicket.
If you're looking for a fun event for the whole family, then Disney on Ice is the one. It's the first time that the show is coming to South Africa and it promises to be full of fun and thrilling stunts. You'll get to see Disney characters such as Buzz Lightyear and Woody from Toy Story, the Little Mermaid and Tinker Bell, as well as Lightning McQueen, Mater and the crew of Disney/Pixar's CARS. Disney on Ice takes place at the CTICC from 6 July 2012 to 10 July 2012 and tickets are available from Computicket.
Sports highlights:
Rugby fever grips South Africa in the winter months, with provincial teams and the national side all involved in a number of tournaments. The DHL Stormersare doing particularly well in this year's Super 15 and fans can look forward to some exciting games at Newlands Rugby Stadium. Here are the remaining Super 15 fixtures for the DHL Stormers:

30 June 2012: DHL Stormers vs Lions @ DHL Newlands Rugby Stadium, Cape Town
7 July 2012: Cheetahs vs DHL Stormers @ Vodacom Park, Bloemfontein
13 July 2012: DHL Stormers vs Rebels @ DHL Newlands Rugby Stadium, Cape Town
20 July 2012 to 4 August 2012: qualifiers, semi-finals and final – let's hope the DHL Stormers can go all the way this year!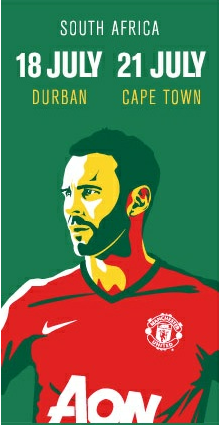 The Springboks will be in action at Newlands Rugby Stadium on Saturday 18 August 2012. They'll be taking on Argentina in the Four Nations Rugby Championship which also features Australia and New Zealand. It's the Boks' one and only game in the Mother City this year, so be sure to get your tickets well in advance. Tickets are available from Computicket.
Moving onto football, there's some very exciting news… English Premier League giants Manchester United will be visiting our shores during their pre-season warm-up tour. The Red Devils will be taking on Ajax Cape Town in a friendly match at the Cape Town Stadium on Saturday 21 July 2012. Expect a capacity crowd and an exciting festival vibe on the day of the big game. Tickets will be available from Computicket.
Food and wine highlights:
Wine lovers can look forward to the 2012 Winter Wine Festival which takes place at the High Street Shopping Village in Durbanville from 21 June 2012 to 23 June 2012. There'll be loads of wine tasting and food exhibitors, with a fun and festive market atmosphere. Tickets are available from TicketBreak.
The annual Bastille Day festival takes place in the Cape's food and wine capital Franschhoek, on 14 and 15 July 2012. Celebrate the Franschhoek Valley's French Huguenot heritage with culinary delights from the region, as well as live entertainment and other festivities. Tickets are available from WebTickets.
A number of Cape Town's restaurants offer fantastic specials during the winter months. From seafood platters, steaks and sushi, to pizzas and pastas, you'll find a special deal that'll warm you up this winter. Be sure to look around and see what's on offer.
And finally, I must mention the annual Pick n Pay Knysna Oyster Festival which takes place from 6 to 15 July 2012. It's not quite in Cape Town (it's approximately 5 – 6 hours scenic drive along the Garden Route) but there'll be plenty of Capetonians attending this popular event. With oyster eating competitions, live entertainment, wine/whiskey tastings, trail runs, cycle races and marathons, as well as giant festival marquees and family activities, the event promises to be as popular as ever.
As you can see, there's plenty to do in Cape Town this winter. Get out your diary and make a note of your favourites. The choice is all yours. Enjoy!
Contributed by Adrian from KeenOnCapeTown.com – a Cape Town based lifestyle blog which focuses on news, events, sports and entertainment in the Mother City.