Known as one of the most beautiful and exciting cities in the world, it doesn't come as any surprise that Cape Town knows how to do Valentine's Day just right! Whether you're looking to spoil your significant other with something spectacular and grand, laid-back and relaxed or completely unique and out-of-the-box, the Mother City has you covered. Here are a few Valentine's Day Cape Town ideas that are uniquely exclusive to the Mother City herself, because a one of a kind city like Cape Town, promises a one of a kind Valentines' Day experience. Are you ready for an authentic Cape Town Valentine's Day? Cause that's exactly what you're about to get!
Valentine's Day Cape Town Ideas 2020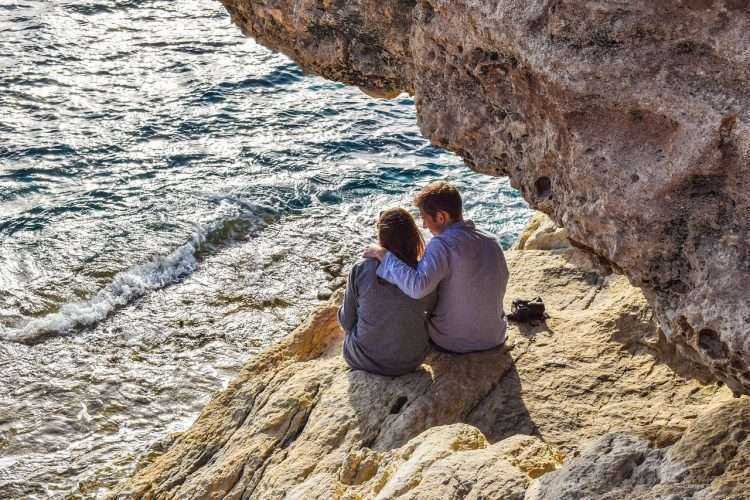 Go on a Valentine's Day beach hopping ADVENTURE – Add some beach bliss to your day of love!
View this post on Instagram
It's no secret that the Mother City is home to some of the most beautiful coastlines and beaches in the world, and she encourages you to explore, discover and experience as many of them as you can. Why not on Valentine's Day too? What's better than being sun-kissed, salty-haired and beach-blissed in Cape Town on Valentine's Day with your special someone by your side? Time to ditch your same-old Valentine's Day dinner plans and substitute it for some flip flops, shades and sunscreen, you're about to enjoy the ultimate Cape Town Valentine's beach day. Camps Bay, Clifton, Llandudno, Noordhoek, Beta Beach, Muizenberg and Long beach are merely a few of the incredible beaches you have right at your fingertips.
Get deliciously messy with some local Cape Town fish and chips – A Valentine's Day meal with a Cape Town twist!
View this post on Instagram
While an elegant Valentine's Day dinner will always be a timeless classic, why not switch things up this year with something a little more authentic, fun, and yes, messy too, because is there any other way to eat local fish and chips in Cape Town? The Mother City without a doubt boasts some of the most delicious, finger-licking-good local fish and chips in the world, and there is absolutely no reason why you can't enjoy this fan-favourite Cape Town delicacy on Valentine's Day too. Pick your favourite harbour-side fish and chips spot and soak up some of the most spectacular views of the Atlantic Ocean Cape Town has to offer. And let's be honest, who wants to be sitting in a stuffy restaurant when you can enjoy one of your favourite Cape Town delights basking in the warm Mother City sunlight?
---
---
Embark on the ultimate Valentine's Day Cape Town tour for 2 – Discover, explore & experience Cape Town like never before!
View this post on Instagram
It's no secret that the beautiful Mother City boasts some of the most iconic landmarks, celebrated attractions and secret gems in the world, many of which are totally accessible and free to explore any day of the week. But while you might be in one of the most beautiful cities in the world, that doesn't mean you've seen ALL the beautiful places that call Cape Town their home. Why not turn Valentine's Day into your own private tour for two? Make a list of all the sensational Cape Town destinations you've always wanted to see, but just haven't gotten around to yet. Then go discover, explore and experience the magnificent Mother City to your heart's content and tick them off as you go! A few non-negotiable sites that absolutely must be on your Valentine's Day Cape Town bucket list is Table Mountain, Lions Head, Signal Hill, Camps Bay, Chapman's Peak, Llandudno, the Twelve Apostles Mountain Range and Hout Bay, but to be honest, these incredible sites are merely scratching the surface.
Allow your relationship to reach new HEIGHTS with a Valentine's Day Cape Town hike!
View this post on Instagram
While hiking might not be everyone's first choice on Valentine's day, in Cape Town it most certainly should be! Cape Town boasts some of the most sensational hiking spots, exciting walking trails and secret routes, all which can be enjoyed on this special love-filled day. So, grab your hiking partner-in-crime, pack your backpack full of delicious hiking treats (and maybe a few Valentine's Day surprizes too) and pick your Valentine's Day hiking trail for the day. Whether you're looking for something scenic and relaxing, mildly taxing and exciting or the ultimate hiking adventure that gets your heart racing, the Mother City is happy to oblige. What are you waiting for? It's time to take your relationship to new hiking heights this Valentine's Day in Cape Town! Table Mountain Lions Head, the Silvermine Nature Reserve, the Pipetrack and Kirstenbosch Botanical Gardens are merely a few beloved hiking spots to enjoy.
Capture the perfect snapshot with your Valentine in one of Cape Town's iconic Yellow Frames – The ultimate Valentine's Day picture frame!
View this post on Instagram
This is a unique Cape Town experience that allow you to capture your Valentine's Day moments in the most authentic Cape Town way, with one of its renowned yellow frames of course! These iconic yellow frames are a Cape Town fan-favourite and beloved Mother City quirk that's sure to add a super special touch to a day spent with the one you love. There are some of these Cape Town gems scattered around the city for your enjoyment and Valentine's Day photo taking pleasure. Just to make it a little bit easier, here is the Yellow Frame roadmap of Cape Town and all the spots you should visit: Signal Hill, the V&A Waterfront, Eden on the Bay at Blouberg, the Cape Town Station, District Six, Silo District and the Lookout Hill in Khayelitsha.
---
---
Admire Mother Nature's beautiful works of art with your Valentine by your side – Sunset, sunrise or starry night sky?
View this post on Instagram
There's nothing quite like enjoying a silent moment of reflection and appreciation with the one you love right by your side, and Cape Town offers you the perfect opportunity to do just that this Valentine's Day. Home to a diverse variety of landscapes, ranging from beaches and wine valleys to mountain tops and forest escapes, the Mother City certainly has it all. And we get to bare witness to the sweet harmony that's derived when Mother Nature and the Mother City collide – and what a sensational sight it is indeed! It therefore is no secret that Cape Town is home to some of the most spectacular start-lit sky, sunset and sunrise spots in the world, all of which can be enjoyed with your Valentine by your side. Whether you choose to watch the sun rise or set while sitting on a beach, boulder, mountain top or beautiful wine valley spot, it promises to make your Valentine's day extra special!
While the traditional Valentine's Day classics will never loose their charm, surprising your special someone with something unique, fun and unexpected will definitely go the extra mile. And Cape Town is the perfect destination to do just that! So, add an extra Cape Town twist and sprinkle of Mother City magic to your Valentine's Day and make it one that you, and your loved one, will never ever forget! Happy Valentine's Day Cape Town!
---
For more ideas on what to do on Valentine's Day, you can also have a look at the best restaurants in Cape Town for places to wine and dine, along with our best restaurants by neighbourhood guide. You can also check our variety of accommodation options and tours in and around Cape Town for a memorable holiday. Alternatively, get in touch if you'd like assistance planning the perfect holiday in Cape Town.
Updated: February, 10th 2020