Spring holidays in Cape Town offer the chance to enjoy some of the most beautiful scenic events taking place each year, along with lovely weather, fewer crowds and even the benefit of mid-season accommodation rates. Whether you are hoping to escape the onset of winter in the northern hemisphere, or even planning a weekend escape with friends, family or a loved one, planning a spring getaway has never been easier.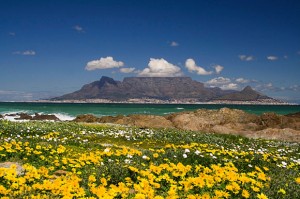 Each season in Cape Town has its own unique highlights, weather, things to do and sights to see. Clearly defined seasons mean that the city and its surroundings undergo spectacular changes throughout the year, which coincide with accommodation seasons too. The spring months typically fall between mid-season and high season, with lower accommodation and travel rates compared to the peak season that begins in the busy summer months.
Top Tips for Splendid Spring Holidays
Planning a trip to Cape Town this spring? The following tips will ensure that your trip is low on stress, and high on fun, relaxation and memories.
Plan as far ahead in advance as possible – spring is still getting started, and will run throughout October too. To ensure that you find the ideal accommodation, booking is essential. As an added benefit, you will also be able to benefit from lower rates if you book that glorious villa or trendy city apartment sooner.
Consider hiring a car for the duration of your stay – this will allow you to get around at your own pace, no matter how long you will be staying in the city. Car rentals should also be booked in advance, but once you have made the booking, the process is as easy as can be. There are many car hire companies that have kiosks set up at the airport, so you will be able to collect your car as soon as you get off your flight. See our Car Hire page for more information, and rates.
Take a trip along the Cape Floral Route – with Flower Season in full bloom (no pun intended), you can try an organised tour to see the flowers, or do a self-drive adventure and travel to the West Coast National Park. This event is one of the highlights of spring, and is a sight that should not be missed. Be sure to take extra camera batteries along – you will be snapping away like crazy!
Try a Whale Watching tour – there are many tours that take you out to the whale hotspot of Hermanus, which lies in the Garden Route a few hours outside of Cape Town. Whales can be seen in the bays across the peninsula at other points too from now until late November, so you could even take a drive along the scenic Main Road that leads between Muizenberg and Simons Town to spot whales frolicking in the waves.
Stay safe and healthy – even on days that are cooler, sunscreen is still essential if you plan to be spending time outdoors in spring. As is the case everywhere in the world, the change between seasons sometimes bring a few colds and bugs out too, not to mention hayfever and allergies. There are many excellent pharmacies, health stores and other healthcare facilities to be found throughout Cape Town however, which will ensure that you are able to enjoy your holiday without issues.
As a final tip, you may also want to pack a few warm things along with swimming gear, shorts, t-shirts, walking shoes, hiking boots, sandals and even dancing shoes if you plan to enjoy the many after-dark highlights offered in the city!
Feel free to give us a shout if you need any further information. We can also book your accommodation, car hire, and tours directly, and we guarantee fast friendly service, and the lowest rates online. Call us on 0213000777 or email us for more