Tickets to one of the most anticipated events in Cape Town this year are fast selling out! The Script will be in Cape Town for one night only on Sunday 26 June 2011.
—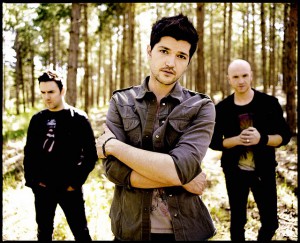 While many artists fail to inspire performing live in quite the same way as they do on recordings, the Script promises to deliver on every expectation. The Irish band has recently performed in Manila in the Philippines, Leeds and sold-out shows in London in the UK to rave reviews – fantastic lighting and audiovisual effects can be expected and the band's responsiveness to their fans promises to delight attendees.  The Script's live performances to date confirmed their uniqueness and ability to play something for everyone, from sensitive pop ballads, to catchy rock songs and they are impressive enough live to rock any stadium, pulling in a mixed crowd and not just die-hard female fans swooning over their Irish charm and good looks.Their moving music (a combination of unique rhythms and lyrics that tell stories) is said to be even more so live and South Africans are assured that forking out the few hundred Rand to see the show will be well-worth it. Tickets are selling out quickly and are available via Computicket.co.za or from the Grand West Arena's ticket office.
—
Other international shows to look forward to in Cape Town this year, include:
Roxette: 8 – 17 May
The Imperial Russian Ballet performing The Nutcracker: 12 – 20 July
James Blunt: 24 – 30 August
Psychic Medium John Edward: 10 – 15 September
John Cleese: 21 – 29 October
Kings of Leon: 26 – 29 October
Phantom of the Opera: 22 November – 25 March 2012
Jimmy Carr: 8 – 10 December
—
If you are heading to Cape Town especially for The Script's concert and you are in need of transport, an airport transfer and/or accommodation, contact us today! CometoCapeTown.com – your trip to Cape Town starts here.