UPDATE: Bad news for Tomorrowland 2015 fans – reports have come in recently stating that this much-anticipated event is not confirmed as originally published by media outlets across the country. You can read a statement from one of the event organisers on the local SA side over here (click link to read), and we will do our best to update you as and when we hear anything regarding this event. Check out the post we did on Tomorrowland Cape Town 2015 last year in the meantime.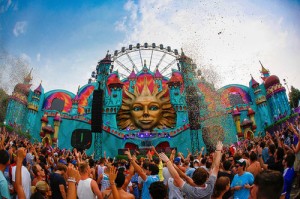 The music scene has been going crazy today with talk of Tomorrowland coming to Cape Town in 2015, bringing the festival's very first international edition off to what should be a great start!
Officially, what we do know is that Tomorrowland 2015 has been dubbed 'TomorrowWorld'. In previous years, this massive Belgian music festival has been held in some of Europe's top capitals.
The 2013 event was sold out within an hour of ticket sales opening, and well over 2 million party goers came out to see acts such as Paul van Dyk, Tiësto, Avicii, Steve Aoki, David Guetta and others do their thing.
What We Know About Tomorrowland 2015 South Africa
So far, details are still a little sketchy, but hopefully we should have a full breakdown on what to expect in three year's time. The details so far are as follows:
Date: the festival will most likely be held in February 2015
Venue: sources have revealed that Fairview near Paarl is looking like a possible venue
Ticket Cost: you're looking at an approximate cost of around R1500 for a weekend pass
Event Organiser: apparently, the event is being brought out by VWV Massive
But that's not all you have to look forward to in the year or three ahead…
There is also talk of other big name acts coming our way – Rhianna, Nickelback and Dave Mathews are just some examples. Over the past year, we've had a retro revival in South Africa…. moving forward we seem to be getting onto the latest and greatest side of things.
What do you think – will Tomorrowland 2015 take Cape Town and SA by storm?