There is far more to the Mother City than meets the eye. Cape Town is home to a vibrant diversity of cultures, traditions and ethnicities as well as a rich and complex history. Therefore, besides visiting all her world-renowned attractions, landmarks and sought-after sights, diving deeper into Cape Town's rich history and exploring the incredible variety of cultural destinations and historical sites it has to offer is one unforgettable experience in every way.
Cape Town's Historical Experiences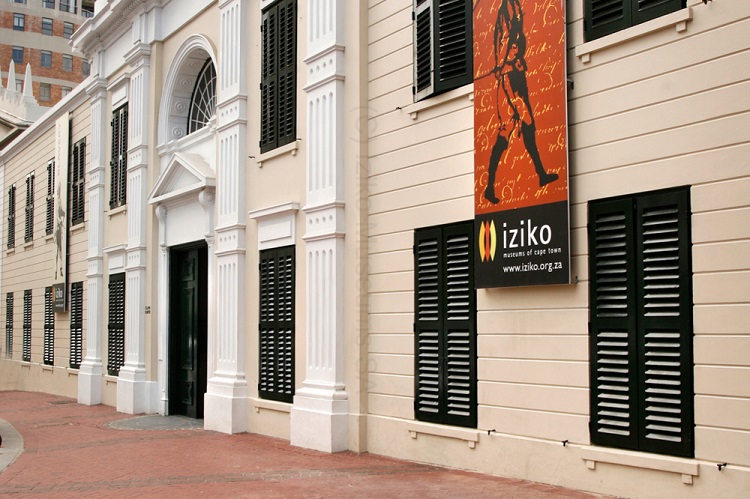 Here are some of the best historical experiences in Cape Town, all of which deserve a prime spot on your Cape Town bucket-list.
Visit the District Six Museum
View this post on Instagram
A visit to the iconic District Six Museum is both an enriching and eye-opening experience. Giving you a real and raw perspective into Cape Town's history, a visit to this renowned cultural gem will show you a side of the Mother City you haven't seen before. The District Six Museum was set up as a visual display to demonstrate and showcase what people of colour living in this area went through in the 1970s when over 60,000 people were forcibly removed during the Apartheid era. The museum houses an impressive collection of historical materials including photographs, paintings, artefacts, physical remains and audio-visual recordings.
The renowned District Six Museum has transformed into an influential platform and powerful vehicle for the advocation of social justice. It's therefore seen as both a space for reflection on the Mother City's past as well as a place of contemplation for the future, while acknowledging Cape Town's rich and complex history. This incredible Cape Town historical site prides itself on telling the very important stories of forced removals (showcasing and sharing a vital piece of Cape Town's history). It also assists in the reconstitution of the community of District Six and Cape Town in the process by drawing on a heritage of non-racialism, non-sexism, anti-class discrimination and the encouragement of debate. A visit to this iconic Cape Town historical site should be on everyone's bucket-list, if you're looking to immerse yourself in the Mother City's vibrant culture and rich, yet complex history.
Explore Bo-Kaap
View this post on Instagram
Known as the Mother City's most colourful and culturally diverse neighbourhoods, a visit to Bo-Kaap is one of the best historical experiences in Cape Town. Home to a colourful mix of Cape Dutch and Georgian architecture inspired homes that line the steeply cobble-stoned streets, Bo-Kaap has established itself as one of the most sought-after neighbourhoods and must-see destinations to explore. In addition to its unique architecture, it is also one of Cape Town's oldest neighbourhoods, rooted in rich history, culture, diversity and tradition. Its history and diverse cultural roots have therefore played a vital role in shaping this beloved Cape Town neighbourhood into what it is today.
Situated at the foot of Signal Hill, on the fringe of the city centre, and formerly known as the Malay Quarter of Cape Town, Bo-Kaap's origins date back to the 1760s when numerous "huurhuisjes" (rental houses) were built and leased to slaves. These people were known as Cape Malays, thereby paying tribute to its name. It's therefore celebrated as the historical centre of Cape Malay culture in Cape Town today. In addition, Bo-Kaap was recently declared a National Heritage Site of South Africa.
It's also home to the Bo-Kaap Museum, another one of Cape Town's top historical experiences. As well as the first established Muslim mosque in South Africa, the Auwal Mosque and the Diamond Gallery (one of the largest diamond wholesalers in South Africa) to mention just a few of its gems. Besides its diverse culture and rich history, the colourful Cape Town neighbourhood of Bo-Kaap is also celebrated for its vibrant cultural heritage, lively atmosphere, warm and welcoming locals and traditional Cape Malay cuisine (which is entirely authentic to Cape Town). Enjoying an authentic Cape Malay meal in Bo-Kaap should be on your Cape Town bucket-list, if you're a head-over -heels foodie at heart or simply looking to immerse yourself in Cape Town's authentic local food culture. Strolling the streets of Bo-Kaap is one of the top cultural and historical experiences in Cape Town and certainly one of the most enriching and exciting too.
---
Recommended Accommodation
---
Take a trip to Robben Island
View this post on Instagram
The world-renowned Robben Island is one of Cape Town's top attractions for those looking to immerse themselves in an iconic piece of South Africa's history. Symbolising a vital part of South Africa's journey to democracy, a trip to the iconic Robben Island is one of Cape Town's top historical experiences.
Due to the 18-year incarceration of Mr. Nelson Mandela (former South African President and iconic world leader), Robben Island is home to one of the most recognisable prisons in the world today. It was also the location where thousands of freedom fighters from South Africa were arrested and incarcerated for many years.
If you're looking for an authentic experience of Robben Island, our Table Mountain and Robben Island Tour promises a jam-packed and immersive cultural adventure. You will also get to make a nostalgic stop at the very cell Nelson Mandela called his home for over a decade. Led and guided by a previous political prisoner, visitors can expect a real and raw perspective and understanding of both the prison's history and the personal plight of the prisoners themselves during their time spent there.
Visit the Slave Lodge
View this post on Instagram
The Slave Lodge is a South African social history museum located in the heart of Cape Town. Forming part of the list of the oldest buildings in the Cape, the Slave Lodge is home to several significant cultural and historical experiences in South African history. Built in 1679, it is the second oldest existing colonial structure of the Cape Colony. Used as a slave lodge until 1811, it was initially used to house slaves who belonged to the Dutch East India Company.
Thereafter the Slave Lodge was converted several times and used for a variety of purposes. It was also the home of Government buildings and the Supreme Court before it became a cultural museum. Today the Slave Lodge is a museum managed by Iziko Museums of South Africa and one of Cape Town's top historical experiences and cultural attractions. Exhibiting mainly the material culture of the descendants of the Dutch and British colonists, the Slave Lodge is dedicated to showcasing exhibitions and installations that deal with human rights, equality and the importance of remembering the past. As time has progressed however, it has also embraced showcasing newer exhibitions that aim to raise awareness of human rights globally.
---
---
Iziko South African Museum
View this post on Instagram

Located in the heart of the Mother City, right at the top of the beautiful and historic Company Gardens, the Iziko South African Museum plays host to a vast historical collection of more than a million artefacts, items and specimens which ranges from fossils to ancient insects and historical tools. All dating back to more than a 100,000 years ago. A visit to the Iziko South African Museum is therefore one of the top historical experiences in Cape Town as well as a culturally enriching journey as you discover, explore and learn more about the creatures with which we share our planet with.
Today, this iconic South African Museum is said to house more than one and a half million specimens of scientific importance. It therefore truly has something for everyone! This impressive collection now ranges from fossils, which are almost 700-million years old to insects and fish caught last week. There are also stone tools made by people 120 000 years ago, traditional clothes from the last century, and T-shirts printed yesterday. It's therefore safe to say that a visit to the Iziko South African Museum is unlike anything you've experienced before.
Castle of Good Hope
View this post on Instagram
The Castle of Good Hope is not only considered as one of Cape Town's best and most enriching historical experiences, but one of its top landmarks too. Attracting thousands of visitors each year from all around the world, the Castle of Good Hope has become a must-visit attraction on any trip to the Mother City. Built between 1666 and 1679 by the Dutch East India Company, it's the oldest existing colonial building in South Africa. And carries an unbelievable amount of history.
Locally known as 'The Castle', this iconic Cape Town landmark is considered the best-preserved example of a 17th century architectural structure in the entire world. Although the Castle of Good Hope is a building of great historical significance, did you know that inside the walls of the Castle, are amongst others, a church, bakery, living quarters, offices, cells and numerous other facilities. All waiting to be explored by you! The castle is open daily from 09h00 to 16h00, Monday to Saturday (open Sundays during December) except Christmas day and New Year's day. Daily tours are conducted at 11h00, 12h00 and 14h00. The changing of the guard is held Monday to Friday at 12h00, which is quite an exciting thing to see for both the young and young at heart.
Naval Museum in Simonstown
View this post on Instagram
Situated in South Africa's main naval port of Simonstown, the South African Naval Museum pays homage to the country's naval history. The Naval Base in Simonstown is the South African Navy's largest naval base and gives visitors a glimpse into modern naval operations. Thereby making a visit to this Simonstown gem one of the top historical experiences in Cape Town. In addition to its historical significance, visitors will be able to see models of submarines, a life-size submarine control room, naval guns, torpedoes, mine-sweeping equipment, uniforms, and many more fascinating naval items.
Visit the Springbok Experience Rugby Museum
View this post on Instagram
A visit to the Springbok Experience Rugby Museum at the V&A Waterfront is another top Cape Town historical experience that can be enjoyed by every member of the family. As the birthplace of one of South Africa's most beloved sports, The Springbok Experience pays homage to the history of rugby in South Africa. This interactive and engaging museum, found across the road from the V&A Waterfront, ensures a great experience for both rugby fans and non-rugby fanatics alike. Covering the history of rugby, with a big focus on South African rugby, the Apartheid Era and the famous South African 1995 World Cup victory, visitors can enjoy listening to insightful audio, marvelling at lifelike rugby statues of famous players or even trying some fun rugby trials. This truly is tons of fun for the whole family!
Exploring Cape Town's rich history and cultural diversity and visiting some of its top historical sites promises to be an exciting and enriching experience for the whole family. It gives locals and visitors alike the opportunity to experience and explore a whole different side of the Mother City. As well as gain extra insight into how Cape Town came to be the city we know and love today.
---
Looking for more historical places to visit in Cape Town during your stay? Get in touch with the ComeToCapeTown.com team today to start planning your dream holiday right now. We offer a wide range of affordable accommodation options and tour activities at the best rates in town. Contact us today with any booking related queries you may have, or to learn more about finding free things to do in Cape Town and surrounds.