There are many amazing events in Cape Town happening this July. Whether you wish to attend a French-inspired festival, participate in a charity gathering, or enjoy wine tasting, there are plenty of excellent events in Cape Town to look forward to in the next 30 days.
1 The Secret Vine Wine Festival (July 6-7)
Hout Bay's Bay Harbour Market is celebrating its 8th birthday this July by hosting the Secret Vine Wine Festival. Visitors will have an opportunity to witness the grand opening of the market's new social area called the Secret Garden Lounge and enjoy some of the best wines from the region. Besides wine, there will be snacks and live music to entertain guests. The entrance to this amazing festival will set you back R100 per person and includes ten tasting vouchers and an original Bay Harbour Market glass.
Venue: The Bay Harbour Market, 31 Harbour Rd, Hout Bay
2 Tops at Spar Wine Show( July 11-13)
It seems there is no shortage of excellent events in Cape Town this July, especially when it comes to wine. Visit the Tops at Spar Wine Show which is taking place at the GrandWest Casino over three days and allows guests to sample and purchase some of the best South African wines. Wine lovers can also learn about wine-pairings and wine varietals at the festival. In case you get hungry, delicious gourmet food will be offered to visitors.
Venue: GrandWest Casino and Entertainment World, Jakes Gerwel Dr, Goodwood, Cape Town, South Africa
3 Franschhoek Bastille Festival (July 13-14)
Franschhoek Bastille Festival is definitely one of the most anticipated events in the Franschhoek Wine Valley this winter. Celebrate the centuries-old French Huguenot heritage at this fabulous weekend-long event and feast on food and wine from the Franschhoek award-winning wineries. Travelers visiting with kids will be happy to hear there is entertainment for the little ones to enjoy. Adults can also expect plenty of entertainment activities including the popular Porcupine Ridge Barrel Rolling competition. The festival also has live music and dozens of craft stalls.
Venue: Franschhoek,Cape Town, Western Cape South Africa
4 Bokeh SA International Film Festival (July 9-14)
When we are talking about excellent events in Cape Town this July, it would be a real shame not to present the 6th annual Bokeh SA International Lifestyle & Fashion Film Festival which is taking place at Cape Town's V&A Waterfront. The festival includes numerous master classes and competitions, as well as industry presentations and multiple film screenings. Whether you wish to attend the special effects master class or just want to see a couple of cool films, Bokeh SA International Film Festival offers something for every visitor.
Venue: V&A Waterfront, Dock Rd, Cape Town
5 Disney On Ice: Magical Ice Festival (July 10-14)
Presented by Disney on Ice, the Magical Ice Festival is a real treat for families with children. This world-renowned ice show features everything from Disney stories like snowman Olaf and Rapunzel and Belle to the story of princesses Ariel. The festival is held at Cape Town's Grand Arena and the tickets are available from R50 to R495.
Venue: Grand Arena, GrandWest Casino and Entertainment World, 1 Jakes Gerwel Dr, Goodwood, Cape Town
6 Mandela Day Santa Shoebox Project (July 18)
Head out to the Canal Walk Shopping Centre on July 18 to attend the popular Mandela Day Santa Shoebox Project and help pack gift boxes which will be delivered to underprivileged kids in South Africa during the Christmas season. You can join this noble cause as a volunteer or even book a session for corporate team building. Some of the items in the gift boxes include coloring-in books, clothing vouchers, sweets, crayons and much more.
Venue: Canal Walk Shopping Centre, Century Blvd, Century City, Cape Town
7 Norval Concerts: Reza Khota Quartet (July 27)
Norval Concerts invites you to the Reza Khota Quartet live music performance on July 27. The band consists of 4 talented musicians including Jonno Sweetman (Drums), Shane Cooper (Bass), Buddy Wells (Sax) and Reza Khota (Guitar). Besides hearing this awesome band perform, you can book an early dinner with Norval Concerts. Dinner starts at 6 pm, while the band is on stage at 8 30 pm sharp.
Venue: Norval Foundation, 4 Steenberg Rd, Tokai, Cape Town
8 Berg in the Burg 2019 (July 16-27)
Berg in the Burg is the biggest winter electronic music festival and includes both world-famous artists and local South African DJs. There will be three venues, as well as more than 20 artists performing at the festival. The tickets for the festival range from R149 to R349 per person.
Venue: District, SurfaRosa & Harringtons Cocktail Lounge, Harrington St, Cape Town
9. Hanover Street Events (July 5 – 7, 26-27)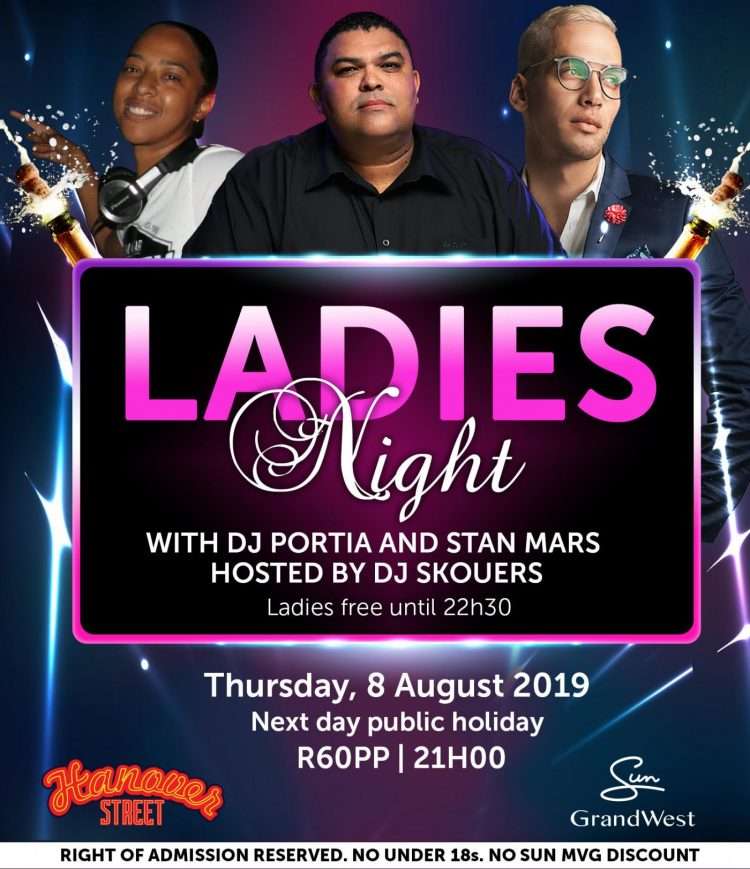 Owned by Stan Mars of Good Hope FM, Hanover Street is an eclectic nightclub located at the Grandwest Casino, offering a variety of pure fun this month. The nightclub features two bars, a large dance floor and a showcase of some of the best DJs and live acts. Recognized as one of the most happening clubs in Cape Town, Hanover Street boasts the positive attributes of the prominent District Six era such as dance, music and a general lively atmosphere. Don't miss their variety of events this month!
5 July: Grant Lesch & Dr Jules from Good Hope FM
6 July: DJ Bic Ric
7 July: Day Zero Comedy Tour
26 July: Good Hope FM's, DJ Chello
27 July: DJ Willy
Venue: GrandWest Casino, 1 Vanguard Drive, Cape Town.
10. July Fundraiser Concert ( July 20)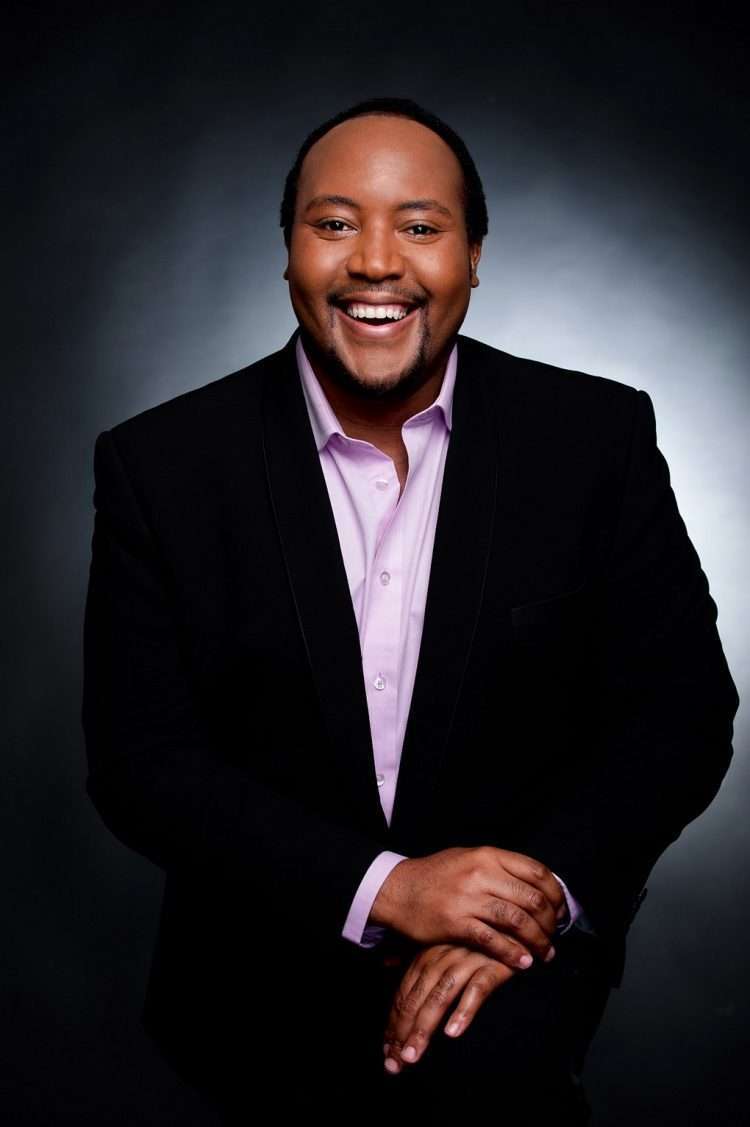 This month, support the Voices of South Africa project while you enjoy a memorable evening of opera arias and ensembles by Mozart, Rossini, Bellini, Puccini, Bizet, Verdi and others. This fundraising concert will feature a stellar line-up of young singers, accompanied by Kamal Khan. You will have the opportunity to enjoy amazing performance by the previous Voices of South African winners such as Owen Metsileng (tenor), Bongiwe Nakani (mezzo soprano), Njabulo Madlala (baritone), and Makudu Senoaona (tenor). Also featured in the concert line-up are Msimelelo Mbali (bass), Pumza Mxinwa (soprano) and Anè Pretorius (mezzo soprano), Nozuko Teto (soprano), Goitsemang Lehobye (soprano) and Sipho Fubesi (tenor). Tickets are available here.
Venue: Baxter Concert Hall, Rondebosch
---
Looking for more things to do in Cape Town in July? You can check out a range of tours packages you can enjoy. Be sure to follow us on Facebook or check out our blog, which has a huge range of ideas on what to see and do, where to stay and how to put every moment of your weekend to good use. If you're planning a longer stay, be sure to get in touch. We will help you find the perfect place to stay in Cape Town this month or any other month you plan to visit.