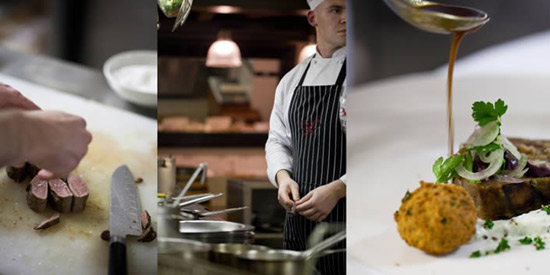 With the Good Food & Wine Show kicking off this weekend, and everyone's favourite reality chef Gordon Ramsay joining the fun this year, I thought it was a good time to share the Cape Town Winter Restaurant Specials for 2013.
If you are new to this wonderful time-honoured tradition, then you're in for a treat… literally!
Here's how it works…
Every year, knowing just how much locals and visitors love all things relating to food, the Mother City's many fine restaurants bring us some fantastic specials. From burgers to 8 course tasting menus, City Centre to the Winelands, it's all about food once autumn gets underway.
Specials are correct at the time of writing this, and the vast majority have already started – important to note that one or two only start in June. The reason we are including these now is that you will definitely want to add these to your calendar. Worth the wait for sure!
Without any further fanfare, I give to you the Cape Town Winter Restaurant Specials of 2013!
City Centre Restaurants
·

        

Planet Restaurant

, Mount Nelson Hotel, Gardens – get a yummy 4 course meal at R325 (R175 extra for wine pairings).

 

+27 (21) 483 1000
·

        

Rick's Café Américain

, Park Road, Gardens – daily lunch specials from Monday to Friday at R49 per meal, along with Happy Hour drinks specials every day.

 

+27 (21) 424 1100
·

        

Saints Burger Joint, Kloof Street

, Gardens – get two flatbreads for the price of one every Monday, and two-for-one Saints classic burgers every Tuesday. +27 (21) 424 0030
·

        

Andiamo, 

Cape Quarter, De Waterkant – regular special every Monday and Tuesday, that offers 2 pizzas or 2 pastas for R109.95.

 

+27 (21) 421 3687
·

        

HQ

, Heritage Square, City Centre – get the two for one special every Monday on their classic steak, chips and salad, which goes for R169. +27 (21) 424 6373
Atlantic Seaboard Restaurants
·

        

Café Caprice,

 Camps Bay – from Tuesday to Thursday, enjoy the two for one burger special. +27 (21) 438-8315
·

        

Theo's

, Beach Road, Mouille Point – get a 350g Rump or sirloin Espetada for R125, 250g Lobster and 6 prawns for R179; 15 queen prawns for

 

R125 or a seafood platter for R139. +27 (21) 439 3494
·

        

Beluga

, The Foundry, Green Point – regular 50% special off sushi, dimsum and cocktails all day on Sundays, or between 12h00 and 19h00 every other day of the week.  +27 (21) 418 2948
·

        

La Mouette

, Regent Road, Sea Point – Monday to Sunday dinners and Sunday lunch special is a 6 course Tasting Menu at R185 without wine, or R295 with wine pairing. +27 (21) 433 0856
·

        

Ferryman's Tavern

, V&A Waterfront – enjoy home-made kabeljou fishcakes (a traditional Cape Town favourite) for R50. +27 (21) 419 7748
False Bay and Southern Suburbs Restaurants
·

        

La Colombe,

 Constantia – From 17 June, you can enjoy the Monday to Saturday 8 course Gourmand menu for R625 without wine/R850 with wine. Other specials between June and November include 2 course lunches at R185, 5 course dinners from R395 and many others too. Remember though – specials will only start from 17 June. +27 (21) 794 2390
·

        

Catharina's,

 Steenberg Hotel, Steenberg – Sunday lunch buffet special for R250 until June, after which it be offered at R280.  +27 (21) 713 2222
·

        

Constantia Uitsig

, Constantia – from Monday to Saturday big groups can enjoy a 3 course lunch or dinner for R410 (minimum 13 guests per table). +27 (21) 794 4480
·

        

The Square, Vineyard Hotel, Newlands – dinner special from Monday to Sunday includes a 5 course menu for R210 without wines or R320 with wines.

 

+27 (21) 657 4500
·

        

Bertha's,

Simons Town – daily specials such as chicken wings and mussels/prawns for R99; half rack of spare ribs for R89 or Bertha's seafood platter for R119. +27 (21) 786 2138
Cape Winelands Restaurants
·

        

Haute Cabriere

, Franschhoek – from Tuesday to Sunday, get a 3 course Table d'Haut lunch for R295 with wines or R195 without wines. Tuesday to Saturday dinner specials include Vintage Tasting Menu – 5 courses and wine for R495 and the Chef's Special Menu – 5 courses and wines for R595.  +27 (21) 876 368
·

        

Reuben's, Franschhoek – until the end of August, get a burger and chips lunch special for R75, plus a 3 course lunch or dinner special for R220 every day but Friday and Saturday dinner. +27 (21) 876 3772
·

        

Terroir

@ Kleine Zalze, Stellenbosch – 2 courses for R225 or 3 courses for R255 – both include a glass of Kleine Zalze wine. Offer valid from Monday to Saturday (lunch and dinner). +27 (21) 880 8167
·

        

Jordan Restaurant, Stellenbosch – enjoy a 4 course meal and 2 glasses of Jordan wine for R275, every day except for Sundays. +27 (21) 881 3612
·

        

96 Winery Road

, Stellenbosch – free main course if your birthday is in May, and you order a starter and dessert. 50% off signature dishes every Tuesday and Wednesday between June and July, with half-price gourmet burgers at lunchtime from Monday to Saturday too.

 

+27 (21) 842 2020
So there you have it – loads of reasons to get out there and enjoy the diversity of Cape Town cuisine. And if you're around this weekend, be sure to stop past the Convention Centre for the Good Food & Wine Show. If you see Gordon, tell him I say hi.
What are your favourite winter specials, and which of these above has you drooling? Share your foodie input below and let us know.