Tourism is booming in Cape Town, despite economic worries in its main source markets, with a relatively weak rand encouraging visitors from countries with strong currencies.
Five-star hotels, which were the hardest hit in a disappointing season last year, report healthy bookings and improved revenues per available room resulting from higher occupancies, although charges are lower than during the World Cup. The international airport is busy with arriving passengers and it expects next month to be even busier.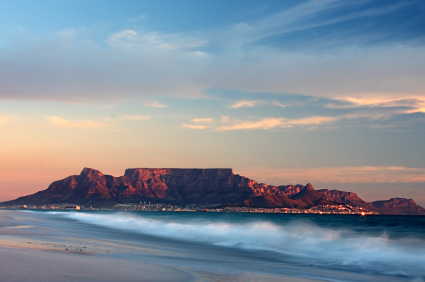 Business tourism has played a large part in attracting overseas visitors, with more than 7 000 delegates registered to attend the Investing in African Mining Indaba at the Cape Town International Convention Centre last week. Many delegates were accompanied by their partners and have stayed on in the city or other parts of the country for a holiday.
This was followed by the opening of Parliament last Thursday, which brought diplomatic and other visitors to the city from early in the week.
Another event that will attract thousands of visitors, some from overseas, is the Cape Town International Jazz Festival at the end of March.
Cape Town's high season for tourism is traditionally February and March. Deidre Davids, the head of communications at Cape Town International Airport, said the season had started early this year with large numbers of passengers arriving in January. February had also been busy and the airport was experiencing high volumes of passengers. March was normally its busiest month.
Johannesburg is preparing to host the Meetings Africa exhibition later this month, which brings thousands of visitors to that city. Laura Vercueil, the communications manager of the Johannesburg Tourism Company, said: "The hospitality industry is getting off to a good start this year."
And Durban, which hosted thousands of international delegates and media representatives during the COP17 international conference on climate change last year, is preparing for the annual Tourism Indaba in May, with exhibitors from across southern Africa and prospective customers from the international travel trade.
Before then, the International Convention Centre Durban will host a bridal show, the annual Sign Africa print exhibition and the Decorex exhibition, normally attracting about 3 000 visitors each.
Michael Tatalias, the director of industry umbrella body SA Tourism Services, said a high demand for hire cars was a good sign as it indicated that visitors from overseas had been in South Africa before and were confident enough to explore the country. It appeared that Cape Town was having its normal high season and visitors were going to other parts of the country too.
Source: iol.co.za