Bringing a world-class presence to one of the most alluring dance forms of our time, Cape Town ballet is without a doubt something that every visitor and local should experience at least once. Thanks to Cape Town City Ballet company, this truly unforgettable magic can be enjoyed across all ages, with an annual line-up that is filled with much loved classics.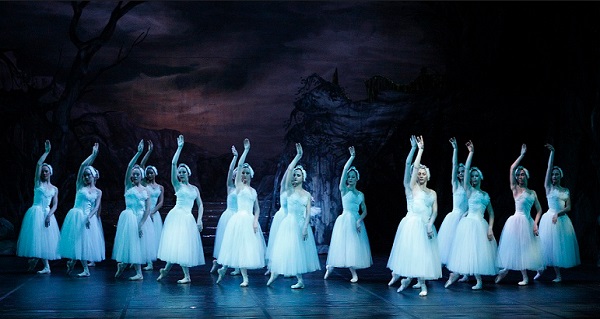 Originally founded in 1934 by Dulcie Howes as the UCT Ballet Company, Cape Town City Ballet became CAPAB (Cape Performing Arts Board) Ballet Company after its directorship under David Poole. Staging many large scale ballets at the Artscape (which was then known as the Nico Malan theatre), the group also toured across the country. Sadly, government funding was cut in the early 90s, and the company became a non-profit organisation in 1997. Today, the company is led by Prof. Elizabeth Triegaardt, who is also the director of the UCT School of Dance.
Throughout its history, Cape Town City Ballet has continued to produce some of the country's most outstanding dance productions, thanks to a team of highly talented dancers who come from all walks of life. Alongside classically trained dancers, the company has welcomed dancers from local communities as well as international destinations. The result is a diversity of performers who are able to bring to life the world's most beloved ballets such as Swan Lake, Cinderella, Sleeping Beauty, Carmen and many others.
Ballet in Cape Town
Events are held annually, and in most cases are staged at the Artscape theatre in the City Centre. You can stay updated on what is happening on the calendar for ballet in Cape Town by checking upcoming attractions and events on the website.
In addition to annual ballets, there are a number of workshops, open-days and other events that take place throughout each year. Classes and fundraising performances are another highlight – especially for those who have always wanted to get a 'behind the scenes' glimpse into how the magic happens.
If you are interested in trying ballet lessons in Cape Town, the premier school is the Cape Ballet Centre, which is in the City Bowl. Here, classes from junior to advanced are offered in the RAD (Royal Academy of Dance) and Vaganova Methods. Informal classes for adults offer a great workout, which is rewarding on many levels. Whether you have always wanted to learn how to achieve the perfect pirouette or you simply want to try something energetic and fun, ballet is sure to be a unique alternative to gym.
To learn more about ballet in Cape Town, visit  www.capetowncityballet.org.za.
 Have you ever watched any Cape Town ballet performances? Share your thoughts in the comments below!