If you have a love for jazz and good music, the Cape Town Jazz Festival 2017 event is something you won't want to miss. This annual music event is one of the largest of its kind, attracting thousands of audiophiles to the Mother City's City Centre each year around March/April. Taking place at the Cape Town International Convention Centre, this event kicks off with a free community concert, followed by two days of performances and workshops.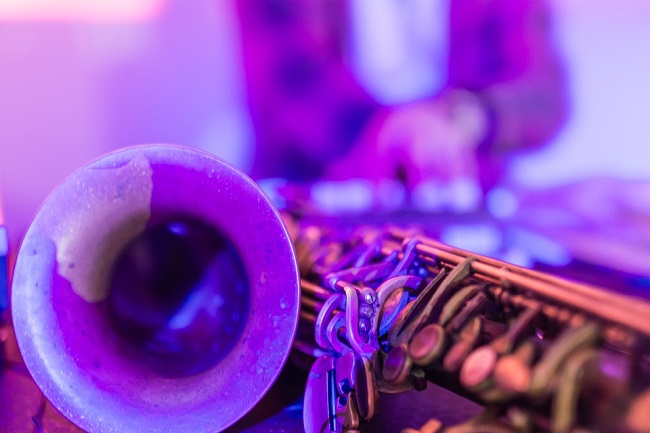 It's not  just jazz lovers who enjoy this world-class event however. Music lovers of all ages will have the chance to enjoy soul, RNB and other related genres as well. This year's festival line-up includes major names such as En Vogue – the sultry 90s group famous for their smooth sounds. Local highlights include Judith Sephuma, The Rudimentals, Dope Saint Jude and the Soweto String Quartet.
Cape Town International Jazz Festival 2017 Event Details
First up, here are a few important details to note about the Cape Town International Jazz Festival 2017 event:
Dates: Friday 31 March & Saturday 1 April 2017
Times: Various
Venue: CTICC (Cape Town International Convention Centre), Foreshore
Tickets: Day Pass – R690; Rosies Stage Tickets – R30 per show (via via ​Computicket.com)
Contact: +27 (0)21 671 8716 / www.capetownjazzfest.com
Now that we've got that out of the way, what can we expect from this year's event? From a free concert all the way to a stellar line-up of local and international artists, this year's event is sure to be nothing short of spectacular. Let's have a look at some of the top CT Jazz Fest highlights for the 2017 event…
Free Jazz Concert
Taking place on Wednesday 29 March 2017 at 17h00, the free concert will be held on Greenmarket Square, just off Long Street in the heart of the City Centre. This free event offers a glimpse of what's to come, while also helping to get music lovers into a festive state of mind. Featuring selected local and international acts, this concert is also ideal for those who want a taste of world-class music even if they can't make it to the main event.
Duotone Photographic Exhibition
Taking place at the Duotone Gallery at CTICC, this exhibition showcases the work of photographs of all levels. Capturing the essence of jazz in motion, the exhibition documents the growth of jazz across the globe. The exhibition is an integral part of the festival. Over the years, it has featured work from notable artists, including Alf Khumalo, Mike Mzeleni, Basil Breakey, Fanie Jason, George Hallett, Herman Lenard and Uli Pschewoschny to name but a few.
Local and International Artists
This year's Jazz Festival line-up includes a variety of  local and international artists. The line-up for the 2017 events includes the following:
Jazz Funk Soul – Everette Harp, Jeff Lorber and Paul Jackson Jr (USA)
En Vogue (USA)
Ernie Smith (SA)
VuDu (SA)
Rudresh Mahanthappa Bird Calls (USA)
Gretchen Parlato (USA)
Siya Makuzeni (SA)
Skyjack (SA/SWISS)
Tune Recreation Committee (SA)
Darren English (SA/USA)
Jonas Gwangwa and Friends (SA)
Taylor McFerrin (US)
Marcus Gilmore (US)
Dope Saint Jude (SA)
Laura Mvula (UK)
Judith Sephuma (SA)
The Rudimentals (SA)
Sekunjalo Edujazz Band (SA)
Andrew Ford (SA)
Manu Dibango (Cameroon)
Moreira Chonguica (Mozambique)
Deepak Pandit (India)
Marcus Wyatt (SA)
Ranjit Barot (India)
Escalandrum (Argentina)
Soweto String Quartet (SA)
This is just a snap shot of what to expect during this year's event. For a full break down of events, visit www.capetownjazzfest.com to view the festival programme. You can also view artist bios to learn more about each performer.
_____________________________________________
Wondering where to stay during the Cape Town Jazz Fest? We have a number of accommodation options in the City Centre, Foreshore and surrounds. Contact us today to find the ideal place to stay for Cape Town Jazz Festival 2017!