Are you looking for something fun and thrilling to do in Cape Town? Then going on a water bike adventure is exactly what you need! This exciting and unique ocean experience has fast become one of the most sought-after Cape Town adventures for locals and travellers alike. Jam-packed with tons of fun, plenty of laughs and all the scenic beauty the Mother City and the glorious Atlantic Ocean has to offer, it's every bit as thrilling as it is memorable.
Here are all the reasons why everyone should go on Water Bike adventure in Cape Town and why you shouldn't wait another second to book Cape Town Water Bikes experience right away:
It's tons of fun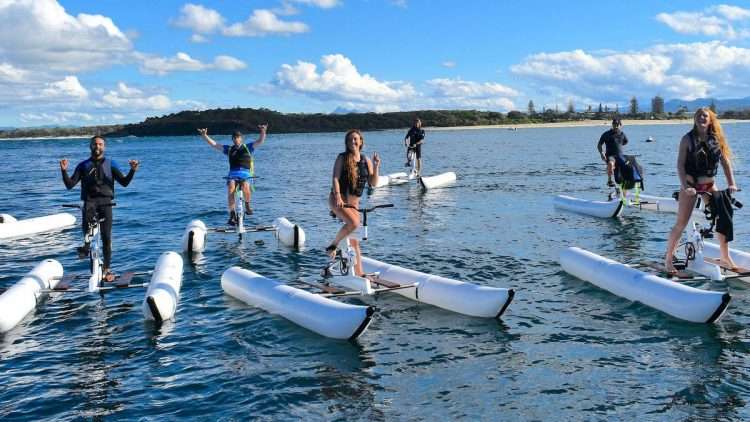 Going on a Water Bike adventure in the Atlantic Ocean takes fun in the Cape Town sun to a whole new level. Even if you take an unexpected dip in the Atlantic, you're still bound to have the absolute best time. While gliding across the ocean on the world's most advanced water bikes with your best friends and family right by your side sounds like an unforgettable experience, experiencing it first-hand is something truly special. This is one epic Cape Town adventure that promises to be jam-packed with tons of fun, laughter and memorable moments all the way through.
You get to witness some incredible marine life sightings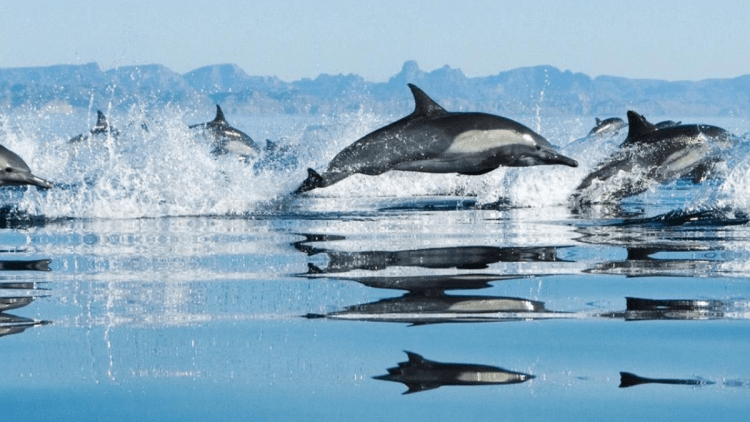 As this unique ocean adventure takes place in the cool waters of Simon's Town, you will get the opportunity to witness some amazing marine life sightings. The vibrant False Bay coastline is widely known for its abundant marine life and glorious marine environment. All of which you now get to witness and explore in one of the most incredible ways.
In addition to enjoying a bucket-list worthy Cape Town adventure, you get to witness some beloved members of the Marine Big 5 having a ball and loving life right there in their natural habitat. Therefore, don't be surprised if you see an African Penguin, Cape Fur Seal, dolphin or whale swim on by, just be sure to enjoy every memorable second of it! And as some of these cool Cape Town ocean locals are known to be quite playful and interactive, they have been known to come right up to you in some cases. Making for a truly unforgettable experience in every way.
It allows you to see Cape Town from a different perspective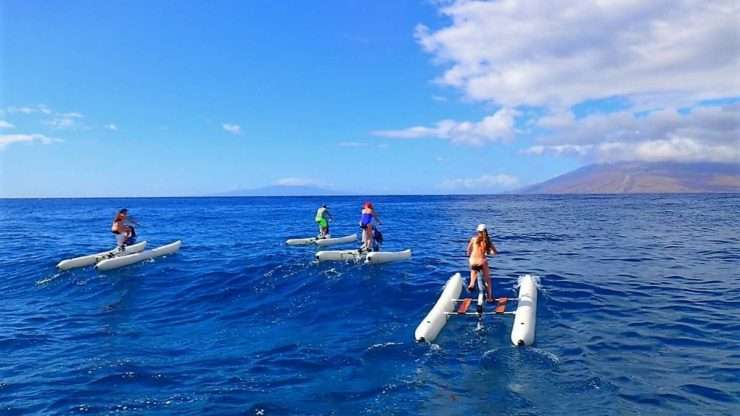 There is no denying the fact that Cape Town is one of the most beautiful cities in the world. It certainly has no shortage of incredible vantage points from which to admire its scenic glory. But there's just something so unbelievably special about getting to witness and explore it while gliding across the ocean on a water bike.
The fact that your premium water bike provides you with a certain level of elevation above the water not only allows you to see the ocean and abundant marine life from a different perspective, but the surrounding scenery too. Simon's Town and the vibrant False Bay coastline is renowned for its abundant marine life environment and stunning ocean and mountain range views, all of which you now get to experience from the comfort of your own water bike. Sounds pretty incredible right?
Safe, hassle-free & environmentally friendly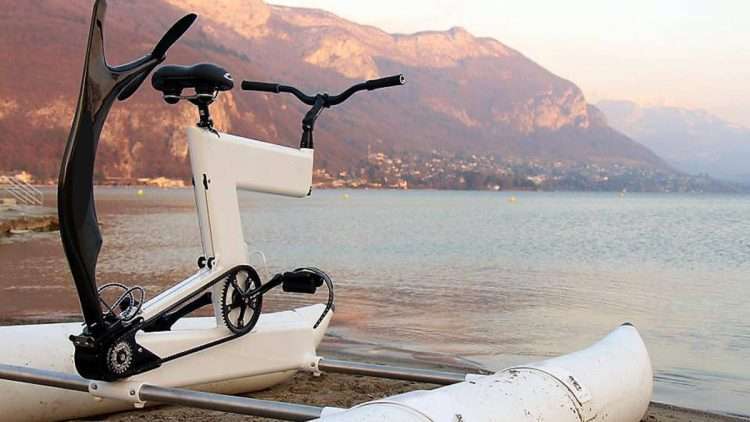 As you get to enjoy this ocean adventure on the world's most advanced water bike, you can rest assured that they are safe, easy-to-use, stable and simple to steer. Thereby allowing you to enjoy every second of this unique Cape Town experience without having to worry about much else. Besides allowing for a hassle-free glide along the ocean, these water bikes are environmentally friendly too.
The fact that it does not require any fuel or emit any additional gasses means that you get to minimize your carbon footprint all while exploring the great outdoors in one of the coolest ways. But wait, it gets better! You don't even need any prior experience or special skills to enjoy it either. This means absolutely everyone can join in on all the water bike fun. And that means you too!
It is a unique bucket-list worthy experience in every way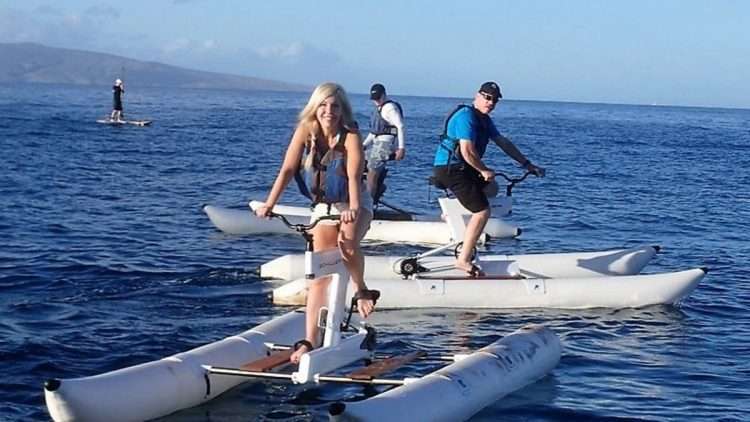 There is nothing quite as cool as being able to tick something truly unique off your bucket-list. And going on an epic water bike adventure in Cape Town is a bucket-list worthy experience in every way. Not only is it something different and one-of-a-kind, it's jam-packed with tons of fun, beauty and adventure too. Thereby making it a once-in-a-lifetime adventure everyone should experience.
This truly is one Cape Town adventure you won't soon forget and one you can't wait another second but to experience for yourself. So, what are you waiting for, grab your friends and family and book your Cape Town Water Bike Tour today, it promises to be everything you can imagine and so much more.
---
Get ready for an amazing water bike adventure in Cape Town. At CometoCapeTown.com, we have water sports experiences for the adventure lovers! Enjoy an easy ride and great moments with friends and family with our Cape Town Water Bike tour. Contact us for bookings and learn more on what to expect on this trip. If you're also looking for a great all–inclusive holiday accommodation in Cape Town, we offer excellent Cape Town accommodation options – apartments, villas and hotels you can actually afford.