Villa, Apartment, Hotel or Guest House – Choosing the Best Accommodation Option
Choosing the right type of accommodation can be difficult, especially in a city that offers such a huge variety of options that range from Cape Town self catering venues to snazzy hotels, luxurious villas and even game lodges and guest houses. To help you choose the ideal accommodation, we do all the thinking for you, leaving you free to focus on the important things… like daydreaming about your upcoming holiday.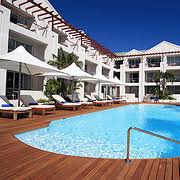 As you might expect from the one of the world's most popular travel destinations, the difficulty in finding accommodation lies in the huge range of choice that is available. Large hotels are found near cosy guest houses. Sprawling villas are just a few doors down from trendy apartments. You will even find game lodges a bit further out of the urban areas! Choosing between self-catering and traditional catered accommodation options in Cape Town is also downright difficult – do you choose the luxury of room service, or the convenience of a lock-up-and-go type of option?
All this decision-making can take away some of those pre-holiday flutters of excitement, which is why we make it easier for you to choose an accommodation option that is just right for your needs.
How to Choose the Perfect Place to Stay
So what do you choose – self-catering or catered accommodation? Villa, apartment, hotel or guest house? Here are some tips to help make your decision easier:
For the ultimate blend of comfort, luxury and convenience, self catering in Cape Town  is nearly always the best option, giving you the freedom to enjoy your holiday at your own pace.