November is the un-official start to summer, with plenty of hot, clear days that are ideal for hitting the beach. While there are one or two cool days, for the most part summer weather has kicked off in true Cape Town style. The wind during this month is a bit gentler too, while some days are overcast yet gloriously warm. As the beginning of Cape Town's most popular season, November is the perfect month to come to Cape Town.
Cape Town Weather in November
What can you expect from the weather in Cape Town in November? Here are a few things to keep in mind…
General Overview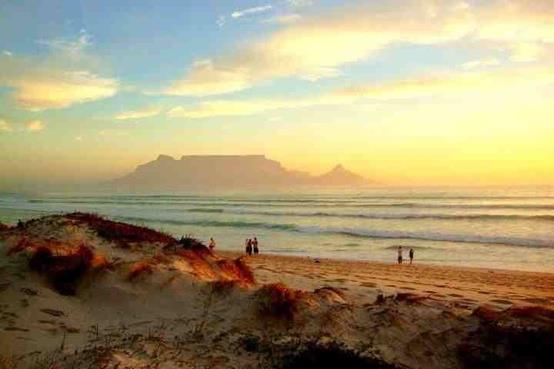 Average daily maximum temperature: 24 degrees C (75 degrees F)
Average daily minimum temperature: 13 degrees C (55 degrees F)
Average monthly rainfall: 14mm (0.5 inches)
Average days and nights:  sunrise starts at about 06h30, and sunset begins at about 19h30.
Typical Climate Conditions
As the non-official start to the summer season, November has fantastic weather with very little rain and relatively gentle winds. As the peak of summer has not yet arrived, many visitors from cooler parts of the world will find the weather just right. Sunshine, clear days, still a bit of spring freshness and beaches that have not yet begun to get busy are pretty much what you can expect to enjoy in November.
As the days get hotter from December to February, fires are more common – especially with the infamous strong Cape winds. November has the best of all seasons though, resulting in fantastic long days and mild evenings.
What to Pack for November Holidays
You will of course want to pack that swimsuit along with all your summer clothing. But just to be safe, it is also a good idea to throw in some warm things too. The only predictable thing about Cape Town weather is that it is, for the most part, unpredictable. You may suddenly find yourself waking up to an overcast chilly day after a solid week of glorious hot days. And just when you are starting to wonder if you will get a chance to head outdoors, the sun will break through the clouds and bring on the warmth.
You won't need heavy layers though. Jerseys, jeans and clothing that can be layered is the safest bet when packing for a visit in November. All the usual items such as hiking or walking shoes, sandals, hats and sun protection apply. You will also want to pack those dancing shoes too – with such lovely mild evenings you don't want to miss out on the start to Cape Town's summer nightlife!
Ultimately, November weather in Cape Town presents the ideal climate for a diversity of travel experiences – sunshine, warm weather and pleasant days that last for ages.