As one of the hottest months of the year in Cape Town, February is marked by high temperatures that will continue well into March. Even though the season is on its way to autumn, weather this month is as summery as it gets. There may be the odd shower, but even those fail to bring on the chills. All in all, it's a great month for beaches, barbeques and outdoor fun.
Cape Town Weather in February
What can you expect from the weather in Cape Town in February? Here are a few things to keep in mind…
General Overview
Average daily maximum temperature: 27 degrees C (81 degrees F)
Average daily minimum temperature: 16 degrees C (61 degrees F)
Average monthly rainfall: 17mm (0.7 inches)
Average days and nights:  sunrise starts at about 06h00, and sunset begins between 19h30 and 20h00.
Typical Climate Conditions
While the months from December to February are typically much the same, it often feels that the late summer is far hotter than earlier summer. Wind speeds begin to drop somewhat towards the second month of the year, and while this is welcomed by all, the days can seem hotter with less wind.
Schools have started for the New Year, the majority of people have returned back to work after their annual leave, and tourist numbers are ever so slightly changing as we head towards the end of the peak summer season. But from a weather point of view, this month is ideal for long days on the beach, inviting afternoons in the Cape Winelands and a host of other outdoor activities.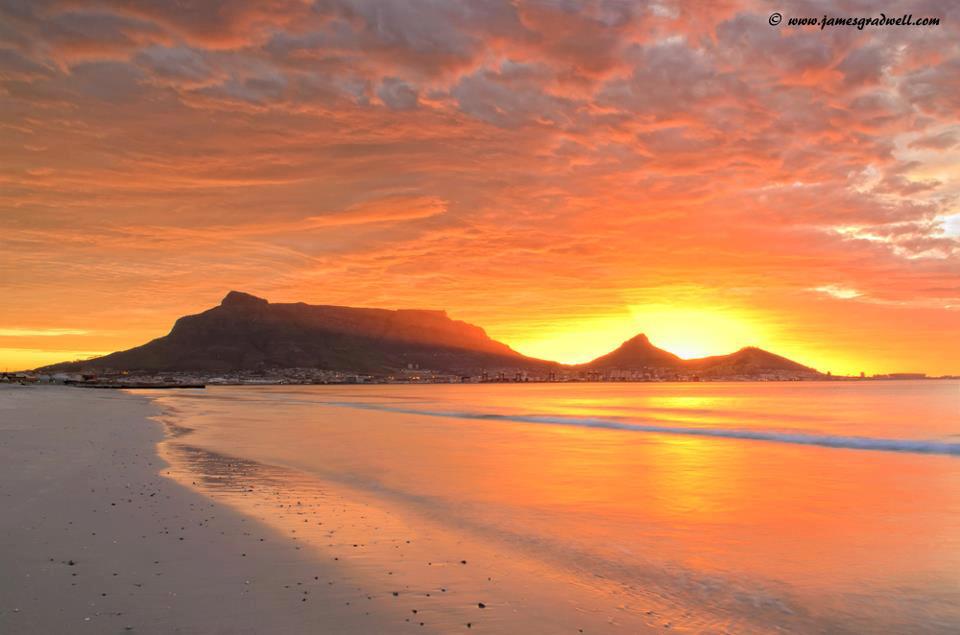 What to Pack for February Holidays
Wondering what to pack for your February holiday? With temperatures still hitting the high notes, you will want to include a good selection of summery clothes such as shorts, t-shirts and loose fitting things that are comfortable in the heat.
With that said, it's hard to predict any season in Cape Town, so a few warm things will not go unused either. Generally speaking, even if there is the odd rainy day this month, the days are mostly warm. Evenings may possibly get just a little bit cooler, so a light jacket will see you in good stead if you're spending time outdoors after the sun goes down.
As usual, remember to pack comfortable walking shoes (the last thing you want is blisters during your holiday), sandals (you will want to take advantage of the many beach days ahead), party shoes (prepare to dance the night away) and hiking boots (should you wish to head up the mountain).
Last but not least, if you're visiting the Cape in February with someone special, you may also want to bring along an added dose of romance. February weather in Cape Town is perfect for romantic breaks, but also for just about any other type of break too.