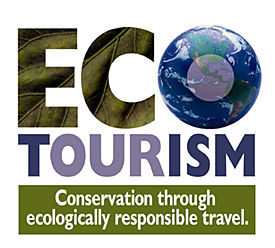 This is plenty to explore in Cape Town and the surrounding areas. With flora and fauna, unique fynbos, and a variety of animal and birdlife, you can enjoy nature at the numerous parks and nature reserves. Each location offers a unique element of the biodiversity of the Cape Town area. Some of the most popular nature destinations are detailed below.
At the southern westerly tip of Africa you'll find the beauty and majestic wonders of Table Mountain National Park.
The park surrounds the peninsula mountain chain, and stretches from north to south from Signal Hill to Cape Point.
At Cape Point you'll find over 250 species, including baboons, buck and a variety of other animals. The park is also ideal for hiking, swimming at the beaches and just taking a walk.
located in Blaauwberg, Rietvlei is one of the largest coastal wetlands in South Africa. With several nature trails to choose from, it boasts over 173 species of bird. Nine red data species reside here, as do large flocks of flamingos and pelicans.
Table Mountain, Lion's Head, and Devil's Peak all offer fabulous hiking and walking opportunities in the Cape area. Routes leading to the top of Table Mountain start at Kirstenboscho Gardens or Constantia Nek.
These mountains provide easy hiking and are an easy drive from the city's center. Newlands and Tokai forests also offer several walking routes, as well as Silvermine Nature Reserve at the top of Ou Kaapse Weg, which provide trails leading to Elephants Eye
The Cape Floral Kingdom is one of only five recognized floral kingdoms worldwide. Cape Floral is the richest floral kingdom of all, with over 7,700 species of plants packed within the small area. Three main plant types are characterized here, large, leather-leafed proteas, restiose grasses, or Cape reed, and heath-like, small-leafed ericas.
Located in the False Bay area, the Rondevlei reserve is surrounded by coastal dunes and up to 230 species of bird. Established in 1952, bird lovers can enjoy six bird hides, African Spoonbills, Caspian Tern, and Greater Flamingo.
A snake house and freshwater aquarium are a favorite with the children, in addition to the resident porcupines. Hippopotamuses, Cape clawless otter, grysbok, and grey mongoose are also at home at this popular reserve.