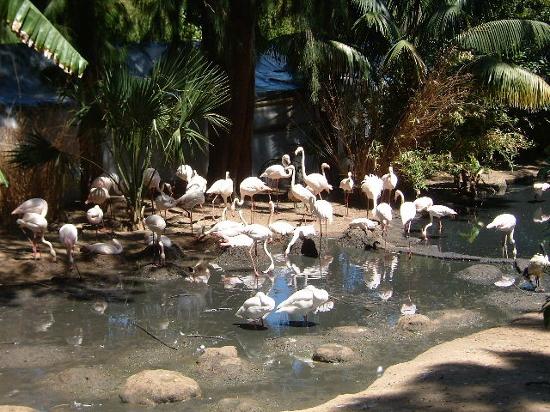 For the bird and animal lovers alike, a visit to the World of Birds is a must see. A wildlife sanctuary, it offers an up close and personal view of over 3,000 birds, all held within their natural surroundings.
Birds on view include cranes, guinea fowl, monkeys and meerkats, as well as owls and eagles, all viewed by traveling through natural aviaries.
The sanctuary also provides care to injured birds, and helps to eliminate the threat to endangered species through breeding programs.
Located in Hout Bay, a visit to the World of Birds can easily be combined for a full-day outing. After your ventures through the sanctuary take a stroll along the harbor for fresh fish & chips, or take a boat trip to seal island.