If you've ever wondered what it would be like to explore the Cape Winelands in a classic Jaguar, a Classic Cats chauffeured Winelands tour is sure to be an unforgettable experience.
Based in the heart of the Cape Wine Route in the picturesque town of Stellenbosch, this unique car hire and tour operator provides the chance to enjoy a one-of-a-kind tour through the famous wine farms of Cape Town. There are five tour packages to choose from, ranging from five to seven hours. Along with the thrill of being transported in a beautiful vintage car, these tours offer plenty of other highlights that will appeal to anyone and everyone who appreciates the finer things in life.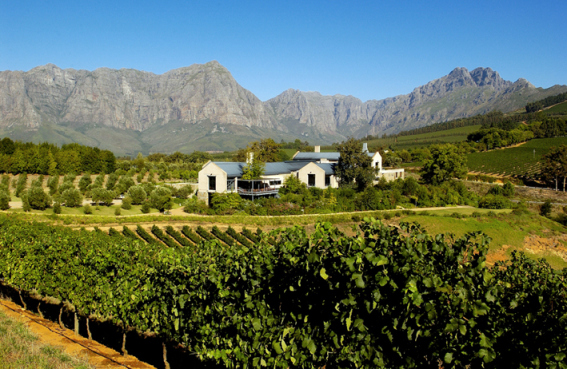 Explore the Cape Winelands in a Stylish Classic Car
The chauffeured Winelands tours depart from Vredenheim in Stellenbosch, where the Classic Cats showroom is based. Three wine estates are visited during the tour, which also includes a free visit to the wild cat sanctuary as well as lunch at one of the estates. Each car is able to transport up to four passengers, ensuring a more intimate tour experience.
Personalised tour packages can also be arranged for those who wish to design their own Winelands tour. Current tour packages and routes include the following:
1. Stellenbosch: Route 1 – Tasting/Lunch (5 hours)
Mulderbosch
Blaauwklippen
Avontuur (lunch)
2. Stellenbosch: Route 2 – Tasting/Tour/Lunch (6 hours)
Clos Malverne
Waterford
Eikendal (tour and/or picnic lunch)
3. Stellenbosch: Route3 – Tasting/Lunch: (5 hours)
Morgenhof
Tokara (lunch)
JC Le Roux
4. Stellenbosch – Food/Wine (6 hours)
Mulderbosch – pizza and wine
Clos Malverne – ice cream and wine
JC Le Roux – nougat and bubbly
5. Franschhoek -Tasting/Lunch/Cellar Tour (7 hours)
La Motte
Moreson (lunch)
Haute Cabriere (cellar tour)
Email [email protected] to find out more about the classic car Winelands tour and arrange a booking!