Exciting news for music lovers of all ages and stages… Cape Town School of Rock will be opening its doors on 9 May 2015! This one-of-a-kind music school began in the U.S during the mid-90s, and today there are schools all over the world. Catering to anyone and everyone wanting to learn the art of guitar, bass, keys, vocals, brass and drums, this school is famous for its philosophy that the stage is the greatest teacher of all.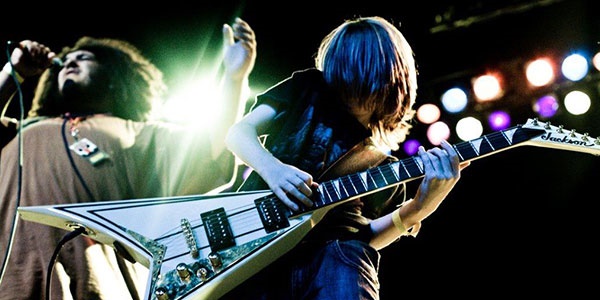 As the first School of Rock in Africa, the Cape Town school will be located in Claremont. Here, a variety of classes will be taught in different age groups, including pre-schoolers, primary school students, high school students and adults. Using a model that integrates private and group lessons, students at the school also have the benefit of an expansive network of musicians, teachers, venues and fellow students all over the world.
Everything You Need to Know About the South African School of Rock
Beginning as a single school in Philadelphia in 1998, School of Rock today has 154 schools in total located in the U.S, Australia, Brazil, Canada, Chile, Mexico, Panama, Philippines and now South Africa, too. The SA School of Rock is headed up by brother and sister rocker team Keith Taeuber and Leigh Spaun, who have worked tirelessly for the past three years to set up a school on SA shores. Students at School of Rock have had the chance to perform live at huge concerts such as Lollapalooza, Austin City Limits, Red Rocks, Summerfest, Namm, Gathering of the Vibes, Hangout Music Fest, Zappanale, BB Kings and many others, too.
For Cape Town musicians, this could mean getting the chance to perform at local venues and upcoming shows… possibly even with big name acts who seem to be loving South Africa of late. But it's not just the stage experience that makes this school such a success – it is also the nurturing environment that develops talent. If you love playing guitar but want to take it further, or you have always wanted to learn how to drum like a boss, check out the details below to find out more about this awesome music school in Cape Town.
Where: Suite 202, 2nd Floor Standard Bank Galleria, 120 Main Road, Claremont (next to Cavendish Square)
When: Monday to Friday from 09h00 to 20h00 and Saturday 09h00 to 14h00. Closed on Sundays and public holidays.
Email: [email protected]
Contact: +27 (0)82 412 7733
Programmes offered at the new Claremont School of Rock include the following:
Rookies: 6-7 years
Rock 101: 8-10 years
Performance Programme: 11-17 years
Adult Performance Programme: 18+
Lessons: all ages
…
This is going to be a really great opportunity for all those would-be rockers out there wanting to learn how to progress from air guitar to the real thing. Use the contact info above to find out more about the School of Rock in Cape Town, and make sure you book your classes once the school kicks off this coming 9 May 2015.