There is absolutely no denying the fact that the Mother City has established herself as a global culinary hotspot for avid foodies from around the globe. Named the 'Best City in the World' by the UK based publication the Daily Telegraph for the seventh year in a row, Cape Town is ranked as one of the top travel destinations in the world.
However, in addition to Cape Town's beauty and charm, it's the diversity of cultures, backgrounds and traditions that has made her the culinary capital of Africa. It's an enriching experience when you explore and taste your way through the multi-cultural culinary landscape of Cape Town. Thus, it's safe to say that Cape Town is one incredible culinary destination that deserves to be on every foodie or avid food enthusiast's bucket-list.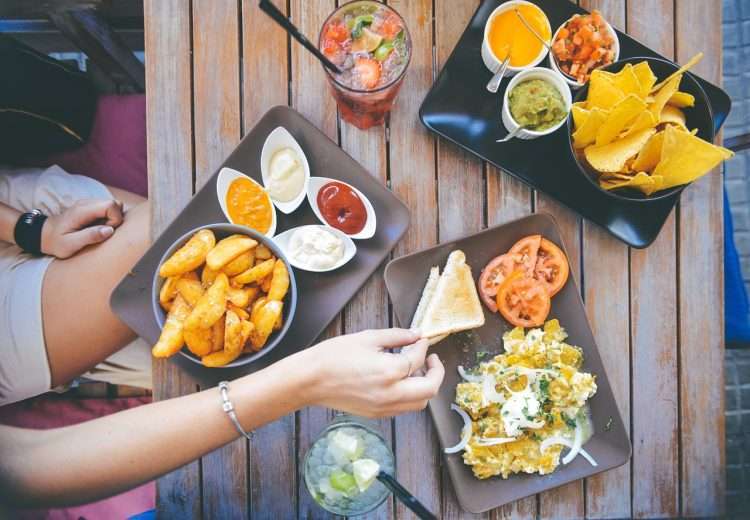 In order to ensure you have the best dining experience on your visit to the Mother City, here are some of the best restaurants to experience Cape Town's culinary scene.
The Test Kitchen
View this post on Instagram
Located at the trendy Old Biscuit Mill in the heart of the Mother City, the Test Kitchen is undoubtedly one of the most highly acclaimed world-class dining destinations in Cape Town. However, the Test Kitchen is not only one of the best restaurants to experience Cape Town's culinary scene. , it has certainly taken the global culinary world by storm too. Ranked 22nd in The World's Best Restaurant Awards in 2016 as well as claiming the number 44 spot in 2019 and the 'Best Restaurant in Africa' title at The World's Best Restaurant Awards.
Dining at this iconic and highly sought-after Cape Town restaurant is considered quite the culinary adventure. With the world-renowned Chef Luke Dale Roberts spearheading the charge, the Test Kitchen is bold, contemporary and experimental in the most exciting way. The fact that it's located in one of the trendiest neighbourhoods in the Mother City, Woodstock, just adds some extra edge to this top Cape Town culinary adventure. If you consider yourself to be a die-hard foodie at heart, the Test Kitchen undoubtedly deserves a prime spot on your culinary bucket-list.
Wolfgat
View this post on Instagram
Cape Town, particularly the Cape West Coast, is widely known for its sensational fresh seafood. Boasting some of the very best seafood in the world, enjoying a traditional seafood meal is one of the best ways to experience Cape Town's culinary scene. One of the top restaurants in Cape Town to enjoy the very best seafood the Western Cape has to offer is Wolfgat. Voted the Best Off-Map Destination & Restaurant of the Year in the internationally acclaimed 2019 World Restaurant Awards, Wolfgat has certainly taken the local and global culinary world by storm. This tiny beach restaurant opened their doors just 2 years ago in a 130-year-old cottage and cave on the beach at Paternoster.
Headed up by talented Chef Kobus van der Merwe and his six mostly female staff that have no real formal training (making this achievement even more epic), Wolfgat offers a truly authentic local culinary experience you won't find anywhere else in the world. At Wolfgat it's all about sustainable, back-to-basics cooking. So much so that the staff, along with Chef Kobus van der Merwe, goes out everyday foraging for fresh ingredients, herbs, succulents and dune spinach on the wild Atlantic shore of the Western Cape to be incorporated into the delicious dishes. Talk about passion and dedication to their craft, they even make their own bread and butter. Not to mention the fact that the seven-course tasting menu is said to be truly sensational. This is one Cape West Coast culinary gem that undoubtedly deserves to be on every foodie's bucket-list.
---
---
Mzoli's Place
View this post on Instagram
Not only is the iconic Mzoli's Place situated in the heart of one of Cape Town's most vibrant townships, Gugulethu Township. A visit to Mzoli's Place is one of the best and most authentic experiences to get a real taste of local South African and Cape Town culture. The lively Mzoli's Place offers locals and travellers the ultimate braai (Afrikaans word for barbecue) experience right in the heart of the Mother City. In South Africa, a braai is so much more than merely putting meat on an open grill fire. It's an integral part of our local food culture. And no one does is quite like Mzoli's Place. One of the best things about Mzoli's Place is the fact that they welcome everyone with open arms and a smile on their face, making you feel right at home and part of the community from the very second you arrive.
Running on a self-service policy, the meat is individually selected from Mzoli's on-site butchery, dipped in a heavenly secret marinade, and then sizzled to perfection on an open fire grill. It truly is any meat lover's paradise! Some of the fan-favourite and popular meat options at Mzoli's includes the succulent pork chops, mouth-watering T-bone steak and juicy boerewors (seasoned South African sausage). All served with a side plate of traditional South African pap. Which is a popular local dish made from ground maize. And drenched in a hefty serving of delicious chakalaka (authentic vegetable & tomato and onion relish). Is your mouth watering yet?
In addition to a traditional South African braai feast, the vibe at Mzoli's Place is super laid-back. Inviting you to find the perfect spot on the communal plastic tables and dig right in. But that's not all this local Cape Town culinary gem has in store for you! Visitors to Mzoli's will also have the incredible opportunity of enjoying this typical South African experience to the cool local sounds of traditional Kwaito and other local music.
La Colombe
View this post on Instagram
Nested in the heart of one of Cape Town's most beautiful vineyard regions, Constantia, the famous La Colombe has established itself as a leading fine dining restaurant in Cape Town. The restaurant has also made a lasting impression on the global culinary world by claiming a number of award, including a coveted place in the San Pellegrino 50 Best Restaurants of the World Awards in 2010.
With a focus on only using the freshest and finest local seasonal produce, La Colombe's cuisine is the perfect fusion of contemporary and classic French and Asian influences. Offering diners a wide range of exciting and indulgent specialties. From smoked springbok and champagne-poached oysters to heavenly vegetarian green-pea risotto. La Colombe has something for every pallet and avid foodie at heart. And it promises to be one flavour-filled and thrilling culinary adventure. Perfectly paired with an exceptional wine list, featuring some of Constantia's finest wines. La Colombe is undoubtedly one of the best restaurants to experience the diverse foodie scene Cape Town has to offer.
Gold Restaurant
View this post on Instagram
Priding themselves on serving a variety of opulent African and traditional South African dishes, Gold Restaurant takes diners on a truly unique culinary journey they won't soon forget. A visit to Gold Restaurant is therefore unlike anything you've experienced before. This vibrant Cape Town restaurant is divided into different African-themed areas. With ethnically clad waiters explaining every unique dish as they set out the entire menu on each table. Diners can expect to enjoy everything from traditional Cape Malay specialities like Bobotie (spicy minced ostrich with a savoury custard topping) and lentil dhal with roasted butternut. To traditional African dishes and local South African flavours.
The menu at Gold Restaurant aims to take every diner on an authentic culinary journey that portrays the city's rich cultural blend. Which includes influences from Africa and South East Asia. With up to 14 traditional dishes to taste, Gold Restaurant is without a doubt one of the best restaurants to experience Cape Town's culinary scene. But the experience doesn't there. Every evening will also begin with an interactive Djembe drumming session, followed by a customary hand-washing ceremony. It gives you the opportunity to fully immerse yourself in Africa's authentic local food culture and traditions.
---
---
Kalkys
View this post on Instagram
In Cape Town there truly is nothing like enjoying a traditional fish and chips feast made the real local Cape Town way. And Kalkys is without a doubt one of the best harbourfront fish and chips spots in the entire city. Situated in the trendy coastal town of Kalk Bay, Kalkys has become one of the most beloved local fish and chips eateries in the Mother City. Located right at the Kalk Bay Harbour, it is also somewhat of a local Cape Town hidden gem. And one absolutely everyone who travels to Cape Town should get to experience at least once in their lives.
Kalkys truly is local Cape Town fish and chips at its very best. No fancy trimmings. No experimental and inventive flavour combinations. Just a laid back, back-to-basics eating area. Big display menu on the wall above the 'place your order here' sign. And traditional fish and chips wrapped in a newspaper with a hefty dose of delicious salt and vinegar. Because that's the way we do it in Cape Town. Paired with a stunning harbourfront ocean view and a few Seagulls flying about, it's pure bliss!
The Pot Luck Club
View this post on Instagram
The Cape Town tapas scene has exploded in recent years. With top tapas-style restaurants like the incredible Pot Luck Club having a lot to do with it. Dubbed the coolest place to be in Cape Town, a visit to the Pot Luck Club should be on every avid foodie's bucket-list. This trendy Cape Town eatery boasts a relaxed yet edgy environment that is known to draw the crowd with its inventive, innovative and bold approach to flavours, which keep people going back for more.
At the Pot Luck Club, sharing is caring with their menu consisting of a vibrant collection of tapas sized plates. The "Sharing plates" are divided into 5 basic tastes; salty, sour, sweet, umami and bitter to allow guests to try each sensation on its own as well as all the flavours as a whole. This gives diners the opportunity to taste and experience everything this cool Cape Town restaurant has to offer.
Nourish'd
View this post on Instagram

In Cape Town it's all about living that cool café lifestyle. With healthy eating, fresh seasonal produce, plant-based diets and vegan and vegetarian eating taking centre stage in recent years. Cafés have become an integral part of Cape Town's local foodie scene. And with so many trendy and sought-after cafés to choose from, there truly is something for everyone to enjoy. However, Nourish'd is without a doubt one of the best cafés in the Mother City.
Voted the 13th most Instagrammable Café in the world by Big 7 Travel, Nourish'd is sleek and understated yet beautiful and bold. And has proudly established itself as one of Cape Town's top health-centred cafés and juicers. It truly is the perfect care-free escape from the hustle and bustle of the Mother City. And the fact that every dish served looks like a work of art and their décor is a bohemian breath of fresh air. It isn't hard to understand why Nourish'd has been named one of the most 'Instagrammable' cafés in the world.
Boasting a selection of fresh juices, shots, smoothies, breakfast bowls and tasty toasts, all packed with fresh, homegrown ingredients, there truly is something for everyone to enjoy. With every dish served being as fresh and flavourful as the next. A visit to this trendy and trail-blazing Cape Town café is therefore an absolute must for every avid foodie at heart.
Lapos Kitchen
View this post on Instagram
Located in the beautiful suburb of Newlands, Lapos Kitchen is a true Cape Town culinary hidden gem. That's unlike anything else you'll find in the city. Known as one of the best Italian Social Dining Experiences in Cape Town, Lapos Kitchen has captured local and global food lover's hearts with their authentic approach to food, warm, vibrant and welcoming atmosphere and stunning setting.
Diners can expect delicious, fresh, seasonal and ethically sourced ingredients all used to create a wide range of exceptional dishes bursting with flavour. Combining the very best of his traditional Italian roots with an authentic African inspired fusion. Chef Lapo Magni aims to take each and every diner on a spectacular culinary experience they won't soon forget. In addition to an exceptional menu, Lapos Kitchen gives diners the opportunity to choose from a few dining experiences. The restaurant's flagship experience invites guests to share in a feast of 6 carefully constructed courses, where they are taken on an immersive culinary journey across Italy and South Africa. With social dining being a major focus of this top Cape Town culinary experience.
These are undoubtedly some of the best restaurants to experience Cape Town's culinary scene. With each one adding something authentic, delicious and flavour-filled to your unique culinary journey through the Mother City. Exploring and tasting your way through Cape Town's vibrant and diverse local food culture therefore deserves to be one every avid foodie's culinary bucket-list.
---
Looking for more help finding Cape Town restaurants for unique culinary experiences? Get in touch with us today! Check out our destination guides to find out more about popular areas to stay in the Mother City. You can also contact us if you would like to learn more about accommodation on offer in the city. We will help you plan your stay, booking the world-class restaurants in Cape Town along with tour activities, car hire and everything else you could ever need.
We'd also love to hear from you – tell us your best Cape Town restaurants to wine and dine? Share your tips and ideas below and let us know!