Being a long-time fan of Stephen King, news of The Dark Tower filming in Cape Town is certainly exciting. Described by Stephen King as part western, part Lord of the Rings, this series follows legendary gunslinger-slash-truth-seeker Roland Deschain on his journey to find the Dark Tower. The Wire actor Idris Elba has been cast as Roland, with True Detective star Matthew McConaughey playing the mysterious Walter/Man in Black and Vikings star Katheryn Winnick in a yet-to-be announced role.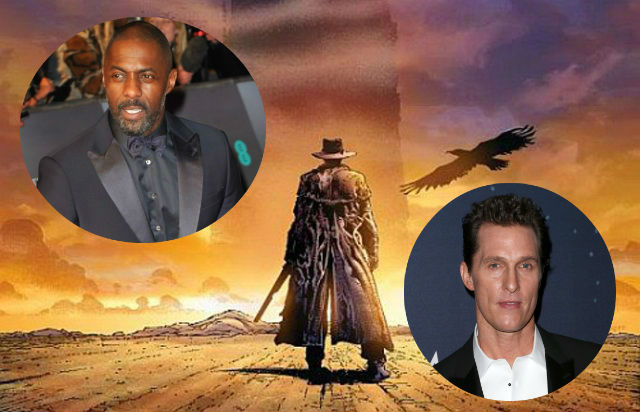 [image via ComingSoon.net]
What can we expect from this rather awesome sounding movie, and what does it mean for the Cape Town film industry? Let's take a look…
Why It's Big News That The Dark Tower is Filmed in Cape Town
The Cape Town film industry is absolutely blossoming, and has continued to grow year by year. Some of the big-name movies and shows that have been filmed in Cape Town in recent history include Homeland, Invictus, Dredd, Blood Diamond, Lord of War, Safe House and the most recent Resident Evil zombie movie to name just a few. The reasons for Cape Town's popularity as a filming location are numerous. First, there are the endless location options that span from mountain to forest, beach, urban and country. Then, there are the multi-million Rand properties that are equally enticing. Added to this is a year-round Mediterranean climate, world-class crew capabilities and affordable filming options thanks to the Rand's current position on the global market.
So all in all, it is not only big news that we are welcoming another large-scale film production in Cape Town; it's really good news for the overall industry as well as the city itself. And, just in case we have not mentioned before, The Dark Tower is without a doubt one of the more interesting stories to make it to film adaptation.
Not convinced this movie will be a hit? Here's what King himself as well as the film's director have had to say so far…
Stephen King on why Idris Elba is a good choice for the main character of Roland (despite the book character being white): "I love it. I think he's a terrific actor, one of the best working in the business now. For me the character is still the character. It's almost a Sergio Leone character, like the Man with No Name. He can be white or black, it makes no difference to me. I think it opens all kind of exciting possibilities for the backstory."
Director Nikolaj Arcel on the casting of Matthew McConaughey as Walter: "Matthew is an incredible actor who can do anything. That's how I feel about [Walter]. He could do anything. He is this timeless sorcerer, and being a Stephen King fan, I've read and experienced Walter in various iterations. He has a very interesting way of seeing the world. He sees it with a sort of delight, even though he is obviously on the wrong side of the light-and-dark spectrum. He's someone I've been having a lot of fun with."
King on the book series being adapted for movie: "I'm excited that The Dark Tower is finally going to appear on the screen."
The film will take place in the modern world, following Roland as he searches for the Dark Tower while dealing with his nemesis, The Man in Black. The film version will start in the middle of the story instead of the beginning, which should make it even more interesting. In addition to the cast mentioned above, other additions include Fran Franz as Pimli, Water's right hand man; Abbey Lee as Tirana; Jackie Earle Haley as Sayre and Tom Taylor as Jake Chambers. Nikolaj Arcel takes the helm as director, and Akiva Goldsman, Ron Howard and Brian Grazer will be on set as producers.
_____________________________
Does that sound exciting, or what? Will you be looking out for gunslingers and other such wonders as The Dark Tower films in Cape Town? We certainly will be!