Are you ready for some good ol' Cape Town grocery shopping? The Mother City features a wide variety of local grocery stores, where you can check each item off your grocery shopping list. If the one store doesn't have what you want, we guarantee you the next one definitely will.
Let's be honest, going grocery shopping is not everyone's favourite thing to do. But, there's just something about going grocery shopping in one of the most beautiful and vibrant cities in the world, Cape Town, that makes it a little sweeter.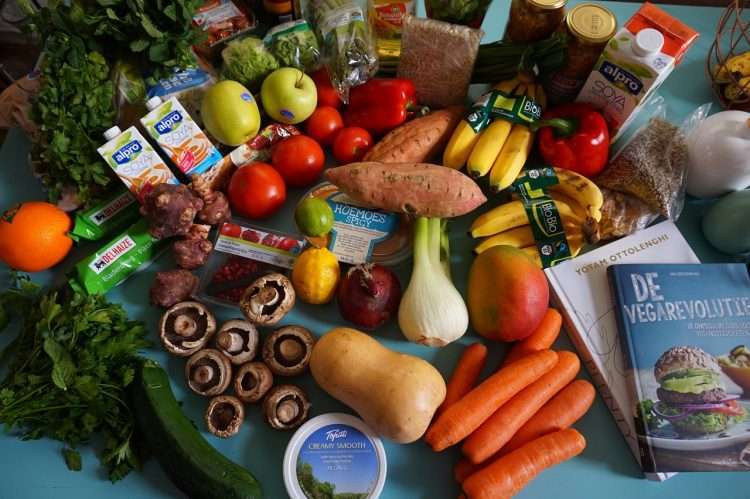 So, why not transform your weekly and/or monthly grocery shopping trip into the ultimate city adventure instead of a draining chore? In order to ensure you have the best experience going grocery shopping in the Mother City. We've put together a list of the best local grocery stores in Cape Town to visit and explore.
Pick'n Pay
View this post on Instagram
When it comes to going grocery shopping in Cape Town, Pick 'n Pay might just be one of the most well-known local grocery stores of them all. Pick 'n Pay offers a comprehensive range of groceries and homeware all at affordable prices. From fresh food, frozen food, non-perishable food to convenience meals, beverages, wine and liquor, freshly baked goods and sweet treats. Not to mention household cleaning supplies, health and beauty products, baby products, electronic and office supplies, home and outdoor products and so much more. You name it, they've got it!
Pick 'n Pay also have several branches located right across Cape Town. With their Camps Bay branch being a fan-favourite. However, if you're looking to experience their signature location, stop-by their flagship store in the vibrant V&A Waterfront. It is excellent, brand new and boasts amazing features like a sushi bar and a bakery. Pick 'n Pay also always has incredible value-for-money specials that is absolutely worth taking advantage off.
Some Cape Town Pick 'n Pay locations include: Sea Point, Gardens, Strand Street, Rondebosch, Canal Walk, Circle Centre, Sable Square, Parklands, Table Bay Mall, N1 City Mall, Maitland and so much more.
SPAR
View this post on Instagram
Another one of Cape Town's top local grocery stores is SPAR. Known as one of the largest retailers across South Africa, it boasts more than 850 stores nationwide. This means there is always a SPAR close by to meet all your grocery and every-day needs at top-notch neighbourhood value. From their fresh produce to their high-quality meat and baked goods, SPAR constantly strives to source the best quality products for their customers all at affordable prices. They therefore go all-out to give you the highest quality produce, the freshest meats, and granny-approved baked goods, all at the right price, every day.
In addition to an extensive variety of products and produce to meet all your every-day grocery needs, SPAR prides themselves on delivering superb customer service. In order to ensure all their customers have a consistently enjoyable shopping experience in a friendly and family orientated store. SPAR also regularly offers their clients amazing specials to take advantage of.
Some Cape Town SPAR locations include: Cape Quarter, Bloubergstrand, De Tyger, Glencairn, Grand Central, Gugulethu, Kloof, Sea Point, Strandfontein, Tyger Manor, Parow Valley.
---
---
Woolworths
View this post on Instagram
Woolworths was rewarded for offering the best overall customer experience in the 2018 supermarkets index, making it one of the top Cape Town grocery stores and supermarkets. With several locations across Cape Town as well as the opportunity to shop online, Woolworths boasts everything from daily groceries, quick and easy recipes, fine wines, prepared meals and more. Priding themselves on only offering their clients the very best when it comes to quality, freshness, value and taste, it's no surprise that Woolworths has become the top choice for many Capetonians when doing their grocery shopping.
In addition, you're also guaranteed to find the best weekly food deals with their Daily Difference savings, Eat In and Save promotions, cashbacks and incredible variety of in-store and online specials. From those looking to do their weekly and/or monthly grocery shopping to customers simply looking for a delicious afternoon or evening meal or on-the-go snack, it has something for everyone.
Some Cape Town Woolworths store locations include: Table Bay Mall, V&A Waterfront, Sunset Beach, Foreshore, Adderley Street, Bayside Centre, Kloof street, Edgemead, Parklands, Paddocks, Rondebosch, Green Point and Sir Lowrys Pass to mention just a few.
Food Lover's Market
View this post on Instagram
Food Lover's Market is without a doubt one of the top Cape Town Grocery Stores. Boasting more than 100 stores in South Africa and even more in Southern Africa, Food Lover's Market has established itself as one of the best go-to grocery stores not only in Cape Town, but South Africa too. At Food Lover's Market they pride themselves on making your grocery shopping as much about the experience as the actual food you buy. Thereby striving to offer each and every customer the very best experience possible. They have therefore taken this principle to heart and aimed to recreating the ambiance of a fresh marketplace in a modern theatre-of-food setting.
In addition to offering the freshest fruits, vegetables and high quality ever-day grocery products and produce. Food Lover's Market has also added a variety of partners and initiatives to further elevate the Food Lover's Market experience. Some of these include Food Lover's Eatery – a deli extension of the brand offering ready to eat meals. Food Lover's Eatery boasts a wide variety of affordable contemporary dishes and convenience meals. In short, it is a hot-food emporium with a distinct New York deli feel.
Definitely positioning themselves as the "go to" choice for lunch, or any meal on the go, for a wide variety of fresh food and healthy options – from FreshStop, the fresh convenience store, Market Liquors and Diamond Discount Liquors to their alcohol brand and Seattle Coffee Company, their coffee partner. The local store provides you with every you need for your daily or weekly grocery needs, on the go meals and afternoon or dinner preparations.
Food Lover's Market also prides themselves on constantly putting together incredible specials and great deals for their clients to take advantage off. So, be sure to always keep an eye on their website and social media pages for upcoming deals and special offers.
Some Cape Town's Food Lover's Market locations include: Food Lover's Market in Sandown Road Parklands, N1 City, St George's Mall city-centre, Icon Building, Willowbridge Village Shopping Centre Bellville, Pinehurst Shopping Centre, Main Road Tokai, Heerengracht St & Hertzog Blvd Foreshore, Long Beach Mall, Somerset West, Kuilsrivier to mention just a few.
Checkers
View this post on Instagram
Checkers is also one of Cape Town's top local grocery stores for all your grocery and every-day needs. Becoming better and better in both service delivery and product and produce quality, is something that Checkers has continuously strived for on behalf of the millions of customers who've made the store a household name since 1956. Checkers is essentially a FMCG retailer owned by Shoprite (one of the biggest food retail group in Africa). The Shoprite Checkers family's collective mission and goal is to bring products and services to market that offer customers the very best in both quality and price.
From their much-loved steakhouse classics (that have become a real local fan-favourite) and their ever-expanding cellar of local and international wines. To their extensive range of award-winning cheeses, fresh produces, fruits and vegetables, freshly baked goods and sweets treats, ready-made meals and so much more. Checkers truly has something for every meal, occasion or celebration. All at affordable prices! Checkers therefore pride themselves on being the supermarket of choice for shoppers who enjoy the finer things.
Some Cape Town Checkers store locations include: Checkers Hyper Parow, Checkers Hyper N1 City, Checkers Langverwacht, Rondebosch, Kloof Street, Sea Point, Century City, Table View, De Grendel Burgundy Estate, Table Bay Mall, Meadowbridge, Parklands Sandown Road, Plumstead, Willowbridge and so much more.
---
---
NUDE Foods
View this post on Instagram
NUDE Foods is a plastic-free grocery revolution that has taken the Cape Town grocery world by storm. In essence, NUDE Foods is an old school grocery store with a modern twist. They came together and created the ultimate plastic-free shopping experience for you and your family. This means filling your pantry with high-quality, sustainable, delicious foods and products, without filling your bin with wasteful packaging. How incredible is that?
And just before you think it can't get any better than that, NUDE Foods has stepped up their game another notch. Their bulk wholefoods, health foods, and earth-friendly products are all non-GMO, plastic-free and sold by weight. NUDE Foods is truly on a mission and goal to make plastic-free shopping as easy and accessible as possible to the everyday shopper. All while supporting local suppliers and other waste reducing initiatives.
The harsh truth is that only 17% of plastic is actually recycled. The rest then ends up in our beautiful oceans and landfills. By shopping at NUDE Foods you can not only rest assured that you and your family are consuming the freshest, highest quality, sustainable and delicious foods. But it makes a positive contribution to the planet and environment in the process.
Location: NUDE Foods, 5 Constitution Street, Zonnebloem, Cape Town | Newlands, Shop 22, Montebello Design Centre, 31 Newlands Avenue, Newlands
Opening Times: Zonnebloem location: Monday, 10:30am – 6pm | Tuesday – Friday 9am – 6pm | Saturday 9am – 3pm | Newlands location: Tuesday – Saturday, 9am – 4pm | Sunday/Monday: Mountain/beach
Contact details: Zonnebloem location: 021 437 3003 | Newlands location: 063 694 0896
These top local grocery stores in Cape Town will undoubtedly meet all your grocery and every-day needs with their wide variety of products and produce on offer. Priding themselves on offering both the best ingredients and produce on the market, paired with exceptional customer experience and client satisfaction. You're guaranteed to have the absolute best Cape Town grocery shopping experience.
---
Check out our wide range of tours packages you can enjoy in Cape Town. Be sure to follow us on Facebook or check out our blog, which has a huge range of ideas on what to see and do, where to stay and how to put every moment of your weekend to good use. If you're planning a longer stay, be sure to get in touch. We will help you find the perfect place to stay in Cape Town this weekend or any other weekend you plan to visit.