Best of the Cape Full Day Tour 

Daily Tours: Depart 08h00 – 09h00 | Return 17h30

The definitive Cape Town tour, the Best of Cape Town encompasses all of the city's top attractions and destinations. From the Blue Flag beaches of Camps Bay and Clifton, to the quiet village of Noordhoek, beautiful Cape Point Nature Reserve and warm beaches of False Bay, as well as the award-winning wine estates of Stellenbosch, you will be able to discover the many wonders of the Cape Peninsula and its many highlights.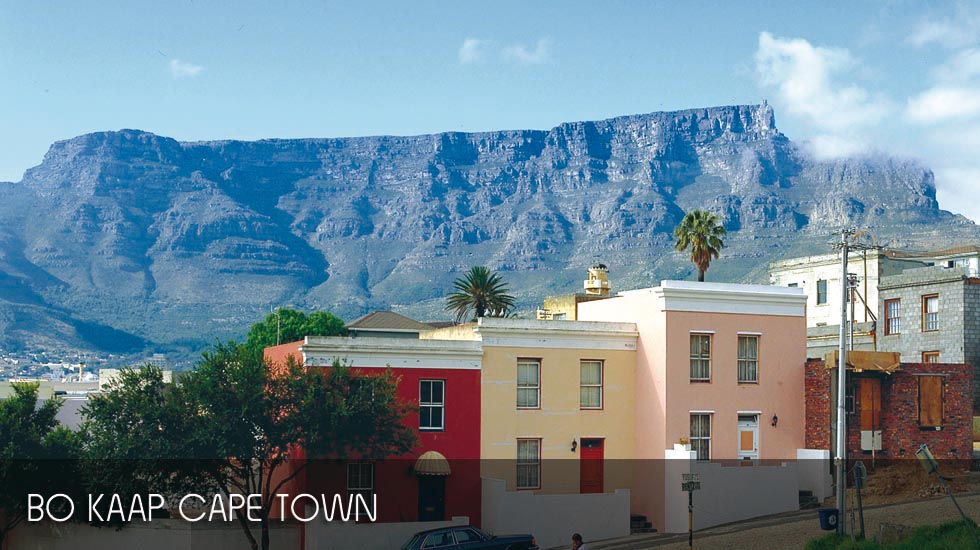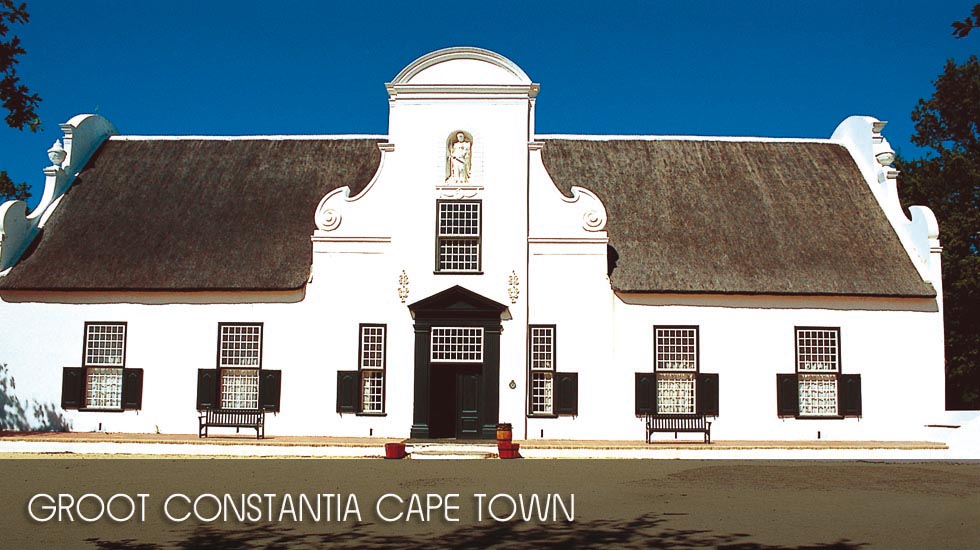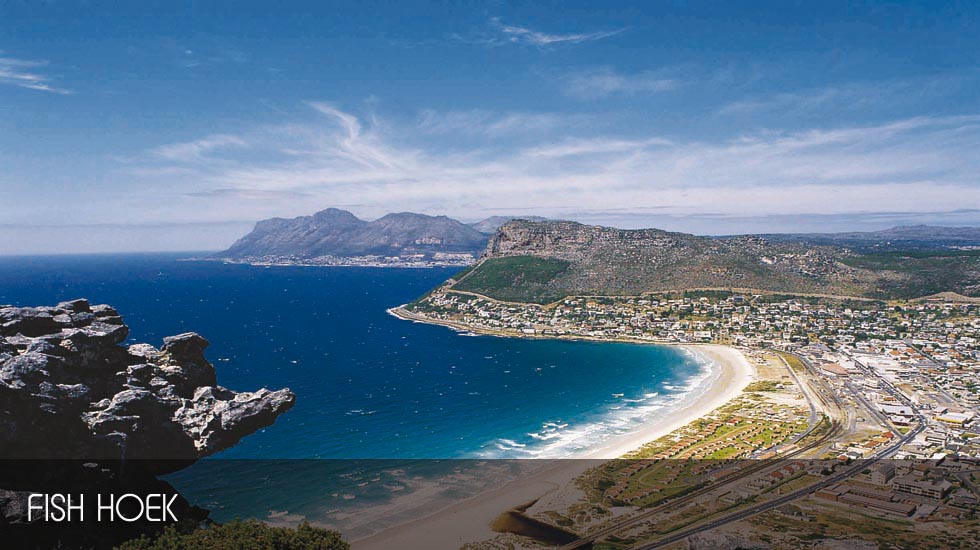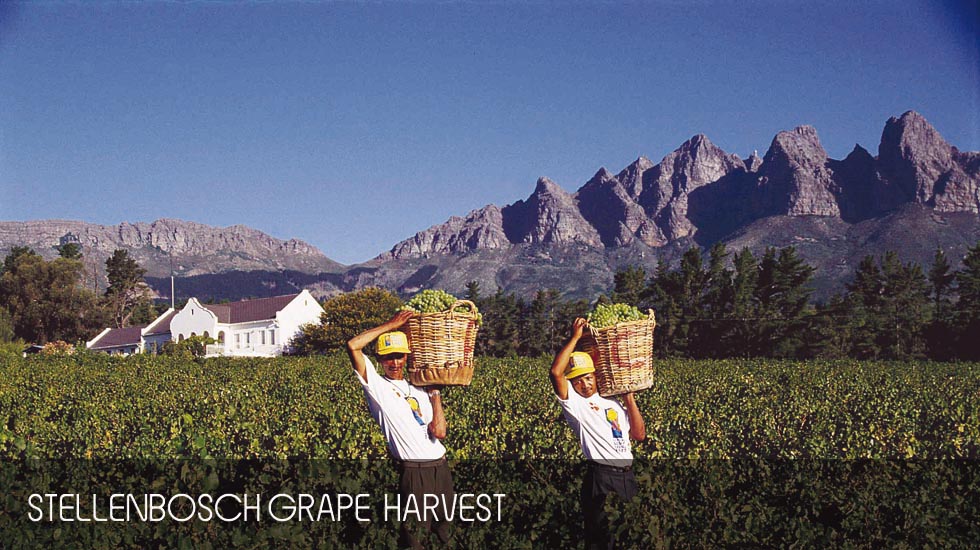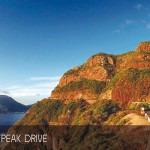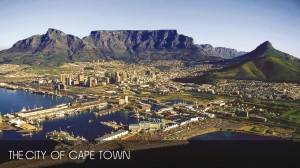 Best Of The Cape Full Day Tour Overview
Cape Peninsula Highlights: 
Clifton
Camps Bay
Twelve Apostles
Llandudno
Hout Bay
Chapman's Peak
Noordhoek
Ostrich viewing
Cape Point
Cape of Good Hope Nature Reserve
Penguin colony (optional)
Simons Town
Kalk Bay
Muizenberg
False Bay
These attractions are included in the Cape Peninsula tour.
Wine Route Highlights: 
Stellenbosch tour
Wine tasting
Cellar Tour
Wine purchases at cellar prices
Cheese tasting
These highlights are included in the Wine Tour.
Best of the Cape Tour Route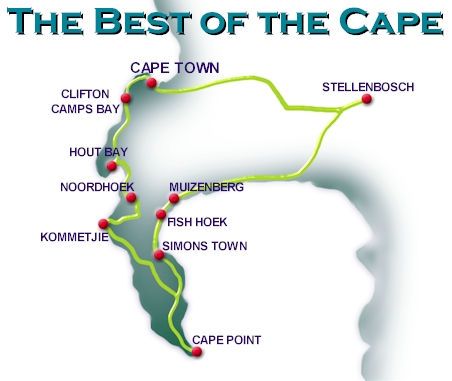 Pick up and drop off at your hotel or guesthouse around Cape Town.
Included:
Not included:
Lunch
Fees To Optional Visits
What To Expect On The Best Of Cape Town Tour
Some of the things that you can see and do during this tour include the following:
1. Clifton, Camps Bay & Chapman's Peak
Situated along the Atlantic Seaboard, the beaches of Clifton and Camps Bay have been awarded Blue Flag status, offering pristine white beaches and beautiful, clear waters that make these beaches highly popular with locals and visitors alike.
(30min)
2. Cape Point
Cape Point and the spectacular nature reserve that lies in this area is one of the most famous landmarks in Cape Town, and for good reason. Situated on the very tip of the peninsula, with the Indian Ocean on one side and the Atlantic Ocean on the other, the area spans across landscapes such as rugged cliffs, lush fynbos and vast open spaces – no Cape Town tour is complete without a visit to Cape Point.
(30min)
3. Simon's Town & Penguin Colony
Simon's Town is the seat of the SA Navy, and has a charming coastal town atmosphere and a vibrant history. Here you can find a thriving harbour, a toy museum, navy museum and plenty of other sights – nearby is also Boulders Beach, which is one of the only places in the world that you can swim alongside penguins.
(30min)
4. Stellenbosch Town Visit
The Cape Winelands lie just 20 minutes outside of Cape Town, and this is where you will find some of the country's top wine estates. A number of wine varietals are produced here, including Chenin Blanc, Shiraz, Pinotage and the signature sparkling wine, methode cap classique. The town of Stellenbosch offers plenty more besides wine tasting, including cellar tours, cheese tasting and the chance to purchase wine at cellar prices.
(1h 15min)
5. Zevenwacht Wine Estate Cellar Tour
Let yourself be guided around the stunning wine cellars of this old established estate, feeling the passion of the winemakers and understanding the process that goes behind turning a grapevine field into a sumptuous wine. Treat yourself to a tasting of the estate's finest wines and cheeses.
As you would expect from a city that spans across a diverse range of cultures, landscapes and areas, the Best of the Cape Tour offers a smorgasbord of things to see and do – making this the ultimate Cape Town tour for those wanting to get a taste of the Cape's many fascinating attractions and highlights.
(1h 15min)
We might even go ahead and call this full day tour the definitive Cape Town tour… taking you from coast to coast on a journey of discovery!
Contact us today for more information, or give us a call on 021 3000 777 and speak to our in-house tours expert Merilyn, who will help you with this, or any tours and related activities in Cape Town.
Click here to submit your review.
Best of the Cape
SKU
UPC
Model
Fabulous Cape!
I saw my first Ostrich! And baboons too! What a great day we had. So many beautiful and exciting things to do in Cape Town, we didn't think we would get to see so much in such a short time. We only had a few days in Cape Town, and this tour gave us a good overview. Next time we will be back for longer so we can spend more time in the wine lands etc. a must see place, Cape Town you beauty :) Sarah and fam

Loved every moment!
We loved every minute of the best of Cape Town tour that we went on in March this year. The weather was great, and everything was just "post card perfect" We got some great photographs, and memories that will last forever. Knowledgable guides, comfortable transport, and a great group of people, made this a day to remember!
Richard