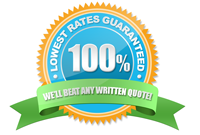 ComeToCapeTown.com – Our Guarantee
Here at ComeToCapeTown.com, we understand that finding just the right accommodation makes all the difference when travelling. After all, who needs more stress after dealing with flights, budgets and frantic last-minute packing?
Rather than trying to bombard our customers with as many options as possible, we prefer to offer a smaller selection of properties that have been hand-selected for their quality, features, location and value. What this means for you is more peace of mind, and more smiles all round.
Luxury Accommodation at Great Rates
Through our on-going relationships with managers & private owners, we aim to bring you competitive rates on a variety of select accommodation through carefully negotiated rates. In many cases, these rates are even lower than direct rates through the property owners. Find something at a better rate? Give us a shout, and we'll match or beat it with a better offer.  
Cape Town Travel Experts
Along with helping you find the perfect place to stay in Cape Town, we can also help you enjoy the trip of a lifetime too. ComeToCapeTown.com is a fully registered company comprising a team of locals who are passionate about travel. Whether you need advice on getting around, assistance with travel requirements or even the best tips on events, restaurants, bars and must-see attractions, we're here to help. Check out our Cape Town travel blog to get inspired!
Round the Clock Support, 24/7
Our offices are based in the heart of Cape Town's trendy City Centre, in Bree Street. You can reach us via a number of ways depending on your preferences – phone, website, email, Twitter and Facebook are all just some of the choices you have at your disposal. If you encounter any problems at all during your stay, or need assistance urgently, our team is on stand-by 24/7.
We love talking about Cape Town too, so if you want to know just about anything about the Mother City there is to know, you can bet that we have the answer. Along with our straight-up, no fuss commitment to quality and service, you have our guarantee that we will do whatever we can to make you want to come to Cape Town (again and again).