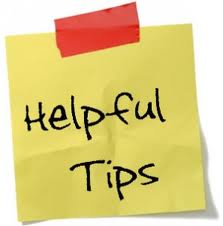 Take the fuss out of planning your Cape Town holiday with a few simple yet highly effective tips that allow you to focus on enjoying your holiday with minimal stress. With so many things to take into account, from finding accommodation to arranging transportation and organizing tours, planning a holiday can be exhausting. These helpful tips will get you sorted in no time at all, allowing you to enjoy the best holiday yet.
5 Tips for a Stress-Free Cape Town Holiday
Planning a much-needed trip to the Mother City? These tips are sure to make things simpler and easier, leaving you free to focus on enjoying your holiday without sweating the small stuff.
Plan Ahead – if you have started daydreaming about Cape Town's beaches, mountain and awesome atmosphere, it's a good time to do a bit of planning. Accommodation is found in abundance throughout the city, but if you want to book that beautiful villa before someone else snaps it up, you will need to book in advance. Once you have gotten your flights sorted too, you can pass the days until you leave for your holiday by planning some fun stuff to do once you arrive. This will save you loads of time in the long run too.
Stay Safe – while there are no major threats or risks to worry about, it is always important so stay safe on your holidays in the Cape. Don't walk around with a camera or other valuables in plain sight, and where possible, keep these in your chosen accommodation venue's personal safe. If you are hiring a car for your trip, don't be tempted to drink and drive. There are cabs all over the city that will get you back to your villa or hotel safely after a night out.
Hire a Car – on the topic of car hire, this is a fantastic way to get around the city at your own pace. Rental rates are fairly reasonable, with short and longer term options available. Public transport in the city is improving, but it is much easier to not have to wait for a bus or cab to take you to the Winelands, Camps Bay, Table Mountain and wherever else you plan to visit.
Smart Packing – if you are worried about finding pharmacies and shops during the course of your adventures in Cape Town, you can rest easy – the city is as modern as can be, with a huge range of shopping centres and facilities on offer. Many villas and accommodation venues have plug points that are adapted for UK or US plugs, and you will find just about anything you need. You may want to get a phrase book to read on the plane however – this will help you learn a few Xhosa or Afrikaans phrases to impress the friends you make on your travels.
Stay Healthy – Cape Town has no malaria or other health risks, but if you plan to travel on to destinations such as Kruger National Park for instance, you may need to take malaria pills. Speak to your doctor before you leave just in case, and be sure to drink plenty of water during the hot months to stay hydrated. Sunscreen is also vital, even as the weather gets cooler.
Do you have any other tips that have helped you during your travels? Share your tips on our Facebook page and let us know what other tips have come in handy during your Cape Town holiday!